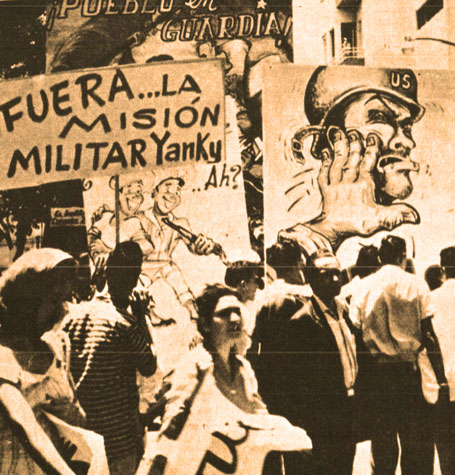 Shoring Up Cracks – Ike On Latin America – July 11, 1960
Click on the link: Pres. Eisenhower – Latin America Policy address – July 11, 1960
When vice-President Nixon returned from a disastrous tour of Latin America in 1958, concern was high that we were losing our sphere of influence in that region of the world. When Cuba underwent it's pro-Moscow upheaval in 1959, and later, when Venezuela indicated it was on shaky ground, it sent alarm bells off all over Washington for some dramatic shift in our foreign policy towards Latin America.
So on this day in 1960, President Eisenhower made an address to the nation that a Summit Conference was to take place in Bogota, Colombia. Dubbed Operation Pan-America, it sought to take measures for social improvement and economic development in Latin America (i.e. Good PR). The end result was the Act of Bogota on September 13, 1960 and an active re-engagement of U.S./Latin America relations.
Here is that address by President Eisenhower on July 11, 1960.