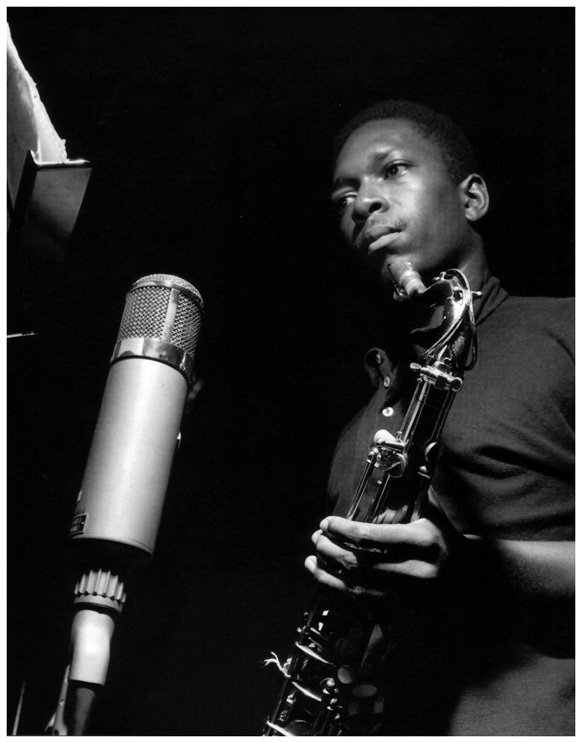 John Coltrane – Live In Stockholm – 1962 – Past Daily Downbeat
Click on the link here for Audio Player: John Coltrane Quartet 1962-11-19 LateKonserthusetStockholmSweden
Not having posted any John Coltrane in a while, I realized not everything he recorded, officially or unofficially, has been re-issued. And even if it has, some material just disappears. And John Coltrane is one artist whose creative output needs to be preserved and available to everyone in perpetuity.
So this week I'm running a concert recorded live in Stockholm on November 19, 1962. It was originally broadcast (this, or the other one listed as Late Concert) by Sveriges Radio that year.
Here is the group lineup as well as what's played on this memorable concert:
Konserthuset, Stockholm, Sweden, 19th November 1962

late show

Personnel:

JOHN COLTRANE: Tenor saxophone, Soprano saxophone

McCOY TYNER: Piano

JIMMY GARRISON: Bass

ELVIN JONES: Drums

01) Mr P.C. [16:58]

02) My Favorite Things [24:02]

03) Every Time We Say Goodbye [4:36]

04) Traneing In [16:48]
I hope to add the earlier set at a later date. But for now . . .
Note: The sound quality is really quite good for the time period, though not the stellar quality some posts are. It's an "aircheck" and so it suffers from a certain lack of high-end you'd normally find. Also, the announcements (in Swedish) are cut out so there are fade ins and fade outs from track to track. All of these are moot points, I know. But every effort is made to give you the best sound possible. History doesn't have to sound terrible, but sometimes it doesn't sound as good as we'd like.
Enjoy.
Related articles