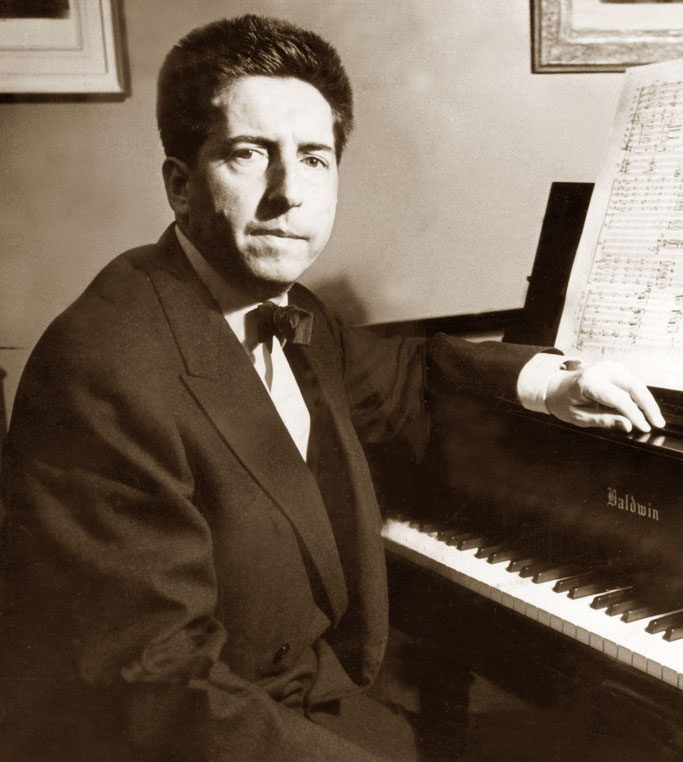 Henri Dutilleux (1916-2013) – Symphony Number 1 – World Premier 1951 – Past Daily Weekend Gramophone
Click on the link here for Audio Player: [audio https://oildale.s3.amazonaws.com/wp-content/uploads/2013/05/22153516/dutilleux-symphony-world-premier-1951.mp3]
Even at the ripe old age of 97, the passing earlier this week of French Contemporary composer  Henri Dutilleux was sad news. One of the leading Contemporary Composers of the late 20th Century, Dutilleux was a rugged individualist, refusing to be associated with any school of music. Rather he pursued his own path. And because of that, much of his music has been performed over the years, and according to many critics, will continued to performed well into the futre.
This weekend it's a world premier of his Symphonie. It hadn't gotten a number  yet, as it was only the first. But it would later be referred to as Symphony Number 1, as a Symphony Number 2 made it's way in the later 1950s.
As performed by The French National Orchestra under the direction of the legendary Roger Desormiere, and recorded in concert by ORTF (French Radio) on June 7, 1951, here is the World Premier of the First Symphony of Henri Dutilleux.
And another giant passes from the scene.
Related articles