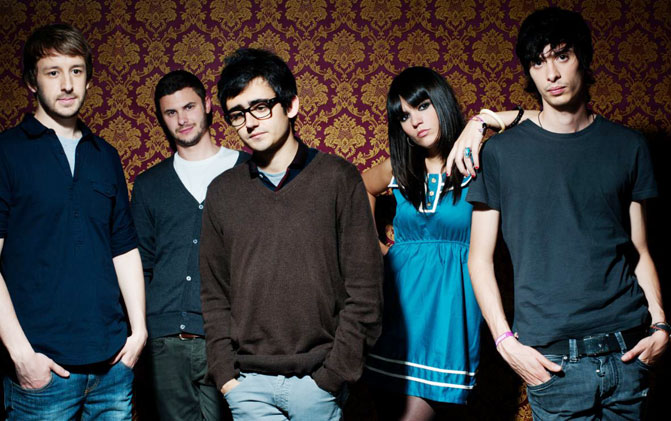 Ruidoblanco – Live At Los Conciertos de Radio 3 – Nights At The Roundtable: Rock Without Borders Edition
Click on the link here for Audio Player: [audio https://oildale.s3.amazonaws.com/wp-content/uploads/2013/06/22153038/ruidoblanco-los-conciertos-de-radio-3-may-14-2013.mp3]
Over to Madrid tonight for a studio session by Catalan quintet Ruidoblanco, recorded on May 14th by RNE Radio 3.
Touring Spain to promote their new ep El Hombre que Habita el Mundo (The Man who inhabits The World), Ruidoblano have been getting good notices and reviews, including an appearance at the Rolling Stone Awards 2012 in Madrid. They've primarily concentrated on Spain for breaking ground and don't have plans (as of this writing) to  head out of home turf for the time being.
But that doesn't mean you can't check them out here. They haven't been together that long, and judging the reviews, they are making huge strides in honing their sound which bodes well for their future.
And who knows – they might just show up at SXSW next year.
And you can say you heard them here first. I won't mind at all.