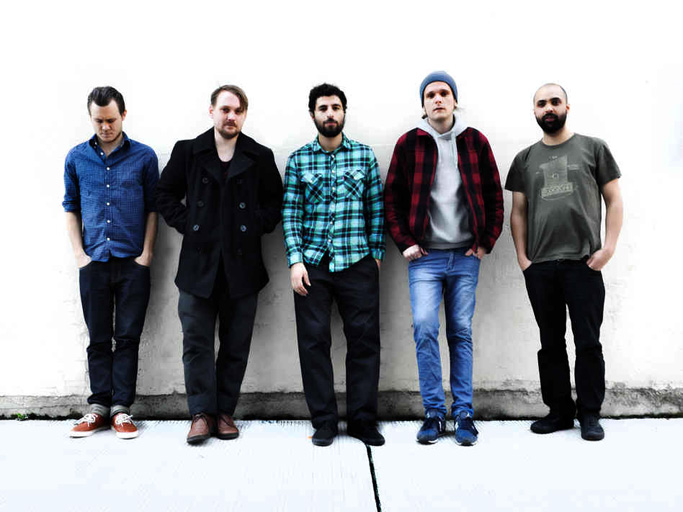 Junip – In Concert At Route Du Rock 2013 – Nights At The Roundtable: Rock Without Borders/Festival Edition
Click on the link here for Audio Player – Junip live at Route du Rock 2013 – Recorded August 17, 2013 – RFI/Le Mouv'
If you don't know about Junip by now, you probably will by the end of the year, as the Swedish folk/psych band are coming to the U.S. for the month of October, including a session at KCRW in Santa Monica. Junip is actually a duo (supplemented by three others for live gigs), consisting of Josè Gonzalez and Tobias Winterkorn. Gonzalez is Swedish-Argentinian (his parents settled in Sweden in 1976 and he was born in 1978). They've been together since 1998 and have recorded two albums. Their first, Fields was released in 2010 and their latest, Junip was released earlier this year.
Tonight's post is from a recent appearance at the Route du Rock Festival outside of Paris, recorded just a few days ago. A satisfying set, warmly received by the crowd, it bodes well for upcoming gigs, especially here in the States. I suspect they will go over very well here.
Nice sound, nice band – good music – good times.
There's more to life than that?