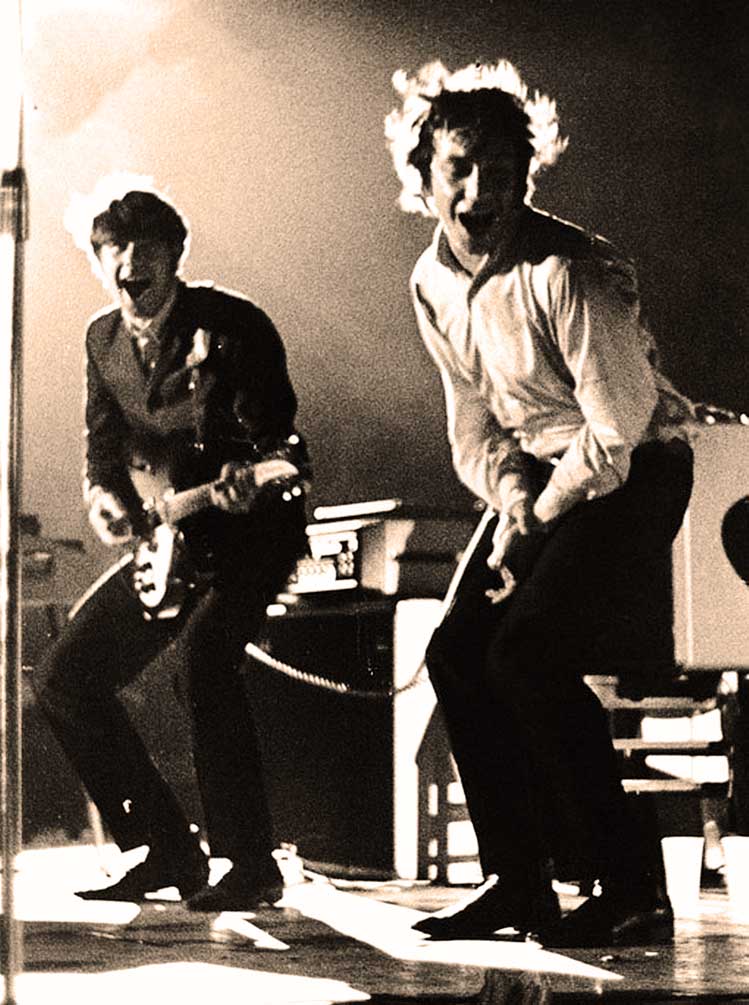 Eric Burdon & The Animals – In Session 1965 – Nights At The Roundtable – Session Edition
Click on the link here for Audio Player – Eric Burdon & The Animals – In Session for The BBC – 1965 – BBC Radio 1
Something Retro this Monday night/Tuesday Morning. Eric Burdon & The Animals (or just The Animals as they were known in 1964), in session at The BBC from 1965. The Animals were part of the initial British Invasion in 1964. Bringing with them a sound that had more to do with Black Rural America than it had with Newcastle England, which was where the band was from.
R&B was a huge inspiration for practically all the bands during this period. Some used it as a stepping off point (like The Beatles), but others made it an integral part of their repertoire (early Rolling Stones, for example). It proved to be an almost endless reservoir of musical ideas. And aside from giving a lot of White kids in America their first taste of what Black America knew about for years, it also created an atmosphere where the original versions by the original artists were being sought out for comparison by interested White listeners.
Tonight it's Eric Burdon and The Animals, doing their versions of some of those songs which they had hits with.
And the originals always made for interesting comparisons.
It was still a different world almost 50 years ago. Considering the fact that the Civil Rights Movement was at fever pitch. Music managed to break through barriers where sit-ins and demonstrations didn't. And even though many have said the British Invasion cashing in on Black American music was yet another example of Black musicians being ripped off and co-opted, it probably did more to raise consciousness about Black culture than to see it as an avenue of exploitation – and the controversy still rages.
Music is just like that.