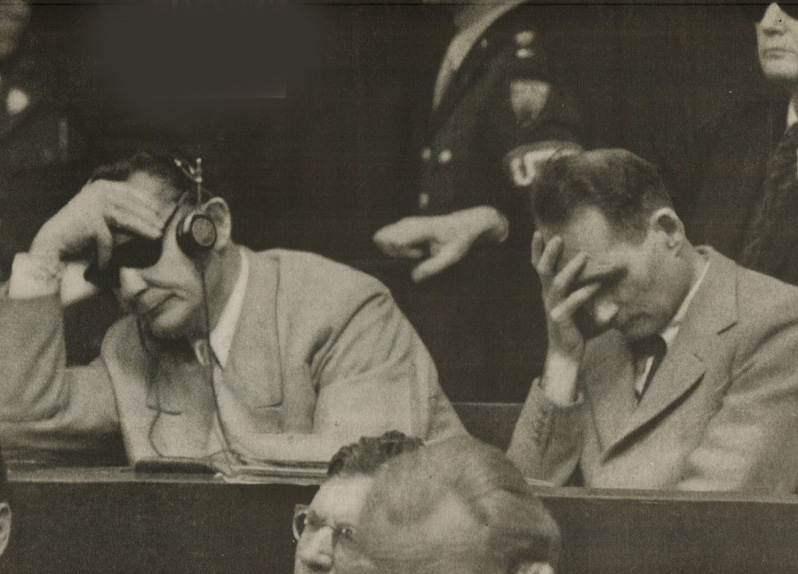 Meanwhile . . . Back in Nuremberg – December 13, 1945
Click on the link here for Audio Player – Nuremberg Trial report – Mutual News – December 13, 1945
December 1945 marked the continuation of one of the most famous trials in modern history.Starting in November, the Nuremberg War Crimes Trial assembled  high ranking and influential members of the German Nazi Party and German government who were responsible for some of the most heinous crimes against humanity in the 20th Century.
As the trial progressed, and as testimony revealed, the sheer magnitude of brutality and atrocities became, at times, overwhelming to not only those in the courtroom, but to the millions listening to the proceedings on radio.
The reports came in each day until the verdicts were read and the sentences carried out.
Here is one such report, given on December 13, 1945 by a reporter for Mutual Broadcasting.
Related articles