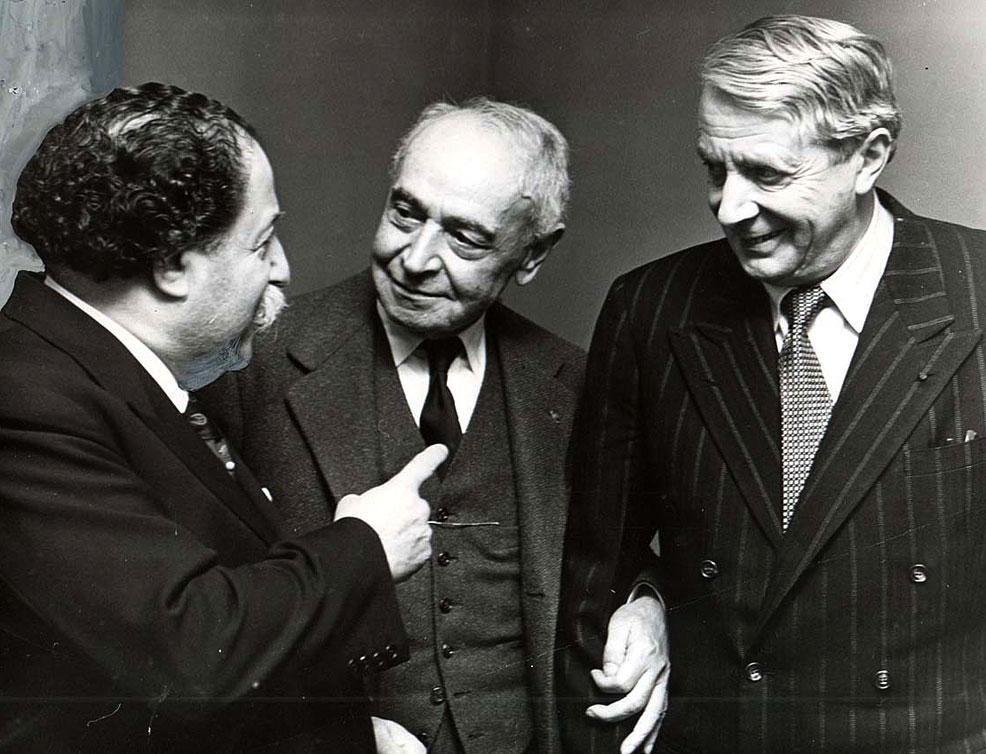 Serge Koussevitky And The Boston Symphony Rehearse Music Of Beethoven – 1949 – Past Daily Weekend Gallimaufry
Click on the link here for Audio Player – NBC Radio – The Boston Symphony In Rehearsal – Serge Koussevitzky, Cond. – April, 1949 – Gordon Skene Sound Collection
Continuing our survey of historic rehearsal recordings by the Boston Symphony. This week, legendary Music Director Serge Koussevitzky leads the Orchestra in a rehearsal of the 9th Symphony by Beethoven from April of 1949.
Koussevitzky was Music Director of the BSO from 1924 to 1949. This rehearsal took place during Koussevitzky's last season with the orchestra. On this broadcast, narrated by Music Critic Olin Downes, Koussevitzky and the orchestra go through the 2nd and the beginning of the 3rd movements of the 9th.
Sadly, not a complete performance, as none of these rehearsal recordings are. Only a half-hour fly-on-the-wall of an orchestra at work during a memorable and historic period for The Boston Symphony.
Enjoy.