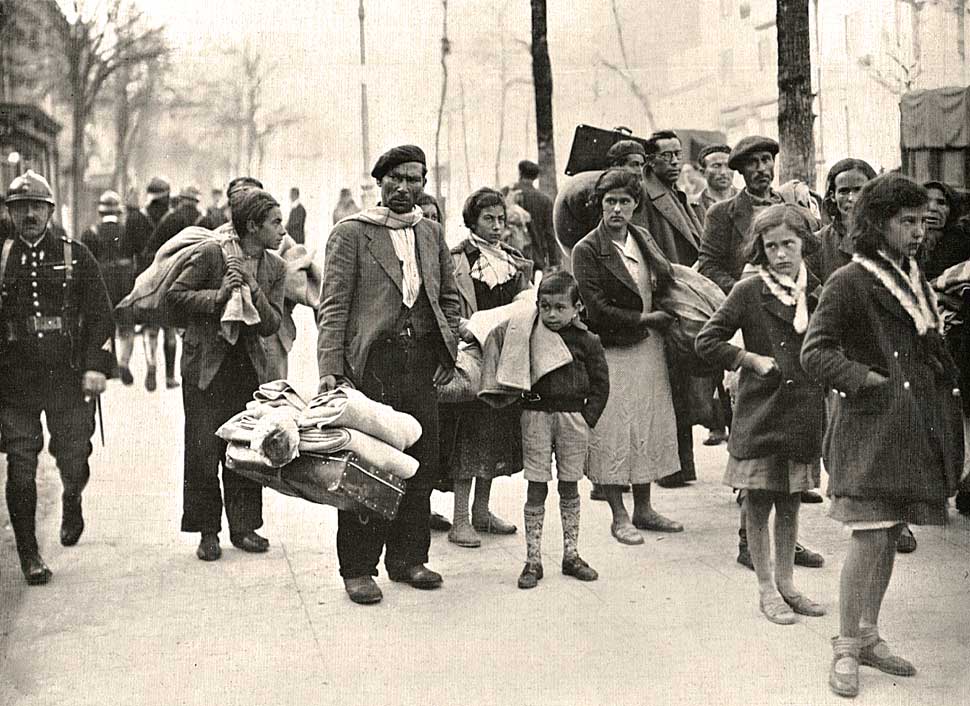 The Special Circus: War In China – War In Spain – Peace In Absentia – July 7, 1939
Click on the link here for Audio Player – Mutual Broadcasting – Raymond Gram Swing and The News – July 7, 1939 – Gordon Skene Sound Collection
Even though we were still months off from the start of the War in Europe in 1939, there were enough skirmishes, uprisings, rebellions, civil wars and upheavals to make one wonder if in fact the war hadn't already started.
Certainly in China it had. This July 7th in 1939 saw the second year of the start of the Sino-Japanese War, with news that the site of Japanese Army dead was having a bad effect on the population, and that the Japanese civilian was getting sick of it.
And even though Japan was blaming Russia, France and the U.S. for inflaming the situation, Japan was holding on to captured lands in China with determination.
And the Spanish Civil War was drawing to a close, after several years and an untold number of dead, an uncountable number of towns and cities destroyed and a nation torn apart at the seams via ideologies.
All situations and tragedies unfolding or drawing to a sad and somewhat temporary close.
Temporary until the next crisis drove the world to the bring of insanity one more time.
And that's what was going on, this July 7th in 1939 as reported by Raymond Gram Swing over the Mutual Radio Network.
Related articles