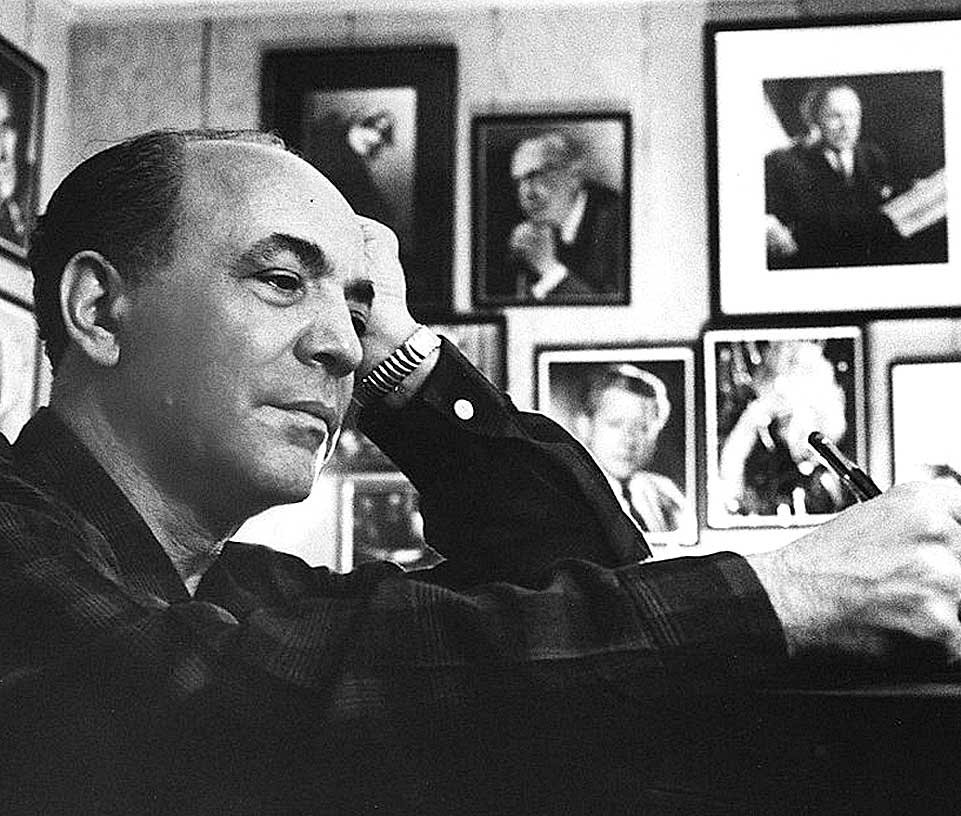 The Music Of Paul Creston – 1943 – Past Daily Weekend Gramophone
Click on the link here for Audio Player – Paul Creston: Fantasy For Piano and Orchestra – Martin Balsam, piano – NBC Studio Orchestra – Joseph Stulpak, cond. – July 1, 1943 – Gordon Skene Sound Collection
Heading over to some Mid-Century Americana this weekend. One of the bright names on the musical horizons in the 1940s and 1950s was Paul Creston (1906-1985).
Creston (who's real name was Giuseppe Guttoveggio, was largely self-taught and rapidly became one of the most frequently performed of the new crop of composers. His musical style bordered on the conservative, but he injected a lot of rhythm into his work. His most popular pieces have been the ones written for Band.
This weekend's post is a work from 1942. His Fantasy for Piano and Orchestra – in this broadcast performance, from the NBC Radio Series Music From The New World, the NBC Studio Orchestra is conducted by Joseph Stulpak and the pianist is Arthur Balsam.
It's possible this performance may have been the first broadcast of the work, but it was one of his most recent ones, having been broadcast on July 1, 1943.
After his death in 1985, Creston's work has faded from the concert stage for the most part – but he is still considered one of the bright lights on the American Music Scene in the years during World War 2 and immediately after. And his music for Band is still considered a staple throughout the U.S.