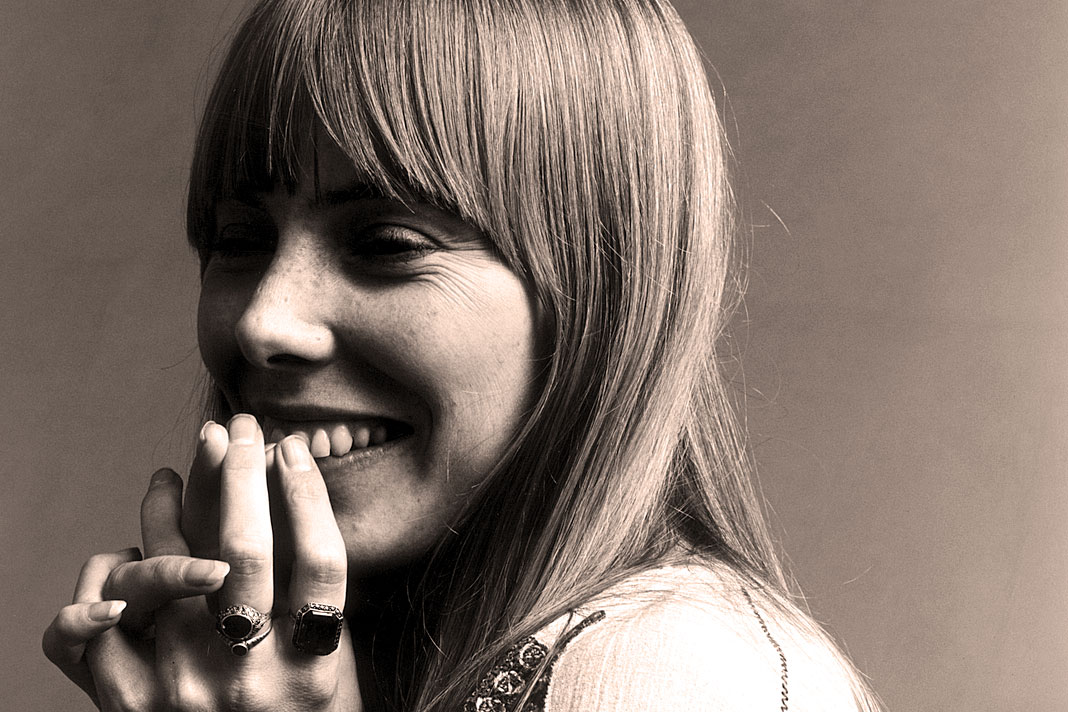 Joni Mitchell – Live At The Second Fret – 1966 – Past Daily Pop Chronicles
Click on the link here for Audio Player – Joni Mitchell – Live at The Second Fret – November 1966
It's always been fascinating (and instructive) to have the opportunity to hear an artist at the threshold of their careers; that point where shortly after, they burst on to the scene and into the books of legend. A few months ago I ran a Janis Joplin solo performance at a San Francisco Coffee House in 1963. Realizing it was just prior to the turning point where things would never be quite the same again added a sense of "eyewitness to history" to the listening experience.
It's much the same with this appearance, recorded on November 17th 1966 at The Second Fret Club in Philadelphia and broadcast over Temple University radio station WRTI. It's never been officially released, but it has made the rounds among Joni Mitchell fans and aficionados.
Joni Mitchell has been a household name and an icon for more than a generation. In 1966 she was still scrounging, but also gathering a reputation among her peers as a singer and songwriter of note. Listening to this appearance at The Second Fret, an intimate club perfect for the deeply evocative and visually rich songs of Joni Mitchell, you realize it was only a matter of time, and a short time at that, before the rest of the world took notice.
So, as a fly-on-the-wall of history, here is that rare and pivotal appearance as it was recorded at The Second Fret on November 17, 1966.
Related articles