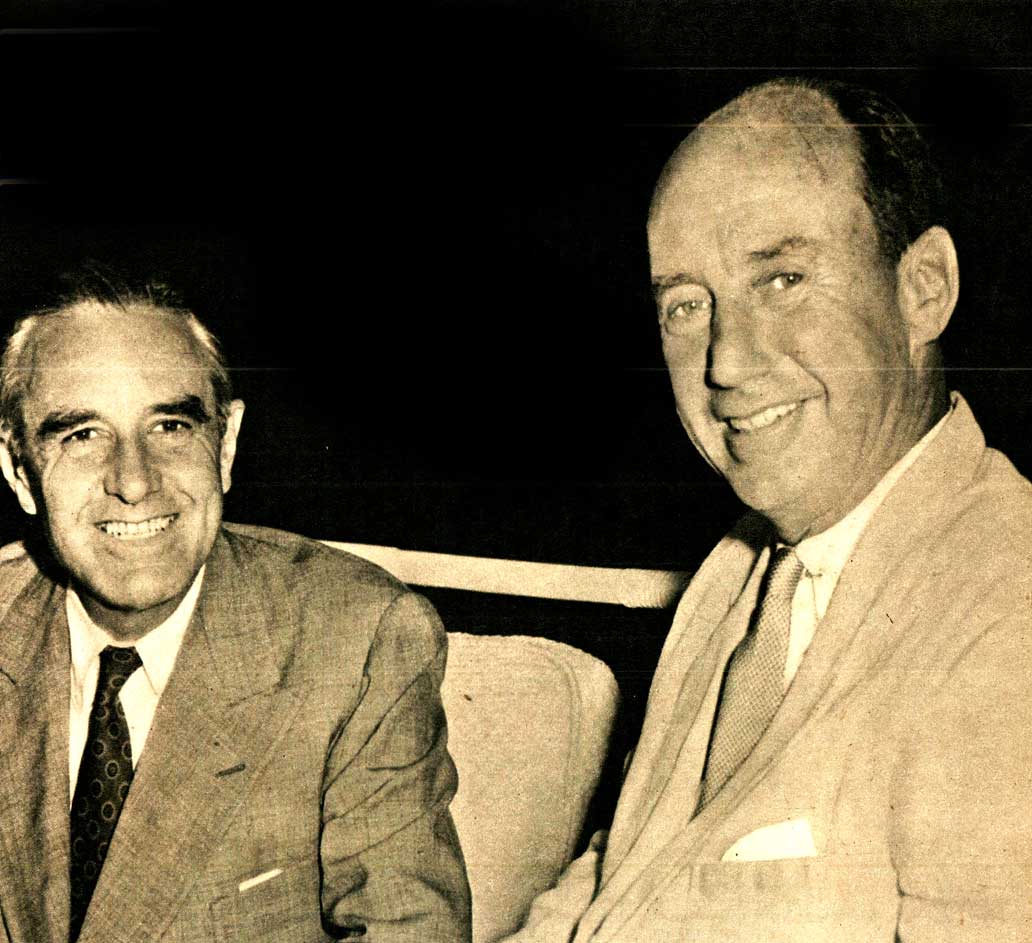 A Few Words From Adlai Stevenson – August 16-17, 1956 – Past Daily Reference Room
Click on the link here for Audio Player – Mutual Radio Coverage of Democratic Convention – August 16, 1956 – Gordon Skene Sound Collection
The day before Democratic Presidential candidate Adlai Stevenson was scheduled to give his acceptance speech for the nomination, he made a special appearance the night before in an appeal to throw open the nomination process for vice-President, rather than be the selection of the candidate.
The five minute address is followed by Stevenson's acceptance speech the following night.
A reminder of what some politicians used to sound like. Here are those two addresses from August 16 and 17, 1956 as broadcast over the Mutual network.
In case the name Adlai Stevenson doesn't ring any bells with you, here is an opportunity to check out one of the more eloquent voices in American politics. It's just one of the things we do every day on Past Daily. We do that because we think it's important you know what history is all about – how some things get repeated over and over again, and some things go unnoticed. We're having a fundraiser right now. Past Daily and The Gordon Skene Sound Collection (the Archive that brings you all this stuff), have teamed up with Indiegogo and are out passing the hat with the hopes you can chip in a few bucks to help keep all of this going. We're not asking for a lot, just whatever you can afford to help with. Just click on the headline right below our Mascot (the piano playing/singing one) and make your Tax deductible contribution to help keep what we do going and to keep history alive.