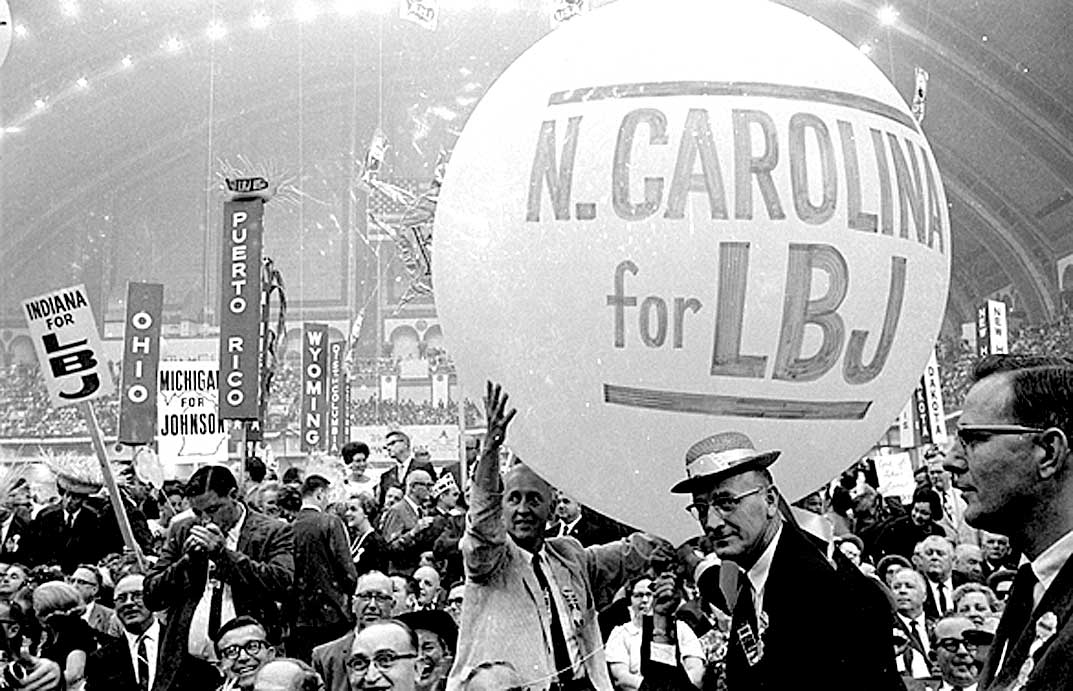 Pressing The Flesh And Big-Big Promises – August 26, 1964
Click on the link here for Audio Player – 1964 Democratic Convention (excerpt) – August 26, 1964 – Gordon Skene Sound Collection
On this day fifty years ago, the Democratic Convention was in the midst of nominating a running mate for Lyndon Johnson. The name Hubert Humphrey was bandied about, and even though Johnson made his choice known, the nomination and seconding process kept the suspense rolling for all of this August 26th and into the small hours of the 27th.
As an excerpt, to give you a flavor of the Convention and the drama, elation and politics going on at Boardwalk Hall in Atlantic City during one particular day in August of 1964, here is coverage via CBS News, starting with Senator Eugene McCarthy's nominating speech for colleague Hubert Humphrey.
Fifty years ago it was a bit different.
And while we're on the subject of history – we're in big trouble here. We haven't had any contributions to our Indiegogo/Past Daily/Gordon Skene Sound Collection Fundraiser campaign since Friday. That's not good – in fact, it's terrible, disappointing and gives me the horrible feeling nobody is actually paying any attention to what we're trying to do here. Maybe history doesn't appeal to you. Maybe you'd rather just get the downloads and let somebody else pay for all the work that goes into making these posts a daily reality. Maybe you think we're just kidding around.
Hate to be the bearer of lousy tidings, but we really need a little bit from all of you in order to survive and continue. Whatever you can contribute is Tax Deductible, but it also means a huge amount to us. Pennies or a buck or two may not seem like they make much difference, but if enough people dig in and give a little bit – the result would be huge.
So please, consider making your Contribution to keeping history alive – click on the headline just below our Mascot and make a difference with your contribution. We can't thank you enough.
Related articles