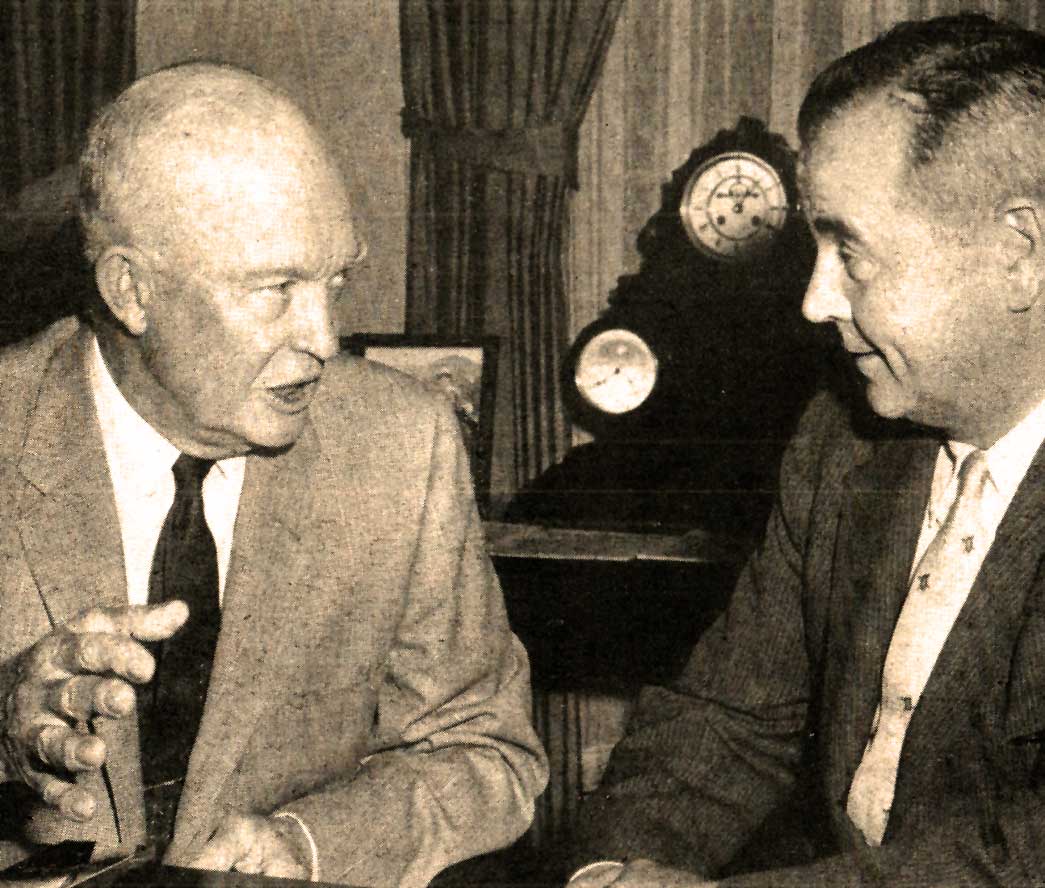 SCOTUS And William Brennan – Sept. 30, 1956 – Past Daily Reference Room
Click on the link here for Audio Player – NBC Radio: Discussion on appointment of William Brennan to Supreme Court – Sept. 30, 1956 – Gordon Skene Sound Collection
When President Eisenhower announced an eleventh-hour appointment of Justice William Brennan to fill the seat vacated by retiring Justice Sherman Minton to the Supreme Court, it came as a surprise to many on Capitol Hill. Brennan, 50 years old, was an unexpected choice not the least being this was a recess appointment, which was something President Eisenhower was not known to do since the Senate wasn't able to engage in the confirmation process until they reconvened. But more than that, Brennan had little or no reputation around Capitol Hill. It was all going on Eisenhower's assurances Brennan was a capable Justice and more than qualified for the job.
Since the appointment was made during the last week of September in 1956, much buzz and speculation surrounded the goings on in The Supreme Court, particularly during this time when many landmark decisions hung in the balance.
To discuss the appointment, and its political ramifications, this episode of the NBC Radio series New World, devoted the entire half-hour program to a discussion of the Brennan appointment and its impact on SCOTUS and the upcoming decisions about to be made.
Joining in the roundtable are Dean Maurice F.X. Donohue, Philip Kurland, Allison Dunham and Brainerd Currie – members of the Chicago University Law School and the University of Pittsburgh Law School.
Here it is; exactly as aired on September 30, 1956.
Apologies for the gremlin who decided William Brennan's name was Brenner – but thanks to Marty Wekser for letting me know. – G.S.