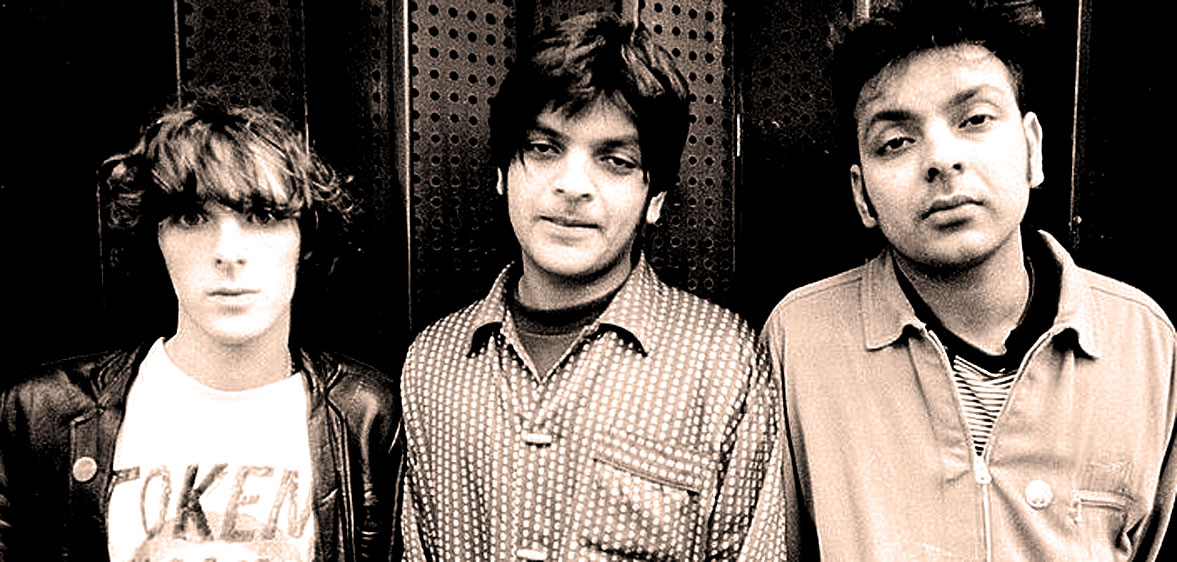 Cornershop – In Session 1993 – Past Daily Soundbooth
Cornershop – John Peel Session – BBC – Feb. 13, 1993 – BBC Radio 1 –
Cornershop – one of the more unusual and eclectic mashups of musical styles and genres to come along in the early 1990s. Formed in 1991 by the brothers Tjinder and Avnar Singh, along with David Chambers on drums and Ben Ayers on guitars, keyboard and tamboura, the band got their name from a stereotype referring to British Asians as owners of Cornershops.
What resulted was a unique, and thoroughly engaging blend of Traditional Indian Music, Britpop and EDM.
Initially formed after the breakup of a previous band, General Havoc which had formed in 1987 and broke up early in 1991 after having released only one single (the Fast Jaspal ep), Cornershop came about as a form of political statement, with social commentary weaving throughout all their work. Early on, the band were heavily influenced by Noise-Pop, and their first ep, In The Days Of Ford Cortina (which was pressed on Curry-Colored vinyl), was issued around the time of this first session for John Peel at the BBC in February of 1993.
They were immediately embraced by the Press, with Trouser Press proclaiming their debut lp in 1994, Hold On It Hurts as "a politically charged popfest, ten tracks of noisy delights that meld incisive social commentary with a firm hold on British post-punk."
Later on, the band extended and evolved and by 1997 had released their critically acclaimed When I Was Born For The 7th Time lp, it was listed as one of the essential albums of the 1990s by Rolling Stone and was ranked Number One on Spin magazines Top 20 Albums Of The Year.
But this session captures the band during their formative stage – when they were just getting a following, and their social commentary was having a positive effect on audiences as well as getting increasing exposure by the press. As this was their first session for John Peel it would be the the harbinger of things to come. Further evidence the 90s had a lot going on in a lot of different directions.
Crank it up and enjoy. And if you missed them the first time around – they're still together.