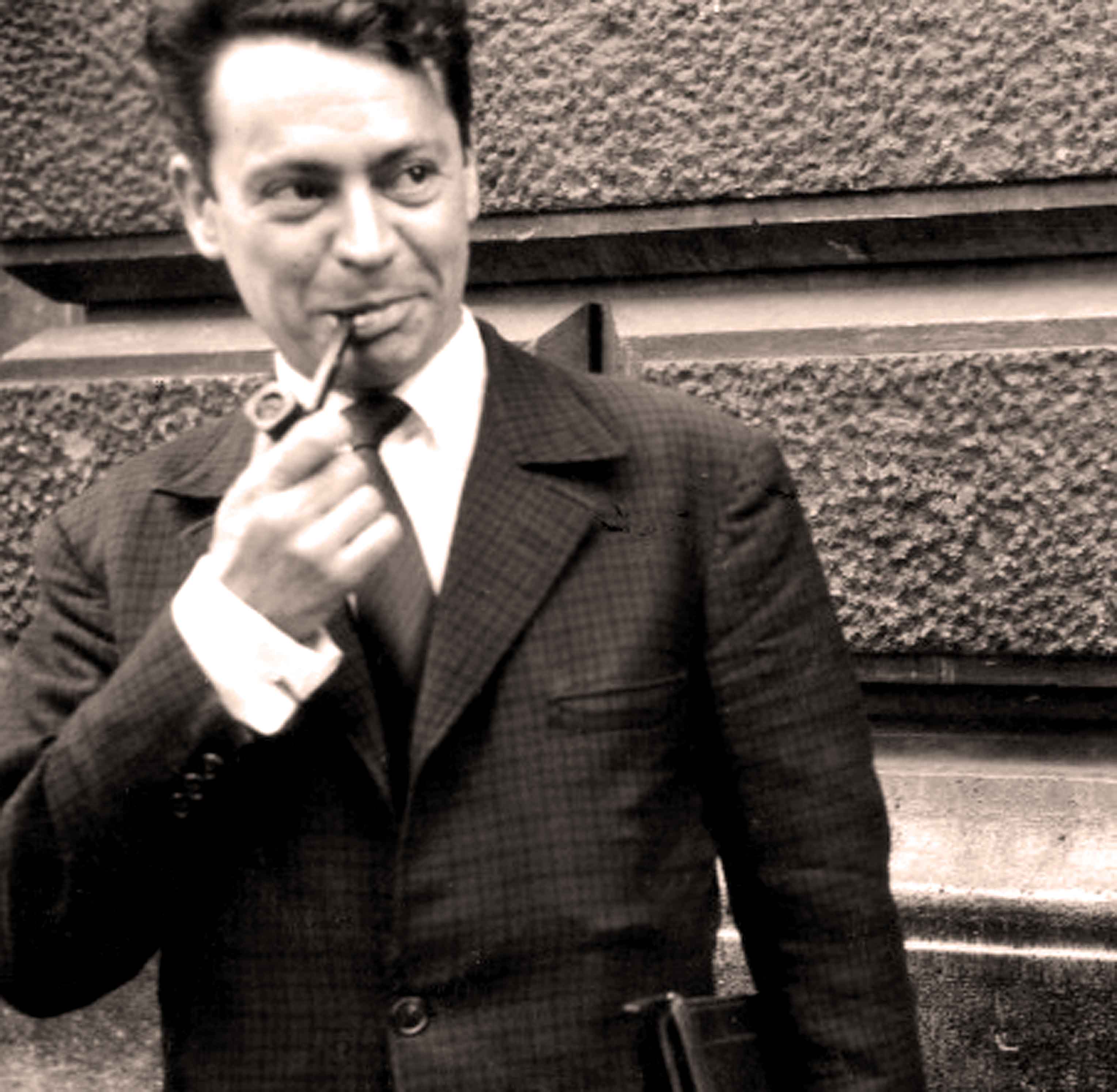 Pierre Germain – Songs Of Jean Rivier 1953 – Paris Radio – Past Daily Weekend Gramophone
Pierre Germain, Baritone with Odette Pigot, piano – Three Songs by Jean Rivier – ORTF, Paris – circa 1953 – Gordon Skene Sound Collection –
Pierre Germain, was a brilliant star-on-the-rise at The Opera-Comique in Paris as well as the recital and concert stage, until a car accident in 1963 cut his career tragically short, robbing the music world of what many considered to be one of the greatest French Baritones of his generation. He left behind a legacy of a handful of recordings and a few broadcasts. The recordings have been long sought-after by collectors, and the broadcasts have become prized treasures.
This is one of those rare broadcast appearances Germain made during his career in the 1950s. Made in the studios of the ORTF (French Radio network) in Paris, he Performs three songs by Jean Rivier, based on poems of Pierre Ronsard and Clément Morat. He is accompanied by another legendary figure, pianist Odette Pigot. The recording is circa 1953, but there is no exact date. As is the case with most of this collection of French Radio transcriptions, there are no dates, so the best guess is applied. If you have better information, please share it.
Here are the songs:
1. Bel Aubépin – Poem by Ronsard
2. Rossignol mon mignon – Poem by Ronsard
3. Le Tombeau de Ronsard – Poem by Ronsard
4. Dedans Paris, ville jolie – Poem by Clément Marot
Jean Rivier is a name not all that familiar to many outside of France – he was very active and had a long career, and some 200 compositions to his credit. He was active from the period immediately after World War 1 until his death in 1987. He was a contemporary of Darius Milhaud, with whom he shared the position of Professor of Composition at the Paris Conservatory, from 1948 until 1962, when he was sole Professor until his retirement in 1966. A composer in the neo-classical vein, Rivier's most popular works were those for flute, but he wasn't limited to only that instrument – he composed a wide variety of music, from symphonies, chamber music, concertos, choral music, piano works, music for solo instruments, and accompanied songs, which he composed many, and of which this set of songs was one of the more notable.
Enjoy.