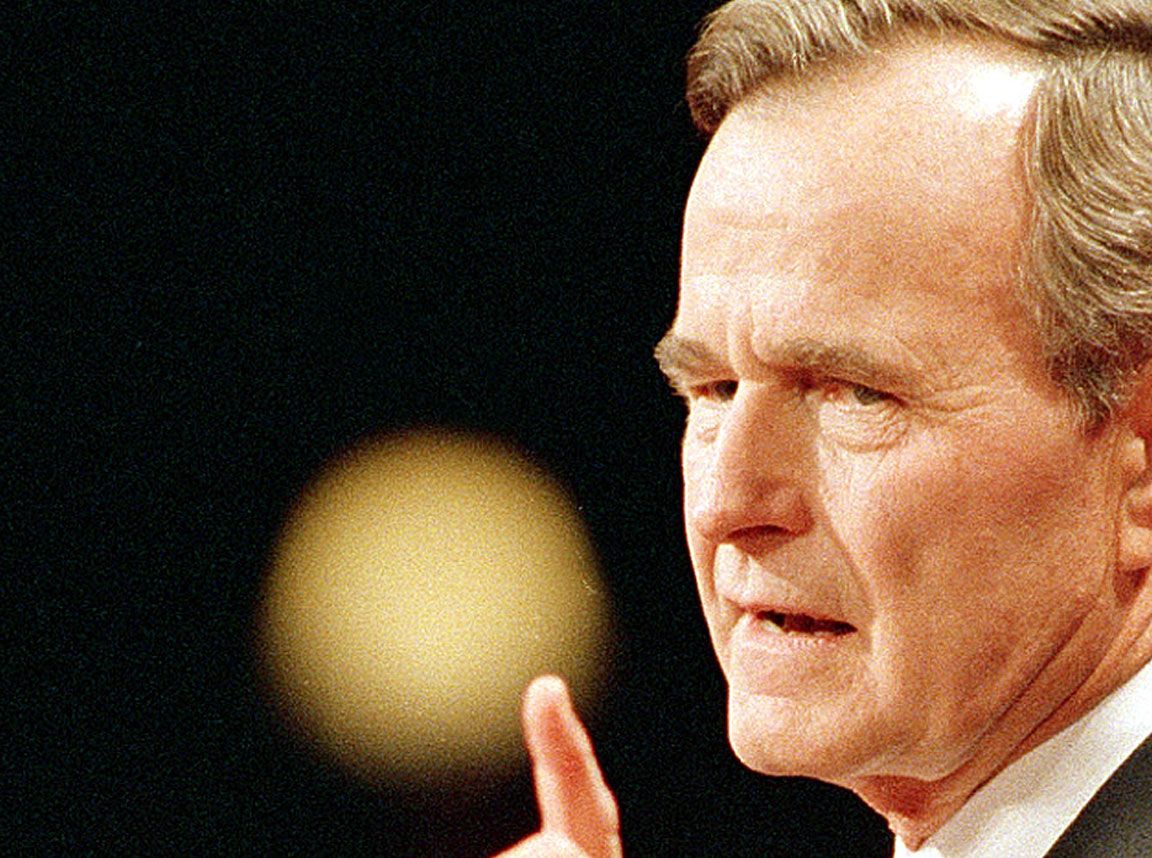 August 19, 1988 – "Read My Lips . . . ."
August 19, 1988 – CBS World News Roundup – Gordon Skene Sound Collection –
August 19, 1988 – this day in New Orleans, the GOP held their convention and bestowed upon George Bush and his running mate Dan Quayle, the honors of nomination of their party for President in the 1988 elections.
Bush made it a campaign promise not to introduce new taxes – he made a pledge and thousands cheered. Whether he could make good on his promise to raise or introduce new taxes was another thing. But on this day, the pledge sounded promising.
Less promising was the presence of running mate Dan Quayle. No sooner had the convention concluded than questions arose over Quayle's claim of military service, and were his six years in the National Guard a ruse to get out of the possibilities of Vietnam.
Even fellow Republican and Vietnam era POW John McCain had his doubts. But Quayle persisted, and it would probably be one of the least controversial moves he made during the election season. So the 1988 Presidential campaign was officially off and running with George Bush and Dan Quayle representing the Republican party White House hopefuls, and Michael Dukakis and Lloyd Bentsen representing the Democrats. An interesting season was promised to be had by all. The Dukakis Campaign kicked off the last dash with a whistle-stop tour aborad The Duke Express, making stops in Missouri, Illinois and Arkansas.
But there was other news this day. Funeral preparations were underway for the burial of Pakistan's General Zia, who was killed in an airplane crash, amid reports and signs of sabotage aboard the ill-fated flight days earlier. The state funeral of Pakistani President General Zia Al-Haq was to follow mid-day prayers at the Mosque in Islamabad, the nation's capitol. He was to be buried amid full military honors on the grounds of the mosque. Pakistani investigators were expected to be joined by American investigators to officially determine the cause of the crash.
And that's a small slice of what happened this particular August 19th in 1988, as reported by The CBS World News Rounup.