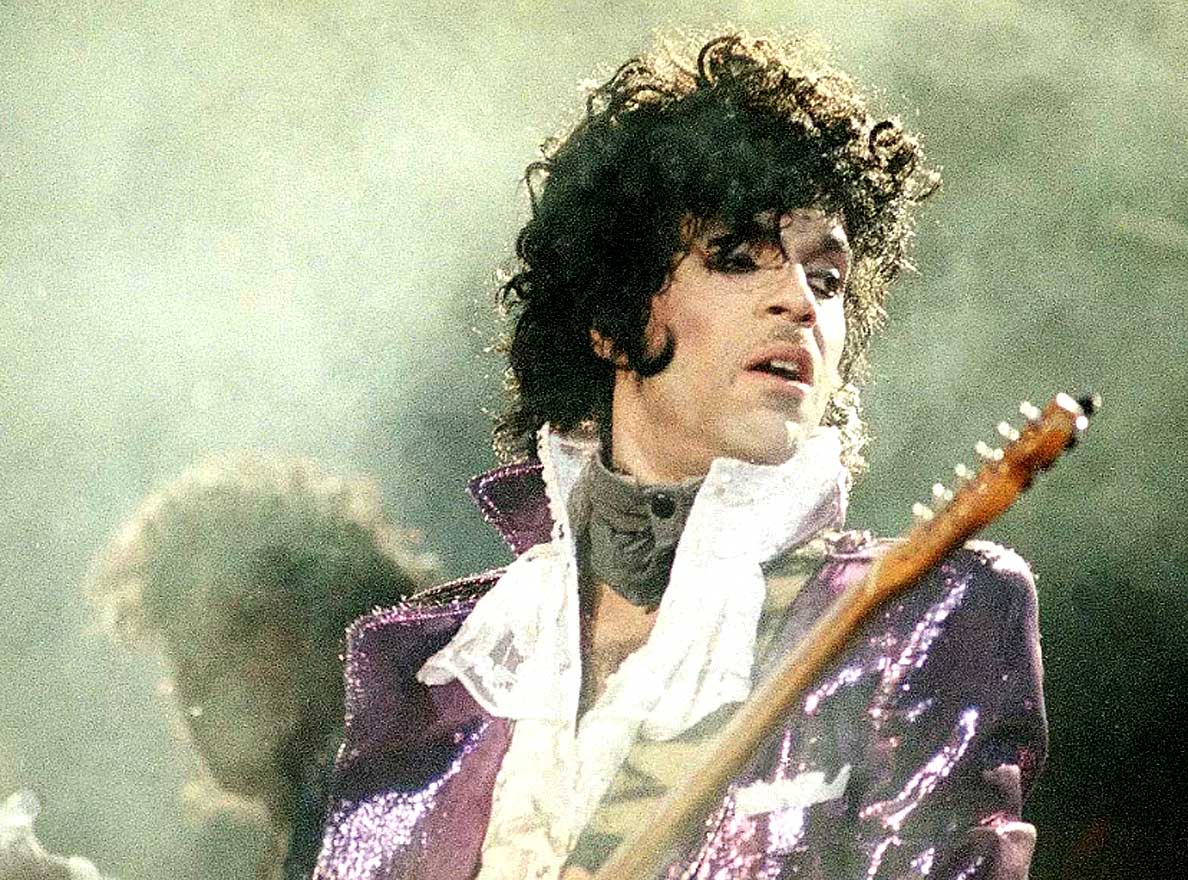 A Chat With Prince – 1986 – Past Daily Pop Chronicles
Prince – interview from WHYT-Power 96, Detroit – June 6, 1986 – Gordon Skene Sound Collection –
A few words from Prince tonight, from a telephone interview done by WHYT-FM (Power 96) in Detroit on June 6, 1986. Done right after his Birthday concert in Detroit, and just before the release of Under The Cherry Moon along with the promise of a lot more coming in the future.
The legend of Prince has only grown since his death earlier this year. His avoidance of interviews makes this one a real rarity. But it's off-the-cuff and relaxed and the disc-jockey is a die-hard fan.
Not very long, at a little over 14 minutes, it manages to cover a lot of ground. Talking about the tour, the upcoming movie, news on the band and the current lineup – who is leaving, how he works – that he makes no qualms about being a workaholic – that there is some 300 albums worth of material in his vaults (this was in 1986) and that the reservoir has no signs of running dry. Making movies – his creative process. It's a fan interview and Prince is happy to talk to him.
Hard to realize this interview was done 30 years ago this past June – even harder to imagine Prince left us this year.
It's been a sad year for music, and the loss has been staggering. Hearing this interview makes all the poignancy of his loss that much more apparent. Clearly, he was an artist in a constant state of creativity – this was what he loved, what he was all about. That he was constant source of ideas and inspiration continued without stop some 30 years after this interview was done, lets you know that Prince was one-of-a-kind and that losing him is a void that's not going to be replaced for a very long time, if ever.
Ironically, I didn't know if I had this tape or if I had imagined it. It appeared at the bottom of a box of other interviews with other artists around the same time period and I had forgotten I had it until only today. And I had to share it with you.
Here's a remind of who we lost – and a reminder of how vital his music still is, and will be for a long time to come.