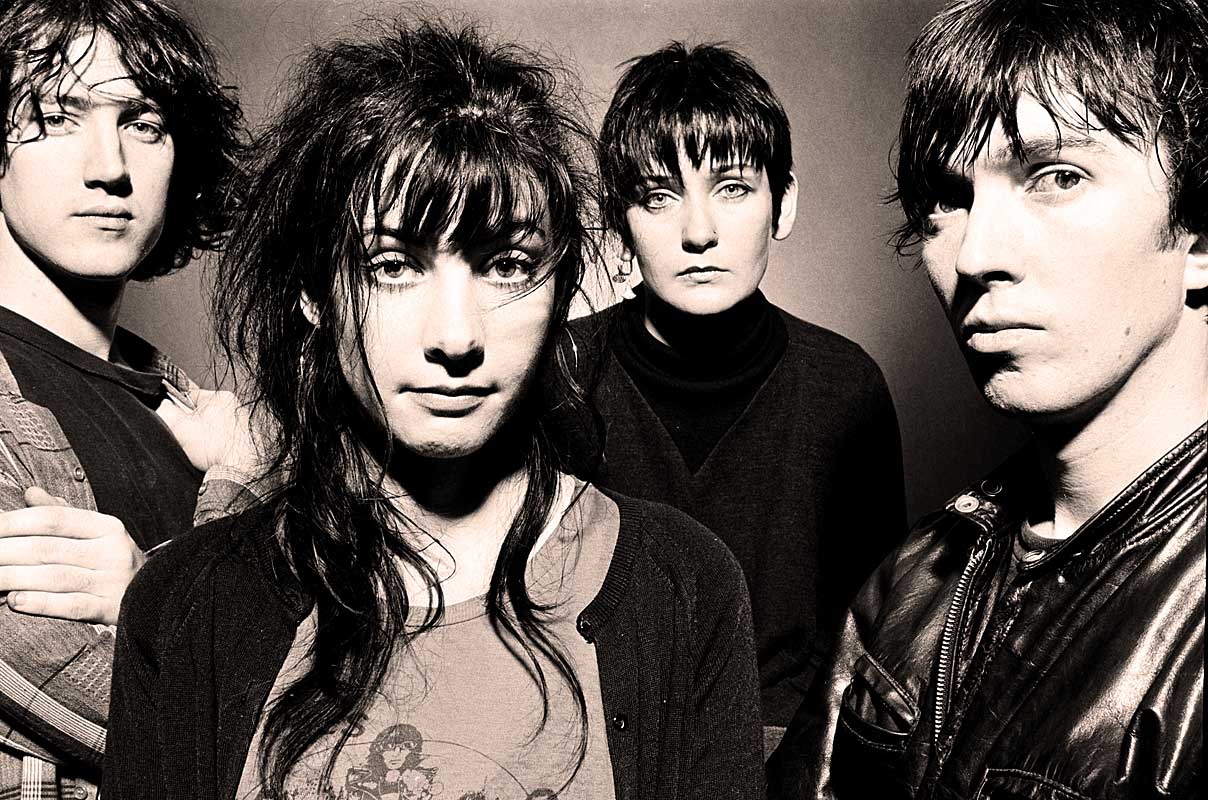 My Bloody Valentine – In Concert From Lyon, France – 1989 – Past Daily Backstage Weekend
My Bloody Valentine, in concert at Le Truc in Lyon, France – March 21, 1989. Admittedly, not for all tastes this weekend. My Bloody Valentine (I posted a session from them earlier this year), have been one of the pioneering bands in the Shoegaze movement of the late 1980s. They also had much to do with the evolution and development of Noise Pop and have been a much revered cult band ever since.
It's been said that earplugs were mandatory pieces of audience equipment at concerts, since they were classified as being "Louder than God" by many. Having not caught them during this incarnation, I can't vouch for that observation, but it's a miracle any of this got recorded in any sort of representative fashion without destroying the recording equipment in the process.
As with much of the music from this genre and during this time, vocals are an afterthought, and they aren't paid much attention to. So if it seems like there's a singer trying to be heard, it's just your imagination.
Shoegaze wasn't a long-lasting movement, save for bands like Lush, who have recently gotten back together and have staged a hugely successful reunion tour earlier this year. And even though Lush rail at the idea of being considered a Shoegaze band, they have long been considered at the forefront of the movement. My Bloody Valentine were an Irish band formed in 1983, but it wasn't until the late 80s/early 90s that their music was considered pioneering. Prior to then, they were virtually unknown. But over the years they've gotten an increased following; slow going for a while, but it was once they were signed to Creation Records that their reputation began to grow. They eventually went from playing small, local gigs to branching outside of London (where they were based) and touring.
Like the Peel session I ran earlier this year, this concert by My Bloody Valentine is a rarity – even more rare in that it sounds quite good for what can be very jarring at times – particularly if you're not familiar with them.
But if you're adventurous, or have heard about them, it would be strongly advised you check this concert out. It's a little under an hour of your life and it's not all that necessary to duplicate the sound levels when you're playing this – but do keep an open mind, and if you don't like it – hit the stop button. We're here to turn you on to things, not piss you off.
Enjoy!