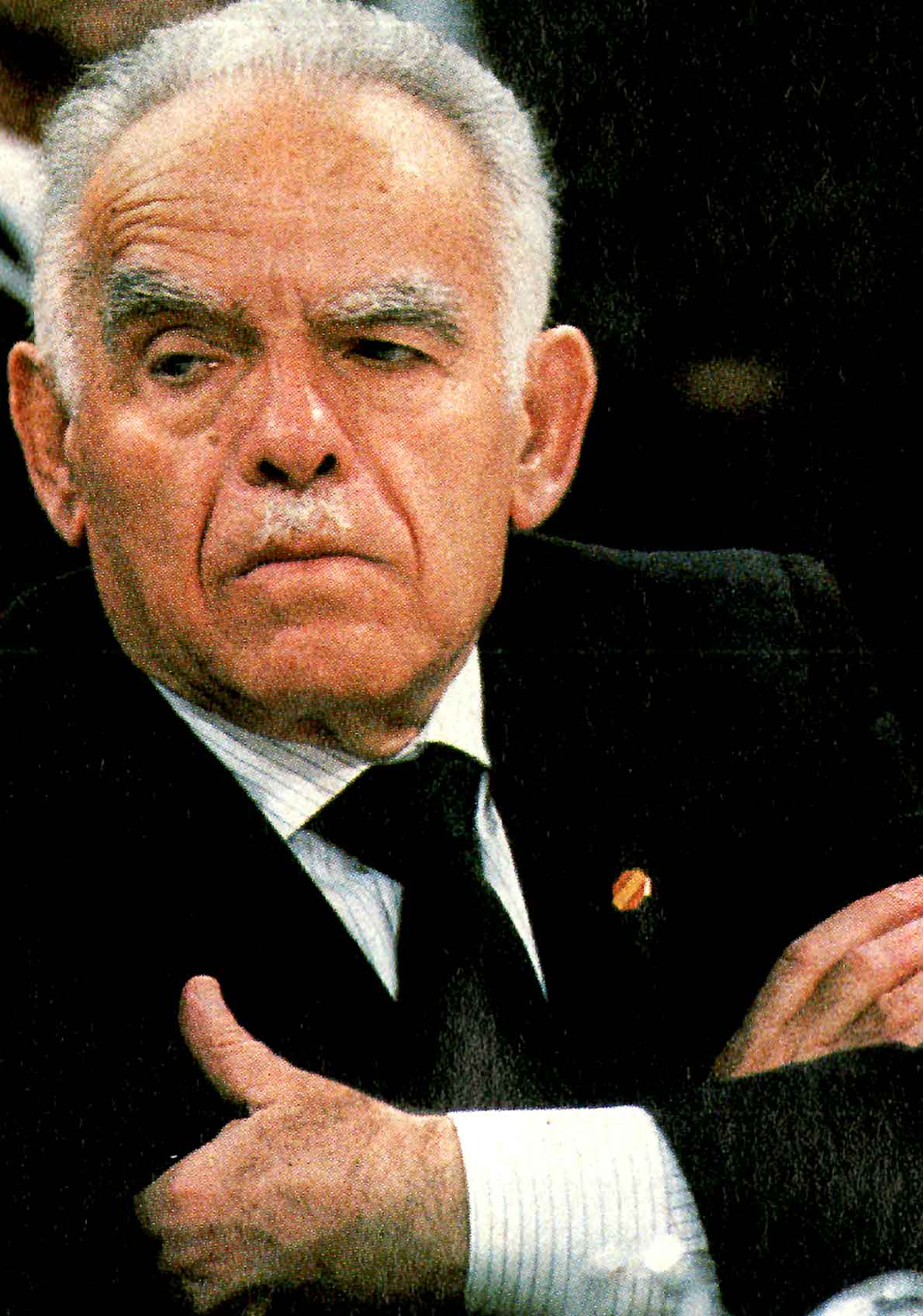 October 18, 1991 – Bumps On The Road To Peace
October 8, 1991 – CBS World News Roundup – Gordon Skene Sound Collection –
October 8, 1991 – a day starting out with good intentions, quickly dissolving into doubts. A Middle East Peace Conference proposal, put forth by U.S. Secretary of State James Baker, dragged Jordan, Syria and the Palestinians into the process and promptly hit a big bump in the road by the name of Yitzhak Shamir and the Israelis, who rejected the proposal, at least on paper.
Baker, optimistic, called it a small bump in the road. The Israeli Prime Minister cast a jaundiced eye and told the Secretary of State to wait until the Cabinet voted on the proposal the upcoming Sunday, which was the day before Washington and Moscow planned to issue invitations. Shamir went on to add that the proposal would, in fact be put forth at a future government meeting, casting doubts as to whether the Sunday vote was going to happen. Many speculated it may have been procrastination, but the process was so intricate that it was hard to say if that "future meeting" was in fact Sunday or not.
Meanwhile, it was learned from Soviet Foreign Minister Boris Pankin that as part of the deal, a restoration of diplomatic relations between Moscow and Israel were set to start, after being broken off since the 1967 War.
Further north; Yugoslav leaders, meeting in The Hague issued immediate orders for an unconditional ceasefire, ahead of new European Community-led peace talks. But at last report, heavy fighting was still going on as word spread of the tense ceasefire. The Yugoslav Army and Croatian forces did agree to a local ceasefire, starting at 9:00 am Pacific time on this day, until late Sunday to allow a convoy of emergency aid to enter the besieged town of Vukovar.
And in Russia; Mikhail Gorbachev was throwing a signing party for his new economic treaty in the Kremlin later on in the day, but at the last minute one of his most important guests had cancelled. Officials of The Ukraine, the second most powerful republic, declared the day before that the treaty did not take their objections into account and because of that, they were not going to sign the document. At the same time, the officials from Russia, the largest republic, said they would sign but warned their Parliament won't ratify the treaty without 17 major changes. Those decisions threw into turmoil Gorbachev's efforts to hold the union together and create some kind of economic framework which Western experts insisted was essential for Soviet recovery. The Ukraine with 52 million people, supplied a quarter of the Soviet Union's food and president Gorbachev had said he couldn't imagine a union without them.
All that, and a lot more going on, this October 18, 1991 as reported by The CBS World News Roundup.