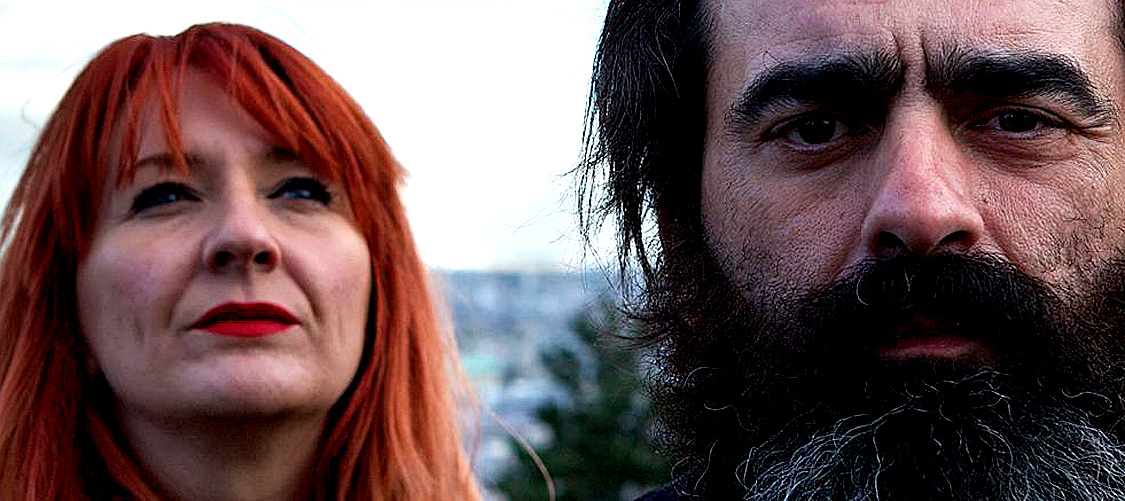 The Limiñanas – Live At Route du Rock Hiver – 2017 – Past Daily Soundbooth: Rock Without Borders
The Limiñanas – Live at Route du Rock Hiver – February 25, 2017 – Radio France
Heading across the Atlantic tonight for a concert by French Psych-meisters The Limiñanas, recorded live at this last week's Route du Rock Winter festival on February 25th. Actually, the husband and wife team of Lio and Marie Limiñana make up the core of the band – they've been working together since 2009 as a home studio band, straddling psych along with 60s yé-yé, Shoegaze and distortion into the sonic stew of coolness and mind-melting soundscapes. With three albums to their credit, their first released by the Chicago-based Trouble In Mind label, they've been gathering an international word-of-mouth reputation, while staying pretty close to home for the time being.
This gig, from the fabled Route du Rock Winter Festival, also kicks off a Spring tour, primarily of France between April and May, but also coincides with the release of their fourth album, Malamore which is slated to come out April 15th. They finished a tour earlier this year of Australia and even though there's no word on a later Spring and Summer Schedule, I wouldn't be surprised if, based on their latest set of gigs Down Under, they might be doing something in the States at some point soon.
It's always a rewarding experience to listen to what's going on musically in the rest of the world – which influences are being looked at and played with. The Limiñanas are a nicely engaging band, whose ranks swell to six for live shows and who are pretty high energy. Like so many European bands the last couple of decades, songs are in English and are designed to capture a larger audience. As I've often said in the past; sing with what you're comfortable with – the language is music.
If you haven't heard The Limiñanas yet, here's a good start. With 3 (soon to be 4) albums to their credit, they have a lot to dig through. But this should be a rewarding experience – and fingers crossed, they will be hitting our shores and airwaves soon.
Play loud and buckle up.