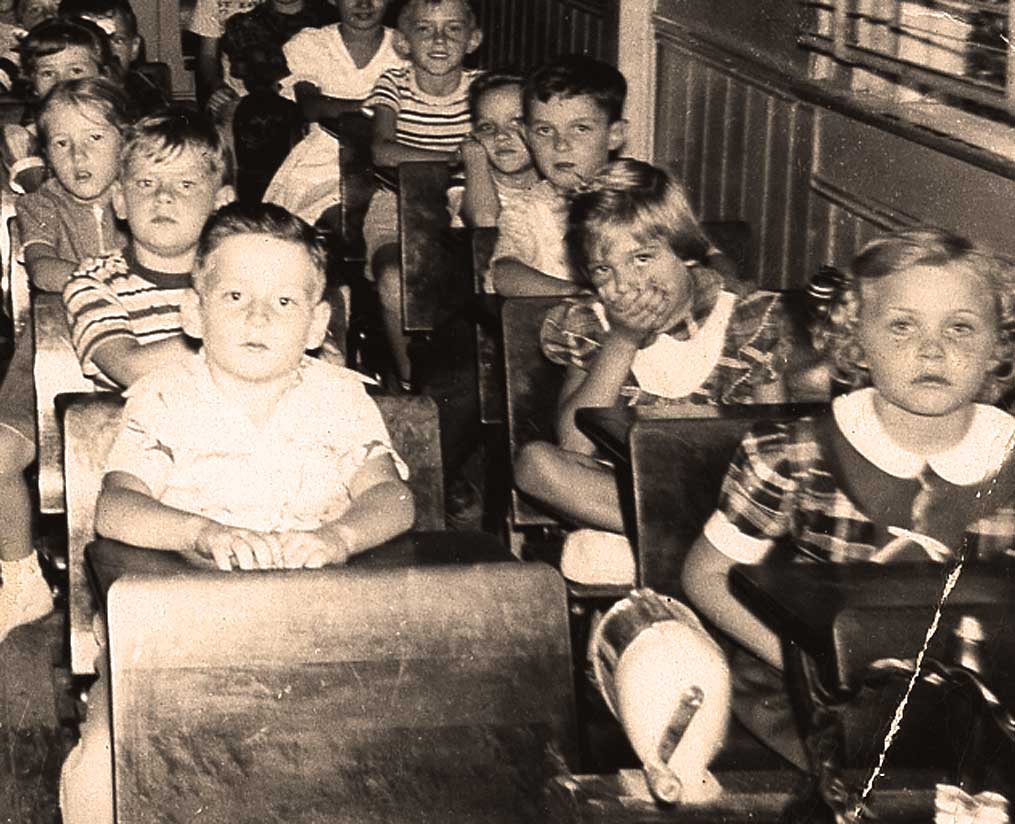 A Matter Of Education – A Question Of Our Place In The World – 1955 – Past Daily Reference Room
State of Education – Franco-American relations – Listen To Washington – February 15, 1955 – Gordon Skene Sound Collection –
In 1955 we were in the middle of what became known as the Post-War Baby Boom. Kids born after 1945 were either approaching school age or were well into elementary school – and there were more arriving every day. Schools were bursting at the seams – overcrowding was rampant – schools built in the early 20th century were woefully inadequate, we were dramatically short of teachers and we had approached the crisis point. Emergency funding for school construction was being hammered out in Congress. It wasn't a question of when this was going to be addressed, but how.
In this episode of the weekly radio news series Listen To Washington, Democratic Senator from Alabama Lester Hill, Chairman of the Senate Labor and Public Welfare committee, which was overseeing the situation and was also the author of bills seeking to remedy the crisis, talks about the crisis and what was being done about it.
Education was an essential part of our society at the time. Many felt, including President Eisenhower, that education was the critical key in our winning of the Space Race – he also felt that education was an integral part in our rapidly changing society – that we were quickly approaching the Age of Technology and the only way we were going to compete in the world was if we had adequate facilities and well-paid teachers.
The second half of this program is devoted to an address at a recent National Press Club by French Ambassador to the U.S. Maurice Couve de Murville, who talks about Franco-American relations and Americas role in Europe as partner and peace-keeper.
Both subjects offer fascinating glimpses into our society at the time – our place in the world, not only as an innovator in business and technology but also as a partner in maintaining peace in an otherwise shaky world.
Here is that episode of Listen To Washington, as it originally broadcast on February 15, 1955.