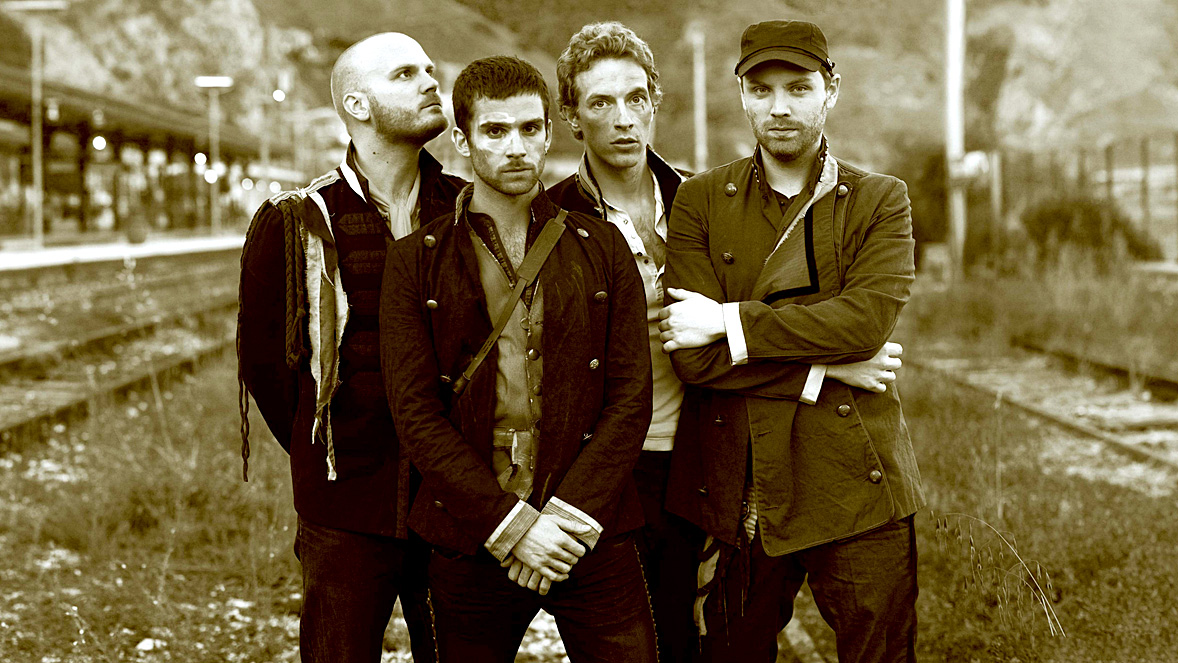 Coldplay – Live At Maida Vale 2000 – Past Daily Soundbooth
Coldplay – live at Maida Vale – Steve Lamacq Presents – July 24, 2000 – BBC Radio 1 –
Coldplay to end the week. In 2017 they are huge. They headline sold out arenas and are household names – their albums have sold in the millions and they are one of the most successful bands in recent years.
But that's now – in 2000, when this concert was broadcast, it was only 11 days after the release of their debut album. Parachutes, which would become their breakout and the beginning of a long legacy, was released on July 11, 2000. This concert, for Steve Lamacq and recorded at the BBC's Maida Vale studio was largely to promote that album. And at the time no one would know that it would sell over 9 million copies worldwide. On July 24th they were playing a gig, hoping for the best and getting the word out. Prior to this they had achieved a moderate amount of success with 2 eps and 2 singles and the future was looking bright, but wasn't assured.
Fans at the time (and there were many) considered them to be overlooked and underrated – and many have considered this period to be the most memorable. And those of us who have fonder memories of The Stones during the Brian Jones period, or Pink Floyd during the Syd Barrett period know how they feel. There is a certain energy, an urgency about a band during its formative period that is sometimes lost over the passage of time and the worldwide fame and adulation that go along with it.
Of course, that's not to say we wish the bands we loved were perpetually struggling – nothing ever stays the same, and success is the end result of struggle; sometimes decades. But listening to Coldplay now and listening to this concert from 2000 you get the impression much has changed.
For those of you who have been longtime fans of Coldplay, here's a reminder of those formative years. For those of you just getting acquainted and only know their more recent material, here's a glimpse of the early days when things were uncertain and all very new.
Play loud.