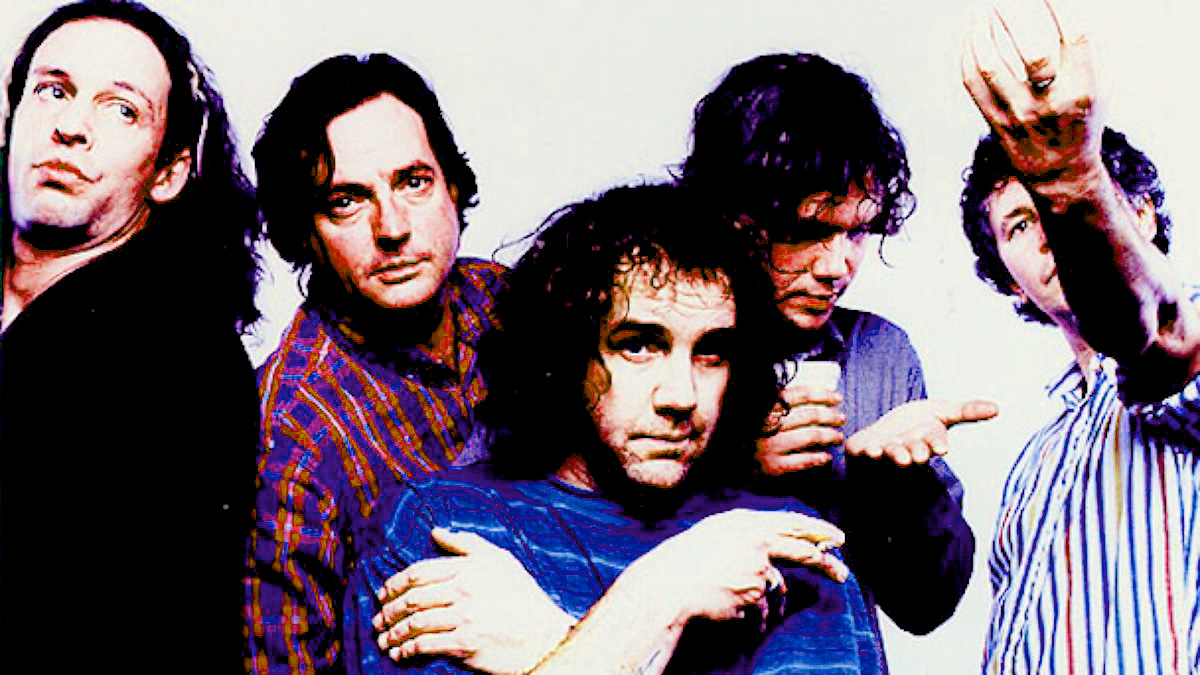 Guided By Voices In Session – 1999 – Past Daily Soundbooth
Guided By Voices – in session for John Peel – October 19, 1999 – BBC Radio 1 –
Guided By Voices to kick off the week. Purveyors of lo-fi, portastudio and eccentricities, the Dayton Ohio band were a welcome addition to the pantheon of Peel. Plagued by a decidedly cold shoulder from radio in the States, they had a loyal following in Europe and from the underground audience in the States.
This 1999 incarnation of the band was a newer one from that which got started in 1983. The brainchild of Robert Pollard, who has remained the only original member of the band, Guided By Voices has gone through a couple of breakups and hiatuses, but is currently together and touring as well as recording. With some 25 albums to their credit, GBV (as they are sometimes referred to) continues foraging ahead. Robert Pollard, on the other hand, has some 100 albums to his credit – so you could say with a goodly degree of certainly that they (and he) are a prolific bunch.
This session, the second of two sessions the band did for Peel, comes around the time of the release of Do The Collapse and was a departure of sorts from their lo-fi roots with a slicker production from Ric Ocasek (of The Cars). And it was the first album which received a decidedly mixed reaction from both fans and press. However, it was highly regarded by filmmaker Steven Soderbergh who considered the album "terrific". It also wound up getting notice by way of TV, as it was featured on both Buffy The Vampire Slayer and Scrubs series. So the jump into the commercial side of things yielded some benefits.
But unless you've been keeping your ears peeled and your nose to the ground, as well as watching your TV, you may have missed them in 1999. As a reminder of what they were all about in October of that year (the session was broadcast in December), here is what Guided By Voices were up to – thanks to John Peel.