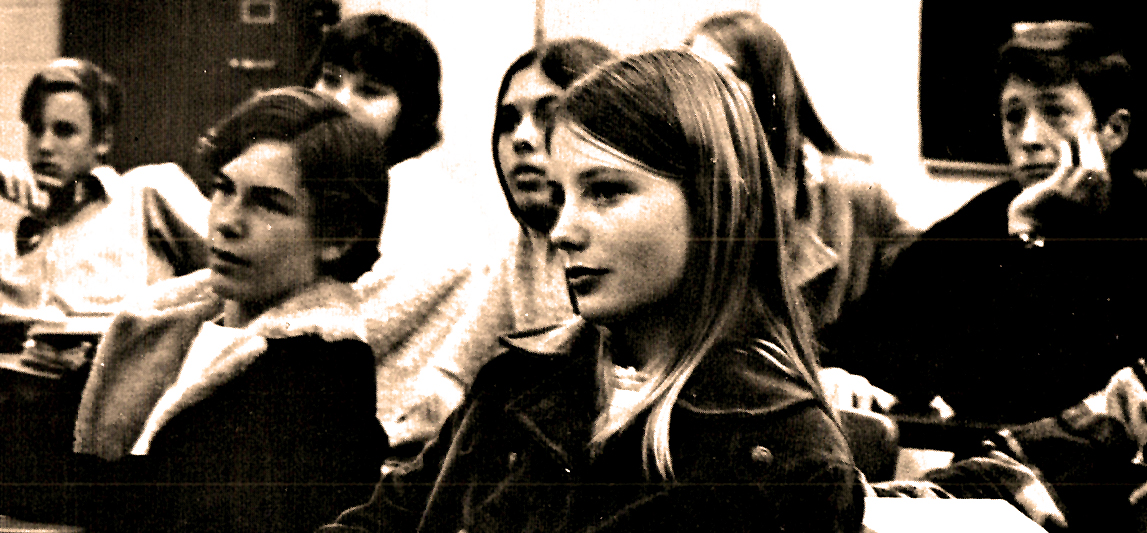 You're A Teenager – You Live In L.A. – It's May 23, 1972 – A Month Till Summer Vacation: An Eternity – But At Least There's The Real Don Steele
KHJ – The Real Don Steele – 3:00-4:00 pm – May 23, 1972 – Gordon Skene Sound Collection –
No month moves quite as slowly as May. You get tantalizing glimpses of Summer, and then comes June Gloom and you know it will be the last day of school soon. But now, it's May and it crawls by. Classes seem to last for days without a break – you're reminded of final exams and makeup tests, and have you thought about your life after graduation, which is coming up in 1973? That's a year off – it could be another planet. No – you're thinking of Summer this year – where are you gonna go – what are you gonna do? You're backpacking in Yosemite in July – you hear it's crazy there on the 4th. Last year there was a riot and the kids took over a meadow in Yosemite Valley and it was a big party, until the Rangers brought the cops in. You missed it all. But you had friends who went and you all made a promise to go this year. You're packed – you've been packed since Easter Break. Now if it would just hurry up and be the last day of school . . .
If you forgot, or weren't around at the time, Summer in Los Angeles, in fact most of the country, meant Summer Vacation – three months of goofing off, working or going to Summer School. Three months of sitting, with no pressure to be anywhere or to do anything. It was a ritual. And so the time leading up to getting out was usually painfully slow – but it eventually got there. And the collective student bodies of most schools throughout the country breathed a sigh of relief.
And against the backdrop of all this waiting was your radio. You either had it on KLOS, KMET – or on the AM side, KHJ or KRLA – it was your constant companion and it filled in all the gaps.
One of the most popular figures was The Real Don Steele – an L.A. mainstay during the late 1960s through the 1970s. And maybe the music KHJ was playing wasn't as eclectic as what was playing on FM, you knew all the songs and most of the words, and The Real Don Steele was an institution anyway, and he still steered you in the right musical direction.
And that's what constant companions were all about.
Here's a one hour slice of The Real Don Steele, as heard on May 23, 1972 between 3 and 4 in the afternoon.