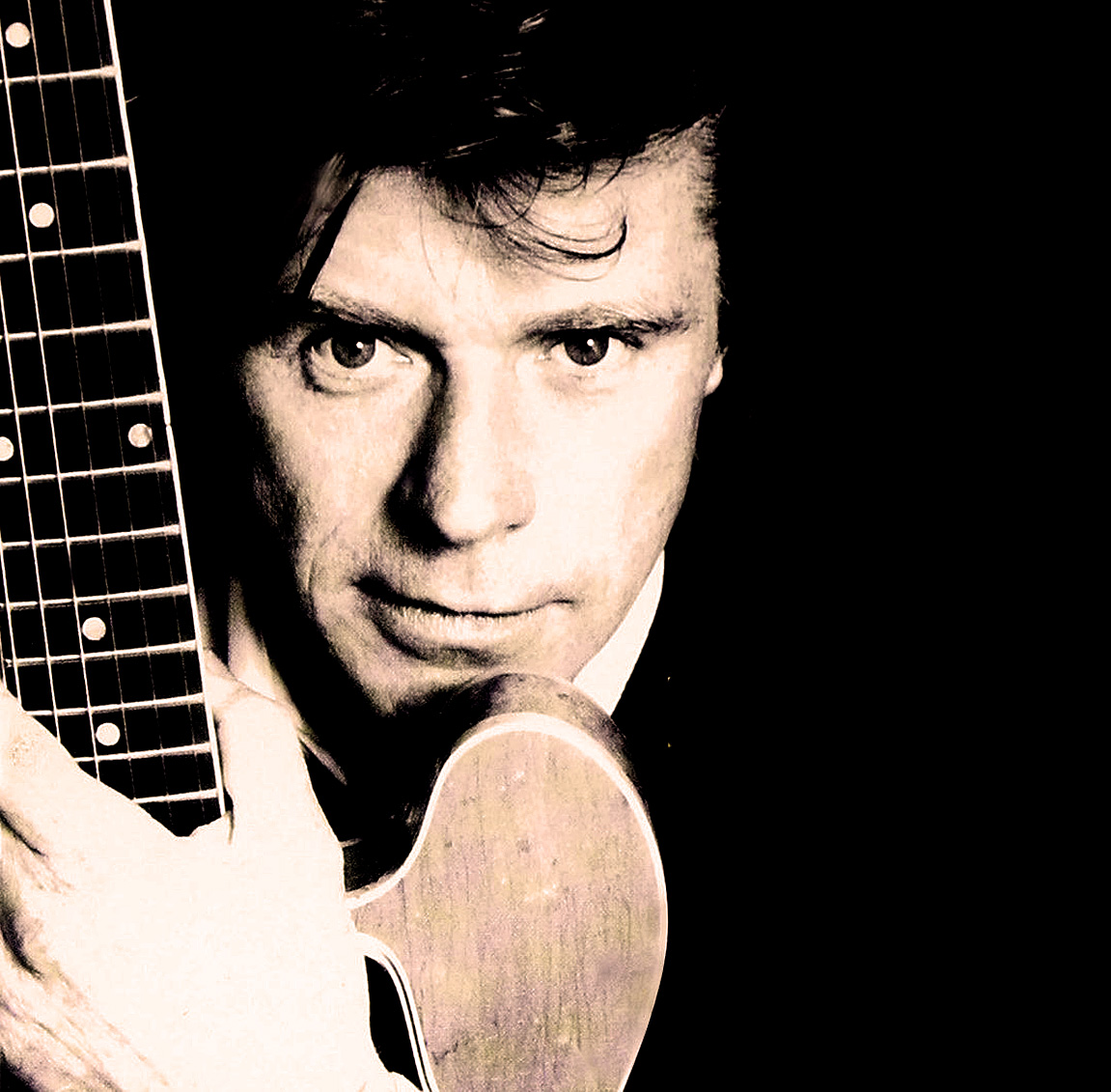 Dave Edmunds And Rockpile In Concert – 1977 – Past Daily Backstage Weekend
Dave Edmunds and Rockpile – In Concert from Paris Theatre, London – April 23, 1977 – BBC Radio 1 In Concert Series –
Dave Edmunds this weekend. Reading a flood of rumors over the retirement of UK Rock legend Dave Edmunds yesterday (July 21). Although it hasn't been confirmed, and was first announced via Brian Setzer's Facebook page.
Edmunds hasn't been as active in recent years as he has been. As one of the major driving forces in Pub Rock in the early 1970s, and continuing as a sort of Elder Statesman in Root Rock, Edmunds has been a huge presence ever since he first came to prominence as a member of Love Sculpture in 1967 (after a stint in several bands prior to that, but none as successful up to 1967), and their Top-5 hit, Sabre Dance (okay, a novelty. But it paved the way for a string of hits after).
After Love Sculpture folded, Edmunds went solo and scored a major hit out of the starting gate with a reworking of the Smiley Lewis classic, I Hear You Knockin'. And he continued this streak of hits until he turned his focus to producing, where he was responsible for the 1972 debut album of Foghat; a band which went on to become a staple in the diet of FM underground Radio.
In 1975 he picked up his solo career where he left it and after Subtle As A Flying Mallet came out, teamed up with Nick Lowe to form Rockpile in 1976. Although they couldn't record officially as Rockpile until 1980 (because of contractual issues between Nick Lowe and Dave Edmunds caused them to release group albums under the guise of solo efforts).
But they could perform live as Rockpile, and this 1977 concert is ample proof of that. As part of the weekly BBC Radio 1 series In Concert, the Edmunds/Lowe conglomeration did a stint at the BBC's Paris Theatre in London on April 23, 1977.
Hopefully, rumors of Dave Edmund's retirement are greatly exaggerated. However, if they aren't, and the concert he did last night (on the 21st) was truly his last, here is a remembrance of what a brilliant and remarkable talent Dave Edmunds is with a gig at the Paris Theatre in London.
Play loud.