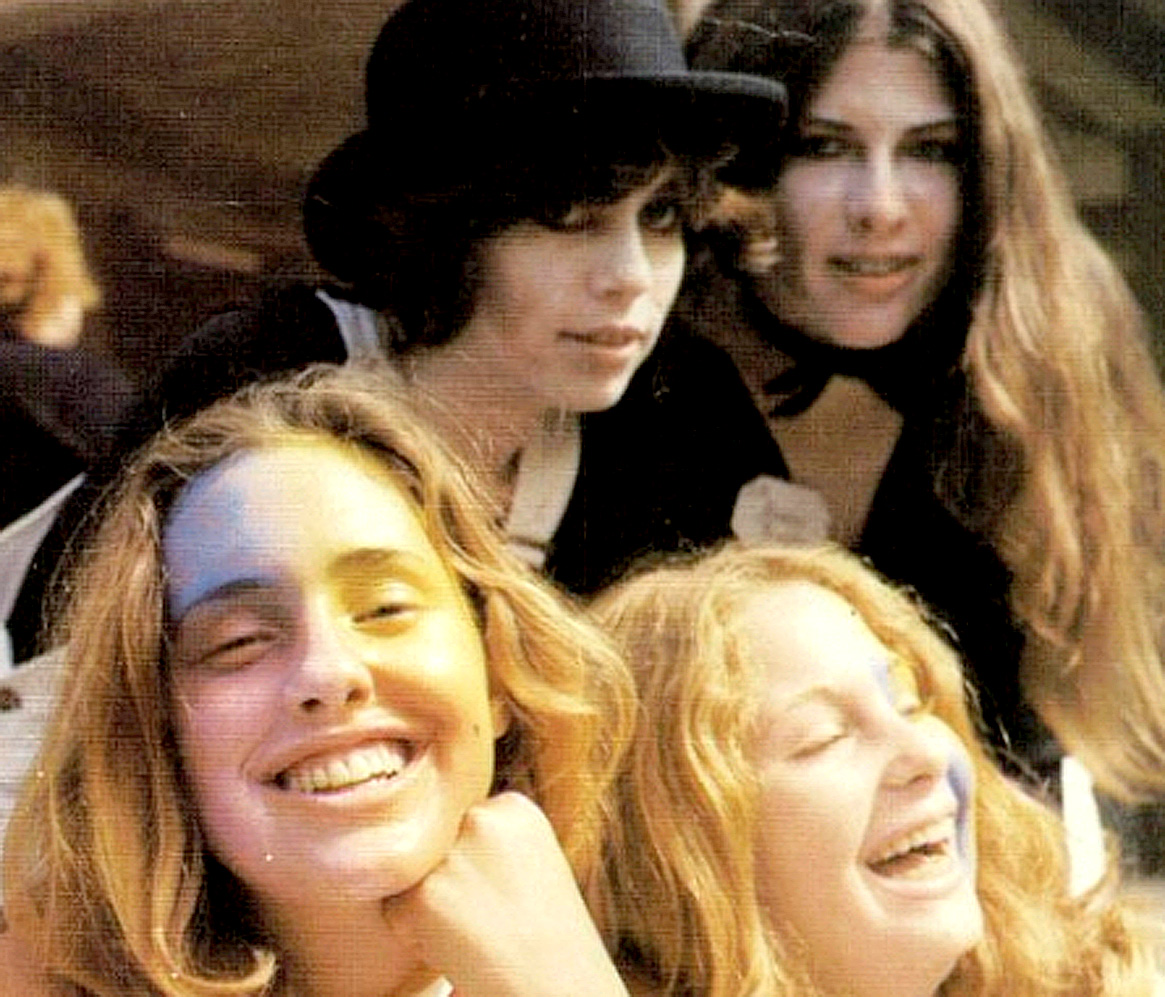 You're 16 – You Live In L.A. – It's 1979 – And Larry Woodside Has Your Back
KROQ – Larry Woodside – Hour 2 – 9:00 – 10:00 am – February 28, 1979 – Gordon Skene Sound Collection –
"I never looked that young" – "I can't believe I got stoned that young" – "They actually let me drive that young?"
In answer to those timeless questions; yes, you did look that young. You did get stoned that young, or even younger. And yes, you worked like a dog to get your learner's permit and fail the drivers test twice before they let you have a license. You were all those things. And you survived.
We forget. The kids in that picture are 16 – they really are – they're 16 and it's 1979. And it's L.A. and it's High School. Yeah; we were that young then – we looked that way then. We wanted to look like magazines. We wore clothes we cringe over now. Hair, we had no idea about, but spikey was something we saw a lot of. We knew there was a world out there, and things were going on. But our world was small – our world was how well our clothes fit or if he or she would talk to us, or even knew we existed. Yeah, we were shallow. But the real world was waiting for us, just around the corner. The grey hair and the dark circles under our eyes would show up soon enough. We were having what was known as a Rite of Passage; where we go from the realm of the absolutes ("it's the absolute best/worst it will ever be!") to the realm of the unknown, the uncertainties of the day to day overnight. That was light years away – the days were known to crawl by and we couldn't wait.
But at least we had music, and even that was changing – but at least we could trust the radio.
In answer to a boatload of requests, here is the second hour of that Larry Woodside Aircheck from KROQ, which I ran part One of last week. It ends with Psycho Chicken by The Fool – which pretty much summed up 1978.
Enjoy.
And don't worry – in 2027 they'll be saying the same thing about being 16 in 2017.