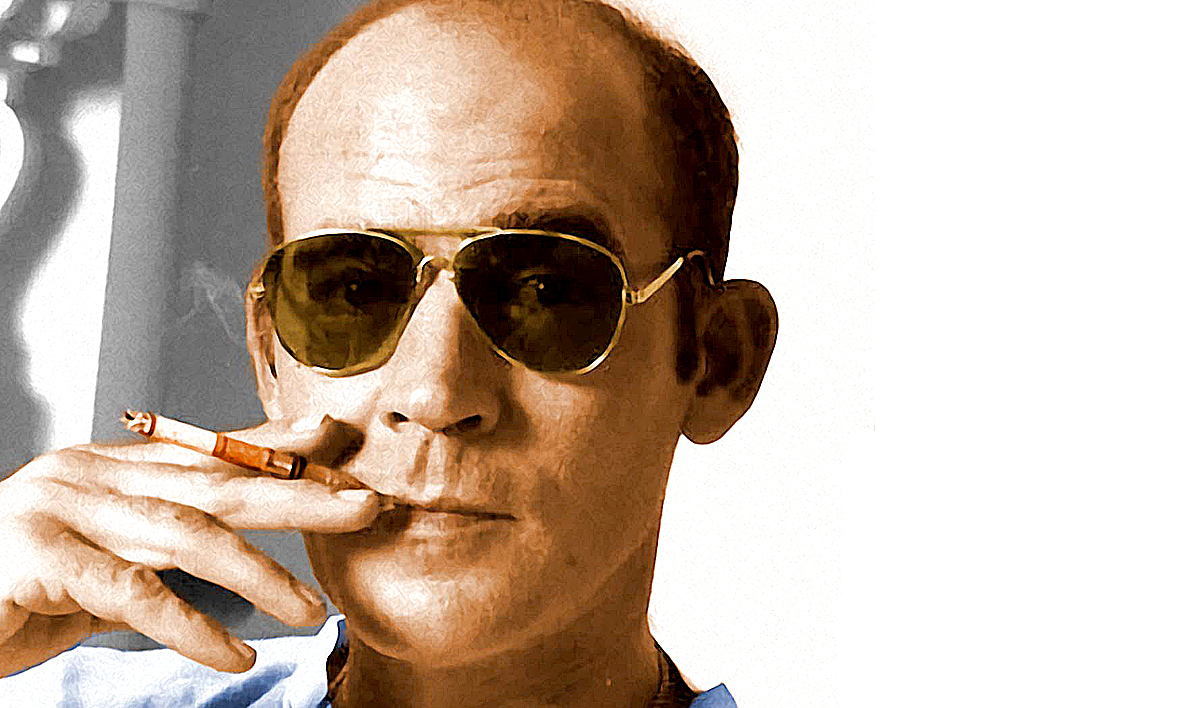 A Word Or Two From Hunter S. Thompson – 1975 – Past Daily Pop Chronicles
Hunter S. Thompson – interviewed by Harrison Salisbury – Behind The Lines – NET – April 16, 1975 – Gordon Skene Sound Collection –
Hunter S. Thompson – the man who gave us Gonzo Journalism and never looked back. A style of writing that's been adapted, mimicked and copied ever since Fear And Loathing In Las Vegas first appeared in serial form in Rolling Stone.
Thompson began as a Sports writer, and that makes perfect sense. Sports writing has a tendency toward the surreal. His journey began with a book he had written on The Hell's Angels in 1966, which was well received and given considerable praise, while he was still writing more or less conventional stories. But it was when he found himself covering the 1968 Democratic convention that his days as a conventional journalist were well behind him. He would turn to writing of institutions and people and corruption and the soft-underbelly of politics, to which he would become an activist and outspoken critic of everything from the late 60s counterculture to Nixon's re-election in 1972,
Here is an interview, conducted by Harrison Salisbury, himself a Pulitzer Prize winning journalist and correspondent for the New York Times. It was done in 1975, just around the time Thompson was working on a piece for Rolling Stone about the fall of South Vietnam (which would take place only days after this interview was aired). Unfortunately Rolling Stone, who had given him the assignment, had also pulled the plug on him at the last minute while he was in Saigon. The piece wouldn't appear in print for another ten years.
But what would Hunter S.Thompson think about our current state of affairs? He had a healthy disdain for Richard Nixon and a political system that put us in Vietnam. Since his suicide death in 2005, he missed a considerable amount of upheaval in our society. Since he was often praised for his gifted and crackling prose and his jaundiced view of those in power, one can only imagine he would be, at the least,  scathing in his view of things.
Here's a reminder and a few words from the Father of Gonzo Journalism himself from 1975.