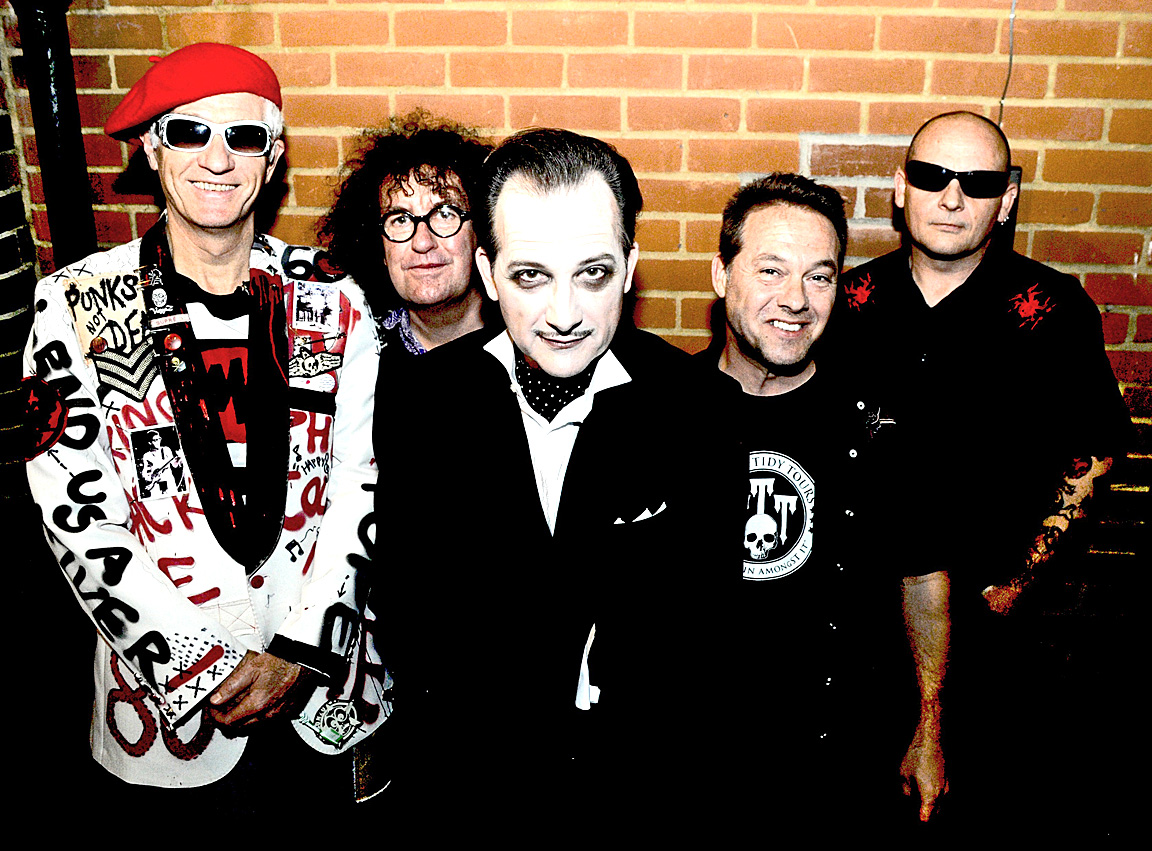 The Damned – Punk Christmas Party – 2017 – Past Daily Soundbooth
The Damned – Live At Steve Lamacq's Punk Christmas Party – Dec. 17, 2017 – BBC 6 Music –
The Damned to kick off the week. Recorded live at the BBC's Maida Vale Studios during Steve Lamacq's Punk Christmas party at BBC 6 Music, recorded yesterday (December 17). And a splendid time was guaranteed for all.
Without question, The Damned have been one of the cornerstones of Punk and have maintained that position lo, these 40 some years. With a few personnel changes over the years, the core of the band is intact, as is the energy and sheer velocity during all that time.
More than The Sex Pistols, The Damned were the ones who pioneered the frantic energy and made Punk a genre of considerable merit and social upheaval. My fondest memory is hearing their debut single New Rose for the first time in 1976 and being blown away by the sheer power that was crammed onto the grooves of that 45. Never heard anything like it.
And over the years, despite all the changes and genres that have come and gone, The Damned have kept the spirit very much alive and the fans have never left.
So it was only natural that they headline this BBC 6 Music special, from Steve Lamacq to remind everyone who got it started and who's keeping it going.
UK Fans need absolutely no prodding, but if you're on this side of the Atlantic, and just getting into what is going on as far as Radio throughout the world in concerned, BBC 6 Music is, hands down, the best advocate for contemporary, past and experimental Rock anywhere and is run by people who love it and know it backwards and forwards. You simply don't get this width and breadth of musical exposure in one place in any station in America – forget the commercial stations, the mainstream stations and even the Public Radio stations. 6Music is a treasure trove of new and pivotal music. They stream 24 hours a day – and I urge you to check it out, bookmark it and keep it on all day and all night.
That's just me. Enjoy The Damned while you're at it. And Ho-Ho-Ho!