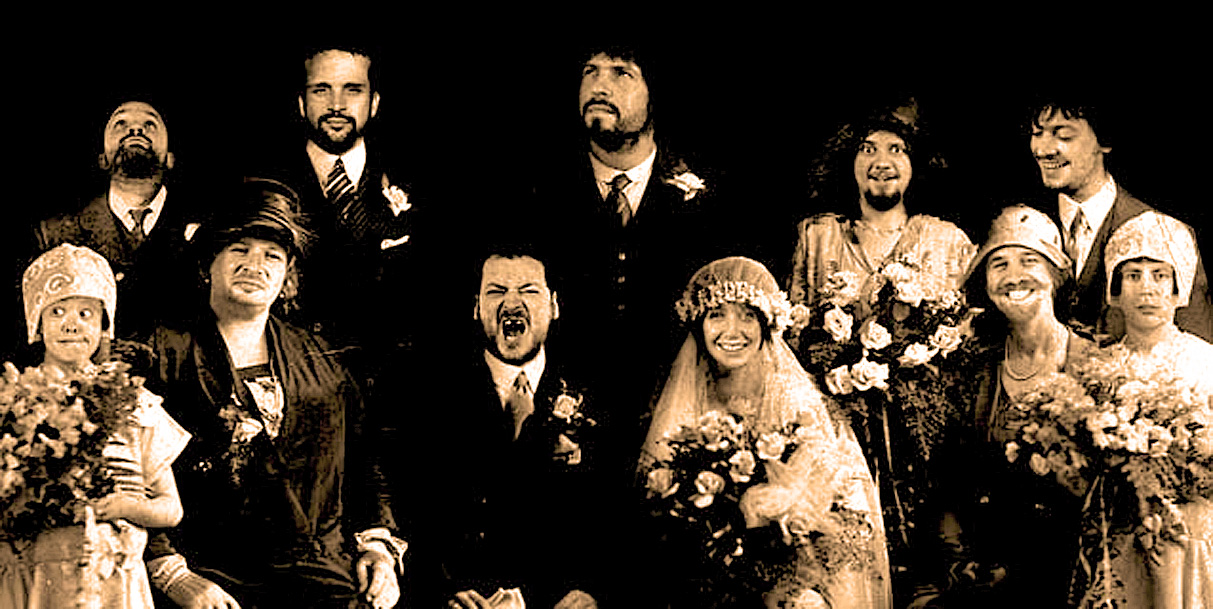 The Earlies In Session – 2009 – Past Daily Soundbooth: Christmas Edition
The Earlies – In session at The BBC – Dec. 21, 2009 – BBC 6 Music –
The Earlies, getting us reasonably into the holiday season. Yes, believe it or not, there are 4 shopping days until Christmas, and despite an avalanche of Christmas Music coming out of every speaker, we've been suspiciously silent until now. Not that Past Daily has adopted a Scrooge attitude towards the holidays this year, they just took us by surprise.
You must admit, it's been a very strange year and one which has moved very fast, though not in the direction we have hoped from time to time.
Needless to say, this session by Anglo-American conglomerate The Earlies, puts the Christmas spirit back on track. From a session recorded on December 21, 2009, it's the holiday spirit as only The Earlies can pull off. And for that we're grateful.
Don't know about you, but the amount of traditional Christmas music is getting a little stale this year, although Bing Crosby will always be the go-to singer for the Holidays for this, or any other year.
The Earlies take a sort of New-Psych/New-Folk attitude towards the whole thing. Just enough off-key to make it believable, and just on-key enough to make it professional – The Earliess were a short-lived band at first, starting in 2004 and going on hiatus in 2009, they have recently heeded the call to get back together, and so the bad has resumed playing and recording since 2015.
An ep of new material came out in 2015 and the band have been gigging ever since. Although this Christmas presentation is a one-off for them, it still captures the iconoclastic spirit of the season as well as the group.
So, if you haven't heard of them, this should give you some idea, it also gives you an idea of what their take on Christmas music is. So I would suggest you crank this one up when everyone is standing around, staring at the Egg Nog.
Works wonders, I swear.