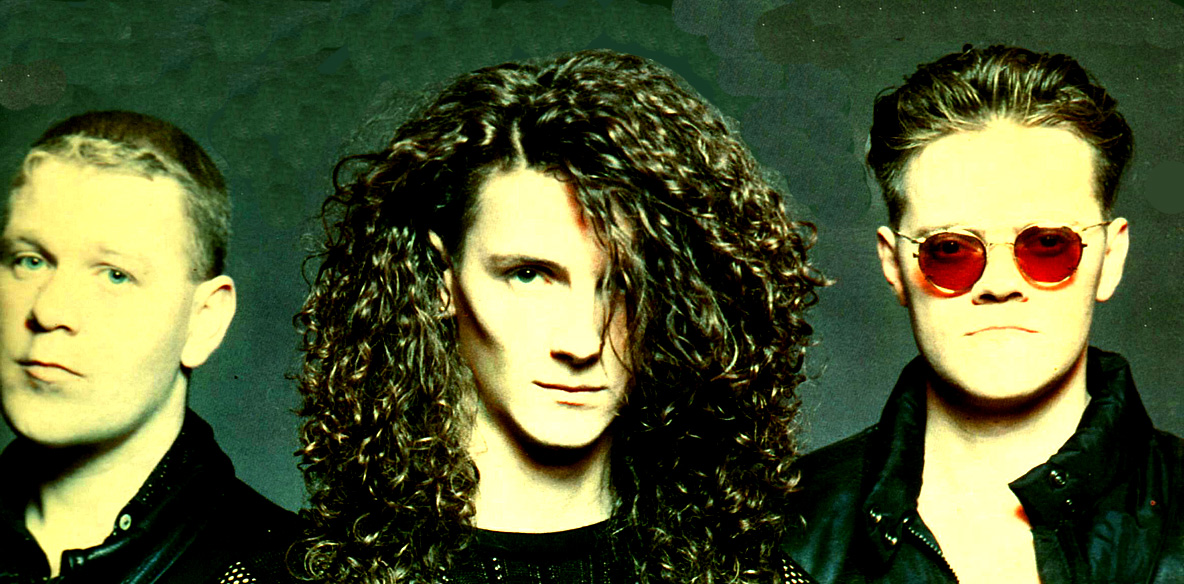 Bronski Beat In Concert – 1984 – Past Daily Soundbooth
Bronski Beat – in Concert – London, 1984 – BBC In Concert Series – BBC Radio 1 –
Bronski Beat. A band who have only recently reactivated (with Steve Bronski, the only original founding member) achieved a goodly amount of popularity in the 1980s – maybe not so much for their Techno leanings, but for their message.
One of the interesting aspects of music in Britain from the late 70s through the 1980s was the amount of Socio-Political messages many bands carried with them to the audience. It made full use of the concept that music is a powerful weapon and can be used to get a message across. And while many bands and artists during that period focused on issues of race, poverty and life during the Thatcher years, Bronski Beat became outspoken supporters of Gay issues and rights. The band, all admittedly Gay, achieved their first chart hit with Smalltown Boy, becoming something of an anthem within the Gay community and reaching Number 3 on the British charts.
This concert comes around the time Smalltown Boy was riding in the charts. It also came just ahead of their debut album, The Age Of Consent (released in October of that year) and would bed one of their biggest hits, reaching number 4 in the Uk and number 36 in the U.S. – and in keeping with their Socio-Political message, the title of the album, Age Of Consent refers to the age of consent for homosexual acts, which throughout most of Europe was 16, but it remained at 21 in the United Kingdom, having only been decriminalised in 1967; the wording of the legislation to decriminalise also included wording that placed restrictions such as making illegal the use of a hotel room for sex. Homosexuality was further stigmatised beyond the restrictions placed on homosexual individuals, and homophobia was a danger to gay individuals.
After the success of their debut album, lead singer Jimmy Sommerville left the band in 1985 to form The Communards as well as pursue a solo career. The band went through further changes over the years before dissolving in 1995. Bronski Beat reformed in 2016, with Steve Bronski, the only original member and have carried on touring and recording.
If you missed them the first time around, here is a sample of what they were doing while they were busy climbing the charts.