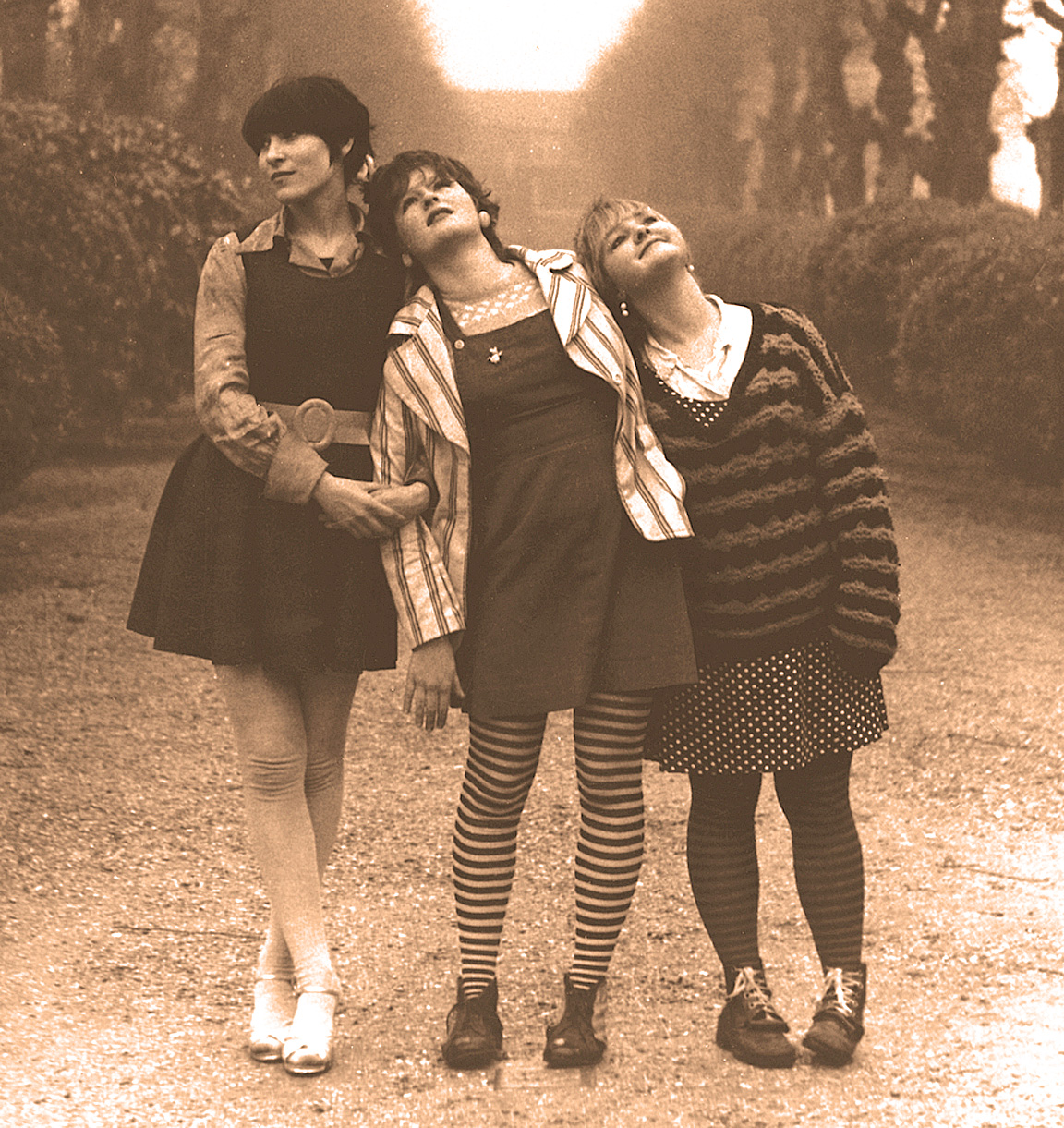 Dolly Mixture In Session – 1983 – Past Daily Soundbooth
Dolly Mixture – In session for Kid Jensen -October 27, 1983 – BBC Radio 1 –
Dolly Mixture tonight. American audiences may not know who this band is/was. UK audiences certainly will. Not considered commercially successful or together that long (1978-1984) they have been considered highly influential and were regarded as a few cuts above other bands gaining much more exposure and success during that period.
This is from their AllMusic page:
This pop threesome of Debsey Wykes (vocals, bass), Hester Smith (drums), and Rachel Bor (guitar) formed a sharp contrast against the ruling post-punk and angst building up in London around 1979 with bands like Gang of Four being heralded in the popular press as the big things.

Originally, Dolly Mixture was a joke, put together by three friends pretending they were in a band together. In February 1978, they were offered a show and decided they had better begin learning to play instruments. Their love of glam, '60s pop melody and the Undertones combined for a breed of infectious pop, self-proclaimed as post-punk, that would go on to influence the entire genre of indie pop. A&R executives at Chrysalis picked up the hype around the band and quickly attempted to turn them into a "girl group" with a cover of Betty Everett's song "Baby, It's You." The track failed and the group began to record with Paul Weller's new label Respond. The resulting single, "Been Teen," was produced by Captain Sensible and Paul Gray of the Damned. The second single, "Everything and More" caught the band at their best — breezy yet sassy and smart.

Off this momentum, the band played shows across England, recorded a session with John Peel, and appeared on Top of the Pops as backup to Captain Sensible on the songs "Happy Talk," "Wot!," and "Glad It's All Over." This exposure was viewed with mixed emotions by the band, who were suddenly recognized more for their backing musicianship than for their own work.

In 1983, they released the "Remember This" single on their own label, Dead Good Dollys Platters, which had an strange B-side with fragmented voices, Wykes on piano and Bor on strings, a combo that threw off their more traditional pop-loving audience. This sound would continue on the 1984 The Fireside EP on Cordelia.

Their full-length album was a collection of demos — both originals and covers — and was released on Dead Good Dollys Platters in 1984, shortly before the band broke up. The double LP was packaged in the Beatles' White Album sleeve and was autographed and numbered. Significant tracks include Mott the Hoople's "Foxy Foxy" and the Velvet Underground's "Femme Fatale," as well as originals such as "Dead Rainbow," which was a tribute to glam rock singer Gary Glitter.

After Dolly Mixture, Wykes and Smith formed Coming Up Roses, a pop-dance group that existed until November of 1986. Smith then retired from music and Wykes began Birdie with collaborator Paul Kelly of Saint Etienne. Bor played with the band Fruit Machine until 1999.
This is, I believe their second session at the BBC. The first one was for Peel in 1979, while this one was for Kid Jensen. I don't know if there are others between the Peel session and this one, or if there were only two.
In any case, a band not to miss and another band to wonder what happened.