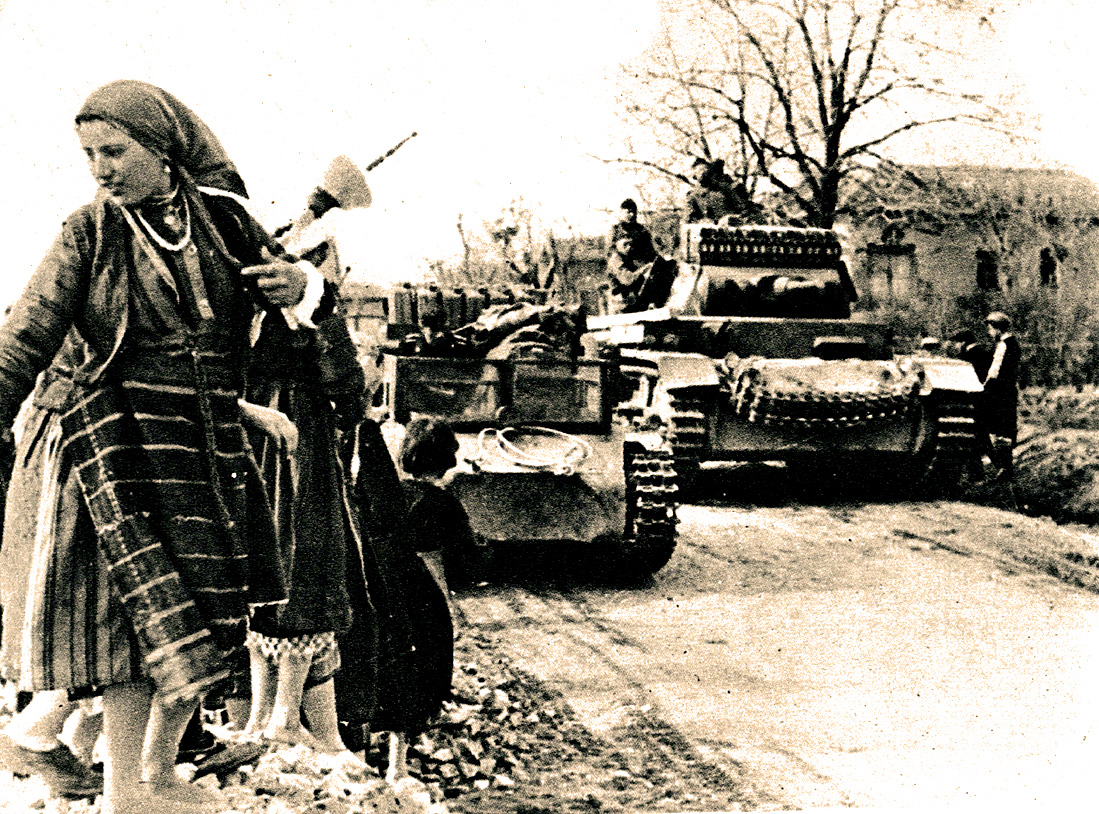 March 23, 1941 – View From The Balkans – Betrayals And Sleights-Of-Hand
March 23, 1941 -News Of The World: Sunday Edition – NBC Blue Network – Gordon Skene Sound Collection –
March 23, 1941 – An ominous day if you lived in the Balkans. Today was the day Demonstrations took over towns and cities all across Yugoslavia, protesting what was looking very much like a sell-out to Axis powers of the Balkan region and a last ditch effort to seal the deal with Germany before Civi War broke out.
The threat of bloody Civil War in the biggest Balkan country became imminent as thousands of people marched in towns throughout the region demanding Yugoslavia stay out of the Axis camp. Yugoslavia's army of 1 million was being mobilized to put down any civil war which broke out, while Police joined civilian crowds in Montenegro, who were also protesting the move. In Banjaluka a crowd of several thousand listened to an address by a Former Agriculture minister who had resigned his post earlier.
Despite the protests, the Yugoslav government was going ahead with its plan to sign up with the Axis in the next day or two, after being advised from Ankara, Turkey that Yugoslavia could expect no Turkish support from any German attack. And while that was going on German troops were massed in Bulgaria, near Yugoslavia's eastern frontier, Prime Minister Dragiša Cvetković was summoned to the Palace for the second time that day, to confer with Prince Paul. He personally handed the prince the commissions, appointing new cabinet ministers to replace the three officials who resigned in protest against treaty ties with the Axis alliance earlier.
And while the news was being broadcast, a bulletin came in reporting a bomb had been tossed by members of a Yugoslavian pro-Fascist organization partially destroying a monument to King Peter I. It was considered to be the first act of civil war in that country.
And there were many such news stories for this March 23, 1941 as reported by The Blue Network's Sunday Evening roundup.