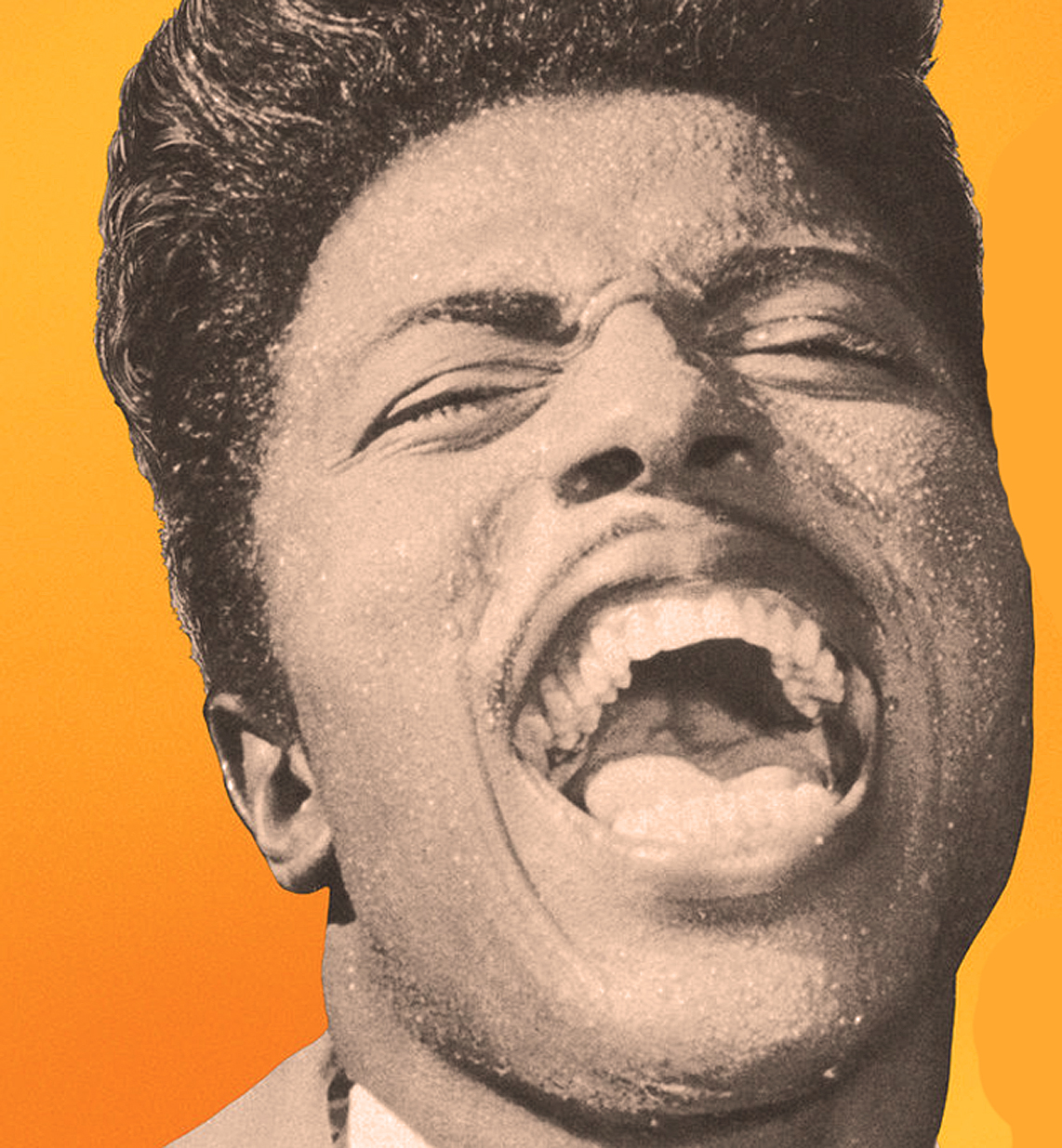 Little Richard Talks About Little Richard – KRTH-FM – 1986 – Past Daily Pop Chronicles
Little Richard – Interviewed on KRTH-101-FM Los Angeles – June 18,1986 – Gordon Skene Sound Collection –
Editors Note: I originally ran this 1986 interview in 2018. With the sad news of Richard's passing earlier today, it's now offered as a tribute to one of the true originals and one of the true pioneers of Rock n' Roll. G.S.
When you start diving into the history of Rock; those people and situations that changed and shaped the course of popular music during the 2nd half of the 20th century, the name Little Richard figures prominently as one of the most influential and pivotal forces in what became modern rock n' roll.
Hard to imagine that Richard Penniman (Little Richard) came on the scene over 60 years ago. But not so difficult to imagine the climate popular music was in at the time. Although everyone has practically forgotten what pop music was actually like before the wave broke, the fact of the matter was, it changed the playing field, it changed everything all the way down to the way things were recorded.
To say Little Richard came out of nowhere is inaccurate at best. Richard was an evolution – the end result of a sound and genre that developed over many years, that took its cue from a lot of different places. But it was Richard (and Fats Domino and Ray Charles, Sam Cooke, BB King, and the list goes endlessly on) who took the form and shook it down to its core – taking it out of its segregated confines and brought it to the world. In short, Little Richard helped free everything up – took it out of the realm of the genteel and put it in the realm of the raw.
But the further we get away from that epicenter, the more hazy the history becomes. Although, to be sure, Little Richard is never going to be forgotten – the initial and overwhelming impact has faded over the years. Because our frames of reference have changed -the music which makes an impression on us is usually the music we first listened to around 12 or 13. And truths to tell, most people who remember hearing Little Richard for the first time, or buying their first Little Richard record are well into their 70s and early 80s. But the essence and the energy, captured on those grooves, hasn't changed – not one bit. Keep A Knockin' is still as vibrant and urgent a piece of sexual energy as it ever was. And being reminded that it's an integral part of our musical history is essential, especially if we're going to use frames of reference as our stepping off places in making new statements and forming new genres.
And as a reminder of just who Little Richard is, and what his contributions are, here is an interview done at Los Angeles Oldies FM station KRTH-101 on June 18, 1986, a few days shy of getting his star on the Hollywood Walk Of Fame.
Have a listen – and grab and his first album on Specialty – or better yet, grab the boxset and dive in.