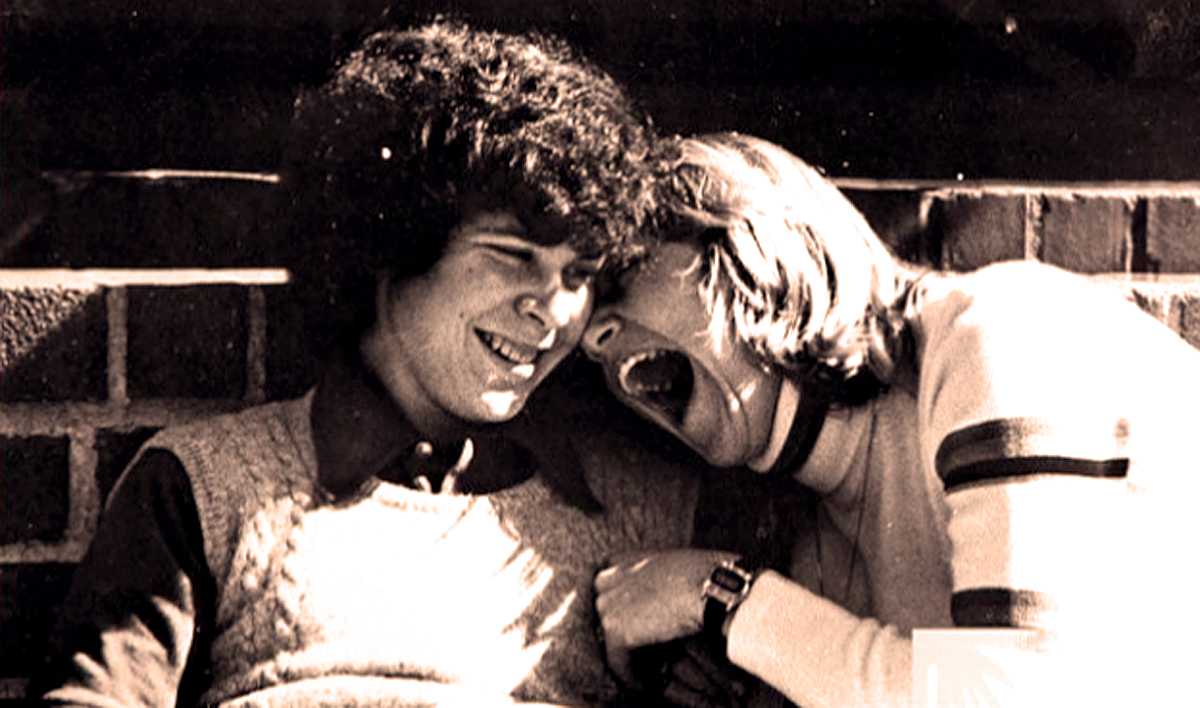 You're A Teenager – You Live In L.A. – It's 1978 – It's The Weekend – You Have Plans . . . Or Maybe Not
KROQ – Frazier Smith – September 16, 1978 – Gordon Skene Sound Collection –
The Weekend. That stretch from Friday night to Saturday night where everything looks possible, at least on paper or in your daydreams. Being smack in the middle of your Senior year in High School, you can't miss out on anything – you are God's own sponge, and it's up to you to soak up everything you can before life gets boring. You are hot on the trail of lasting memories – the ones you can fall back on when you're 30 and sitting in an office someplace. And that stretch between Friday night and Saturday night you've got it all planned; right down to the case of Budweiser you have stashed under your bed. It's party time – it's also crossed-fingers time.
There you are – raging hormones – you can't help it – you're human – you're 17. The girls in your class are out of your league – they are already going after College guys – that leaves you with 10th graders and a few 11th graders. You've invested heavily in this stretch of potential magic. You spent all your money this month shopping at London Britches and Zeidler & Zeidler. You even had to go into Hollywood to get your Platform shoes – the White patent leather ones with acrylic heels and tiny plastic goldfish swimming around – that set you back a few Rupees. But it's worth it if it means you are going to get laid – and this weekend you look put together so that no woman in her right mind could possibly resist you.
Except . . .spending all your time and money on threads has left you a little bankrupt in the moves department. You still say dumb things and do dumb things, and even your friends notice; they've overheard you. You don't know how to meet women, you still haven't figured out what to say – you have no concept of signals. All you know is; whatever you've got going on isn't working and it must be their fault. You run 20 laps a day. You can bench-press 230 pounds.
But maybe this weekend it will be different – or maybe the next – or the next.
And to compliment that typical weekend night in 1978 – 40 minutes worth of Frazier Smith on KROQ from September 16, 1978 – what life in L.A. was sounding like 40 years ago.
The music is nostalgic, the human parts of growing up; timeless and forever and over and over.