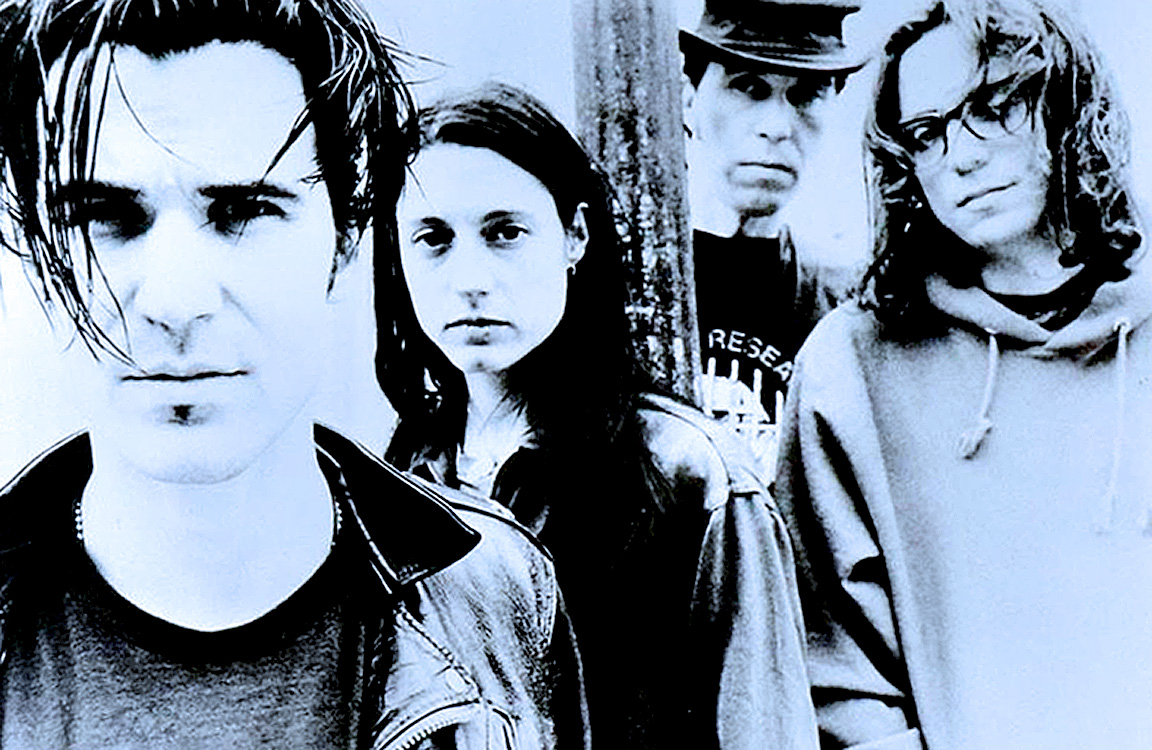 Madder Rose In Session – 1993 – Past Daily Soundbooth
Madder Rose – in session for John Peel – July 4, 1993 – BBC Radio 1 –
Madder Rose for a Thursday Night. One of my favorite examples of the American Indie genre of the 1990s, Madder Rose probably was better known in Europe than they were in the U.S., although I'm sure there are many who would dispute that, and they were highly acclaimed by some American press. I found myself hearing more about them in the British Music Press than over here at the time. The 90s were a watershed year for bands, and Indie was well established overseas; not so much here, aside from College FM Radio. I don't remember ever hearing a Madder Rose cut on mainstream FM. In their (comparatively) short career (1991-1999) they issued four albums and three eps, along with 1 single. But in that time they were highly influential in the burgeoning Indie scene in the U.S. – and many bands of recent vintage cite them as one of the key influences in what they are currently doing.
Madder Rose was formed in 1991 in a Greenwich Village apartment, after Billy Coté, the band's songwriter, was informed by a mutual friend that a woman named Mary Lorson was looking for a project. They released their debut album, Bring it Down, in 1993 on Atlantic Records' quasi-independent label Seed Records, followed by the Swim EP later that year on the same label. Originally Atlantic had asked to sign them, but Lorson turned them down. In an interview with The Miscellany News, she said she did so because she was "just too intimidated." The band's ascent to relative fame was secured when they landed a main stage appearance at the 1993 Reading Festival, and by the critical acclaim Bring it Down received shortly after its release, including reviews in the Chicago Tribune and being ranked as one of the top 10 albums of the year by the College Media Journal. Panic On was released on Atlantic Records in 1994.
Their music has been described as suggesting druggy languor, which inspired the British music press to trumpet Madder Rose as the second coming of the Velvet Underground.A 1994 review in Rolling Stone characterized their sound as an "alloy" of grunge and "the buttercup sighs of The Cranberries". Their sound progressed from indie pop rock, not unlike peers Velocity Girl, Lush, Helium and Juliana Hatfield, to shoegaze and trip-hop.
Madder Rose members included Billy Coté (guitar), Mary Lorson (vocals, guitar), Matt Verta-Ray (bass, vocals), Rick Kubic aka Johnny Kick (drums, vocals) and Chris Giammalvo (bass).
After the breakup, Lorson founded the alt-folk outfit Saint Low, which featured Coté on guitar and production duties, releasing its eponymous debut in 2000. This was followed, under the name Mary Larson & Saint Low, by "Tricks For Dawn" (2002) and "Realistic" (2006). 2011 saw the release of "Burn Baby Burn" under the name Mary B. Lorson & The Soubrettes.
Coté released an album ("Amateur Soul Surgery", 2000) and 2 twelve inch singles as The Jazz Cannon with vocalist Don Greene, which also feature vocal contributions from Lorson. Coté subsequently released an album with vocalist/songwriter Uniit Carruyo under the name "Glen The Owl" (also featuring vocal contributions from Lorson) which, like the early Madder Rose releases, featured sleeve art by Coté.
Coté and Lorson together released a largely instrumental album "Piano Creeps" under their own names on Cooking Vinyl in 2003. Coté, Lorson and multi-instrumentalist Kathy Zeigler then released an album as The Piano Creeps in 2008, called "Future Blues (For Me and You)", on The Kora Records.
Currently, Madder Rose founder Billy Coté works occasionally with Johnny Dowd. He has guested on guitar on each of Dowd's last two records. Together they have contributed the song "Bound For Hell" to a Love and Rockets' tribute album, New Tales to Tell, and another, "Constant Waiting", to We Are Only Riders, a Jeffrey Lee Pierce tribute collection. Billy Coté has also featured on moog and guitars with Evi Vine on her second album, due out in late 2013.
This is the first of two sessions the band did for John Peel. Crank it up and you'll know why the 90s were better than you first thought.