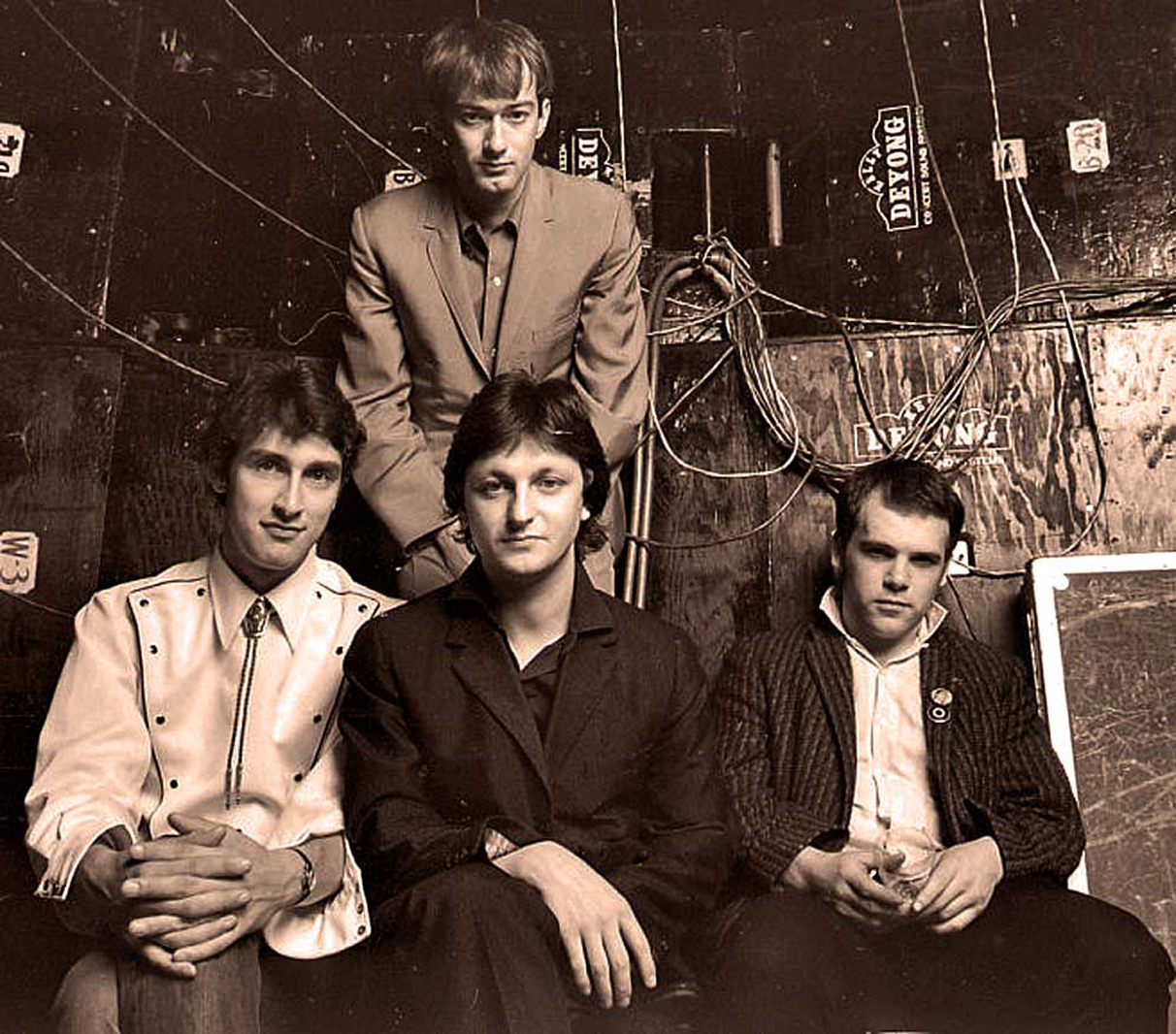 Gang Of Four – In Session – 1979 – Past Daily Soundbooth
Gang of Four – in session for John Peel – Recorded January 9, 1979 – Broadcast January 18, 1979 – BBC Radio 1 –
Gang of Four for a Thursday Night/Friday morning. In session for John Peel – recorded January 9, 1979 and broadcast on January 18 and re-broadcast on February 6, 1979.
Gang of Four's music brought together an eclectic array of influences, ranging from the neo-Marxist Frankfurt School of social criticism to the increasingly clear trans-Atlantic punk consensus.[citation needed] Gang of Four was named by a member of the Mekons while driving around with Gill and King when he came upon a newspaper article on the intra-Party coup against China's "Gang of Four".
The Gang's debut single, "Damaged Goods" backed with "(Love Like) Anthrax" and "Armalite Rifle", was recorded in June 1978 and released on 10 December 1978, on Edinburgh's Fast Product label. It was produced by the Gang of Four and Bob Last and Tim Inman. It was a Number 1 indie chart hit and John Peel radio show favorite. This led to two Peel radio sessions, which, with their incendiary live performances, propelled the band to international attention and sold-out shows across Europe and North America. They were then signed by EMI records. The group's debut single with this label, "At Home He's a Tourist", charted in 1979. Invited to appear on top rated BBC music program Top of the Pops, the band walked off the show when the BBC told them to sing "rubbish" in the place of the original lyric "rubbers", as the original line was considered too risqué. The single was then banned by BBC Radio and TV, which lost the band support at EMI, who began to push another band, Duran Duran, instead.[8] King's lyrics were always controversial and a later single, "I Love a Man in a Uniform", was banned by the BBC during the Falklands War in 1982.
And in case you missed it – this is their first session for John Peel.
Crank it up.