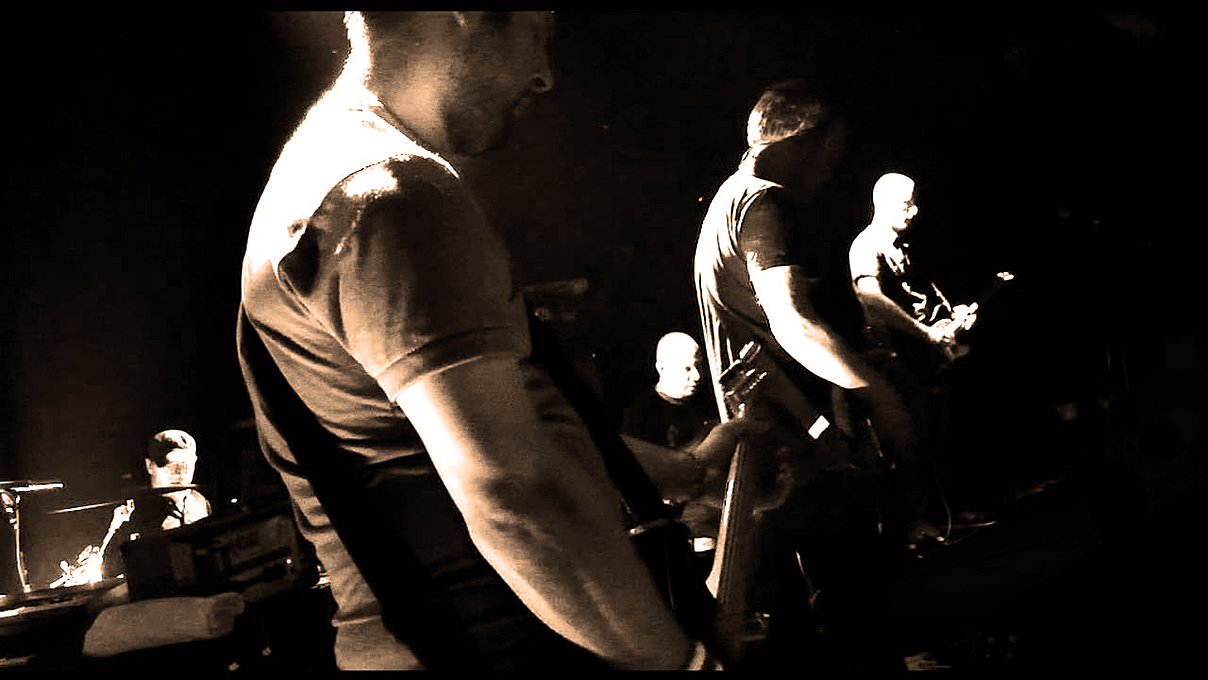 Mogwai – In Concert At Primavera Sound, Barcelona – 2018 – Past Daily Backstage Weekend
Mogwai – In Concert at Primavera Sound, Barcelona – June 1, 2018 – Radio Nacional España 3 –
Mogwai in concert from last year's Primavera Sound Festival in Barcelona, recorded on June 1, 2018 by the legendary Radio Nacional España, who had presided over the festivities and broadcast them live for years now. Last year was no different, and they captured some memorable performances.
In case you weren't aware, Mogwai is wandering in the direction of being with us almost 25 years. 25 years, and still considered one of the most vital and influential bands of the last 30+ years.
Stuart Braithwaite and Dominic Aitchison met in April 1991, and four years later formed Mogwai with old schoolfriend Martin Bulloch. The band are named after the creatures from the film Gremlins, although guitarist Stuart Braithwaite comments that "it has no significant meaning and we always intended on getting a better one, but like a lot of other things we never got round to it." 'Mogwai' means "evil spirit" or "devil" in Cantonese (Chinese: 魔鬼; Jyutping: mo¹gwai²; IPA: mɔː⁵⁵ kʷɐi̯³⁵). The band debuted in February 1996 with the "Tuner"/"Lower" single and by the end of the year they received 'single of the week' from NME for "Summer", a feat repeated early in 1997 with "New Paths to Helicon". After playing a few shows the band expanded with the introduction of John Cummings on guitar, and Teenage Fanclub drummer Brendan O'Hare joined while they recorded their début album Mogwai Young Team.
The band's influences include Fugazi, MC5, My Bloody Valentine, Sonic Youth, Pixies, The Cure and post-rock pioneers Slint. Mogwai's style has easily identifiable connections to genres such as shoegaze, math rock, and art rock. Début album Mogwai Young Team was described as "stunningly dynamic…[shifting] seamlessly from tranquil, bleakly beautiful soundscapes to brain scrambling white noise and sledgehammer riffing". Douglas Wolk, writing for SPIN in 1999 said of the band: "Their compositions have gotten increasingly drawn-out and austere over time, sometimes barely more than a single arpeggiated chord or two evolving for ten minutes or more, whisperingly brutal in a way that recalls Slint more than any other band". Barry Burns once stated in an interview that he and the rest of the band do not like the categorisation of post-rock because he believes it over-analyses everything.
Braithwaite has commented on the absence of lyrics in most of Mogwai's music, saying:
I think most people are not used to having no lyrics to focus on. Lyrics are a real comfort to some people. I guess they like to sing along and when they can't do that with us they can get a bit upset.
— Stuart Braithwaite, The Express
With all that in mind, hit the play button and chill.