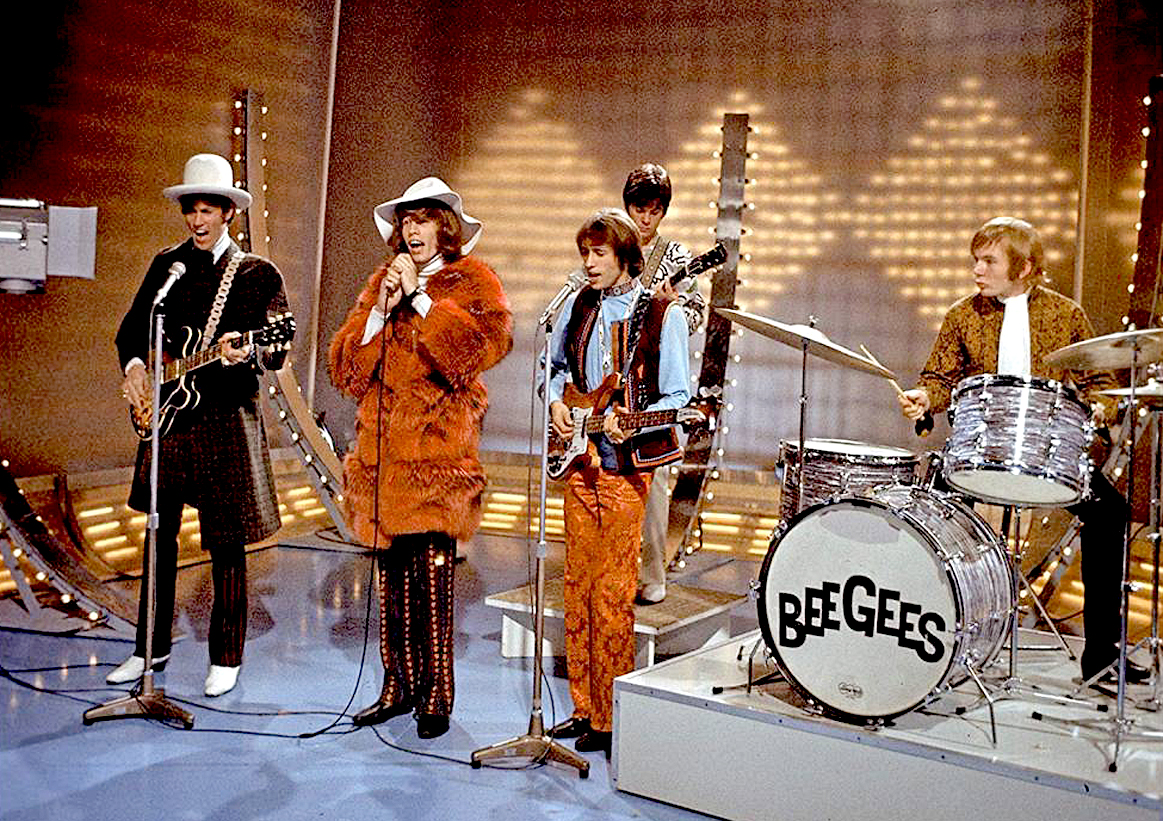 The Bee Gees – In Session From Stockholm 1967 – Past Daily Soundbooth
The Bee Gees – In Session for Sveriges Radio – July 21, 1967 – Sveriges Radio, Stockholm –
The Bee Gees to end the week. In a session recorded for Swedish radio on July 21, 1967.
If all you know about the Bee Gees begins with Saturday Night Fever and proceeds from there, this session will seem shocking to you. Those of us who remember the Bee Gees during this early period; the melodic, slightly psychedelic, fully capable tunesmiths who wrote a massive number of songs covered by an equally massive number of artists in the mid-1960s, were a state of bewilderment when The Bee Gees went Disco in the 1970s. For them, it was a brilliant career move – they became legends and icons and there was no looking back.
The problem was, much of their early music, which was hugely popular at the time, immediately took back seat to this new and highly polished reinvention. And has gone mostly overlooked, some 50 years after they made their initial splash. That's too bad.
I suppose it speaks to the versatility of the Brothers Gibb to make such a radical transition from one genre to another, and to succeed on an even greater scale than they had initially. Still, their early material is definitely worth a look-listen-see. There's some gems tucked in there. Some of them were hits, some were not – some were head-scratchers (I will never quite understand the geographic implications of Massachusetts, for example – being considered "way down", implying the song may have been written somewhere around the Arctic Circle). And although they were not on my go-to list of bands I listened to every day, I still had a goodly amount of respect for their endeavors.
But if you've never heard this earlier incarnation of The Bee Gees, I would urge you to hit the play button and give a listen – you will a band you may not recognize, but with voices you do. Thanks to the efforts of Sveriges Radio in Stockholm, this session has been preserved and is in excellent sonic shape.
So there's no excuse for you not the give a listen, even for a minute. So go ahead – hit the button.