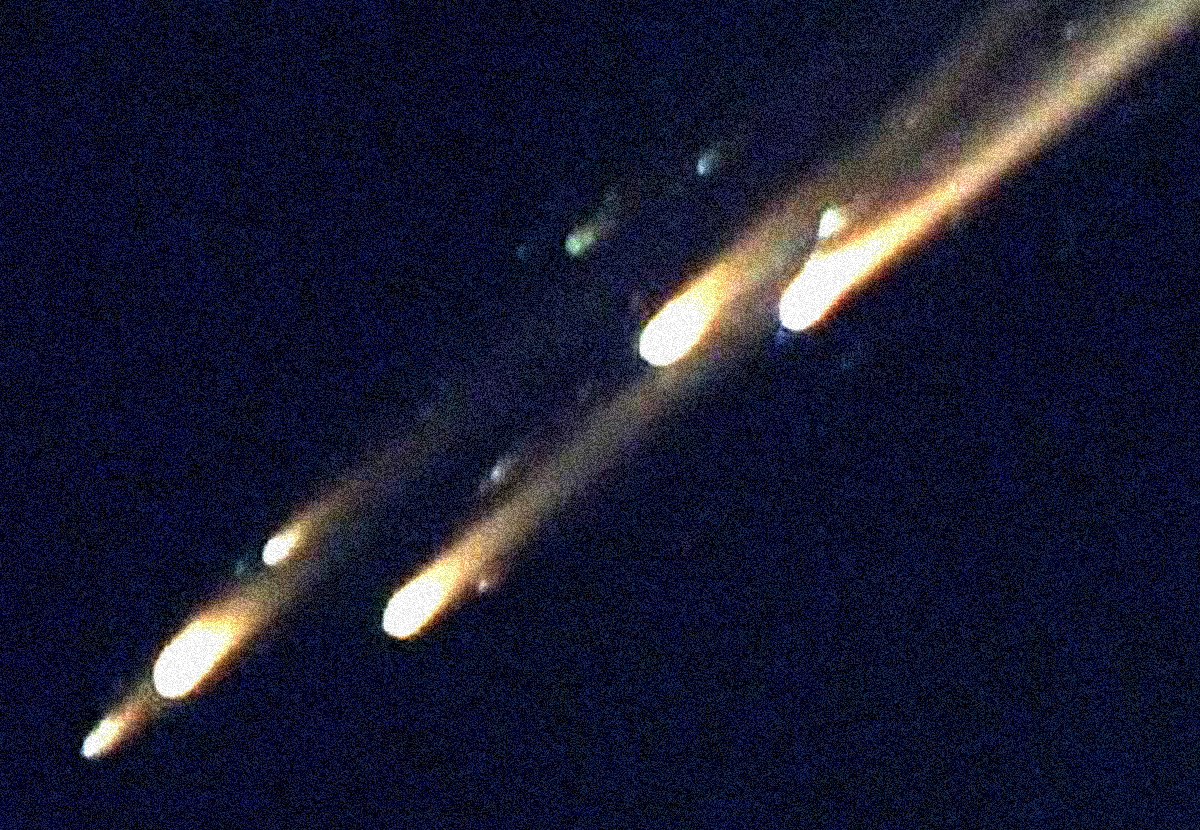 July 10, 1979 – The End Of Skylab – Questions Over DC-10s – Carter's Domestic Summit Conference
| | |
| --- | --- |
| | [laterpay_premium_download target_post_id="45331″ heading_text="Download For $1.99:" description_text="July 10, 1979 – The World Tonight – CBS Radio – Gordon Skene Sound Collection" content_type="link"] |
July 10, 1979 – Skylab was getting ready for reentry. Not exactly sure where or when, but it was predicted to happen soon. The latest word from Space Officials, as of news time, was that Asia and most of Europe went out of the picture as trackers furthered the possibilities for Skylab's return to Earth and determined that the most thickly settled parts of the planet were no longer in danger of bing inundated by burning space debris. That left Australia, North and South America and Africa as possibilities for a hit. Time of reentry was expected to be between 8 in the morning and 4 in the afternoon Eastern time, with the greatest likelihood about mid-day. If Skylab did come down during that period considered most likely, it may break up over the South Atlantic, its pieces falling harmlessly in the ocean. But the trackers made no guarantees, saying there was a possibility Skylab could hit the atmosphere and skip, like a flat stone across a pond. Now it was all about the waiting.
Meanwhile, the controversy over the infamous DC-10's was continuing. Even thought legal restrictions regarding the resumption of DC-10 flights were lifted, the FAA delayed certifying the jets for flight after the discovery of additional cracks in engine mounts. With the lift on the restrictions, the FAA got a two-day window to appeal the judge's ruling or decided on its own to return the DC-10's to service.
And there was more talk about Energy and the economy at Camp David, as President Carter continued his so-called "Domestic Summit Conference". White House Spokesman Jody Powell came down from Camp David to deny in strong terms, those reports claiming President Carter was considering removing price controls on gasoline. Powell said the price of such de-controls would mean gasoline would rise from its present levels to as high as $1.50 a gallon or more and would seriously add to the nations inflation problems. The argument, Powell declared emphatically, was settled days earlier. Powell did report a meeting between Carter and a group consisting of Economists, Business and Union leaders. Powell claimed there was a "surprising degree of consensus, given the diversity of the group on the current economic situation.
And that's a small slice of what went on, this July 10, 1976 as reported by Douglas Edwards and The World Tonight from CBS Radio.