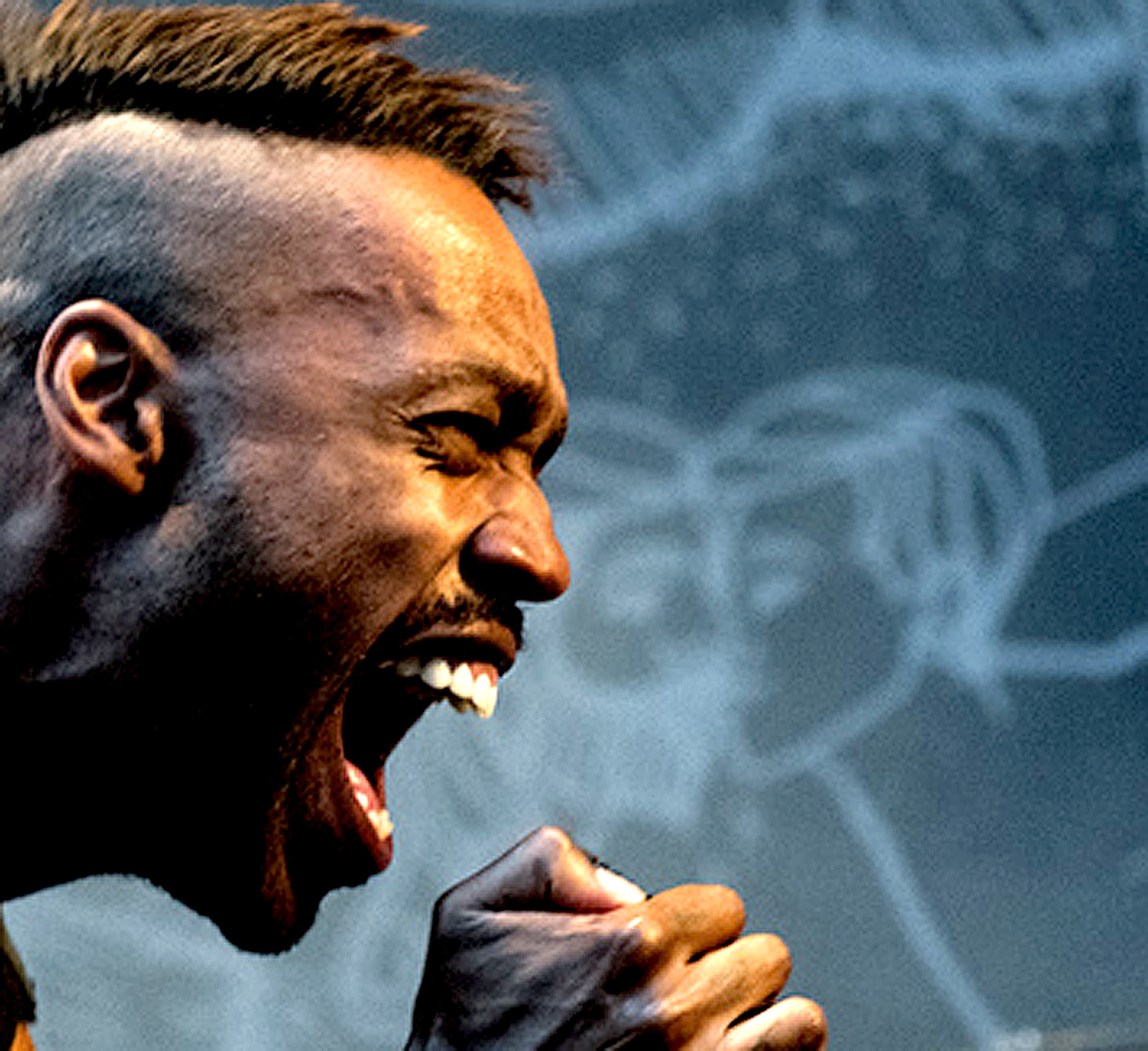 Mat Bastard – Live In Paris – 2019 – Past Daily Soundbooth: Rock Without Borders Edition
Mat Bastard – live at Trianon, Paris – May 2019 – RTL2 –
Mat Bastard, recorded live at Trianon in Paris around May of this year. If the name Mat Bastard doesn't ring any bells, perhaps Skip The Use will. That was the band Mat Bastard was in which went through a breakup a few years back and which launched his solo career.
To get you up to speed (via his webpage at Universal Music France) an article written by Philippe Manœuvre for his 2017 solo debut release Loov:
"Mat Bastard? "
We find the boy seated in a Parisian cafe, in front of a plate of fries … It is four o'clock. Mat arrives from Brittany where he played yesterday. Immediately, the discussion rolls on Skip The Use. Mat confirms that the group no longer exists and no one is contemplating any reformation. His former partners are now playing under another name. So you have to tell everything. Because it happened … a lot of things.
In summary, Mat Bastard discovered the United States of America. One morning, Mat arrived in Los Angeles with a companion, two girls and four suitcases. And he undertook to rebuild everything.
Expat life, bi-continental career, he tells you that with a radiant smile, devouring his fries. And can I have some ketchup please? Mat Bastard is a singer of consummate kindness, and yet he is a survivor of surf-metal-punk.
– At the age of 14, he says, I sent to the Dour festival a tape of NOFX which I had torn off the label to write on the name of my group, Carving. The programmers listened to the tape, found it a lot (…) and we found ourselves programmed in Dour, between Mass Hysteria and Propain! Big trickery, rock'n'roll scam, but Carving ensures.
With his band, Mat Bastard discovered life, punk and … popularity in his own high school at the same time. "Terminales had seen Carving at Dour, they thought it was great, suddenly I became instantly cool, thanks to punk rock".
Matt practices his punk with Carving from 1994 to 2007. The foundation of Skip The Use with another team of musicians takes place in 2008. Its dissolution in 2016. A band rarely lasts more than seven years. Ask the Beatles. What do you think he did? Mat reminded his old friends of Carving, Mike and Olive, from Lille with whom he makes music since 1994.
"I could have all the musicians of the earth, but the guys from Carving, it's my family … "
Mat Bastard also became his own producer, taking advantage of his move to LA, a business hub, to add strings to his bow. Working in his garage, then in the studio, Mat advance. Hump ​​with Australians, English, Germans. Little by little, he builds a network. Settles in Malibu. Finally build a small studio.
– I wanted to go back on stage with my old punk buddies. We are crazy. We have the same vision of rock'n'roll. We know why we make music, and it is to convey messages ALSO. We are not in the entertainment industry. Yes, I had teachers. I was raised by Clash, Ramones, NoFX, Bad Brains, Rancid. I like the Bérus, Front 242. The music is great, but it is also a vector for passing messages and emotions. Or to encourage people to take a stand. "
That gives you a little idea what you're about to listen to (once you hit the Play button)
Suggest you crank this one up, loud.