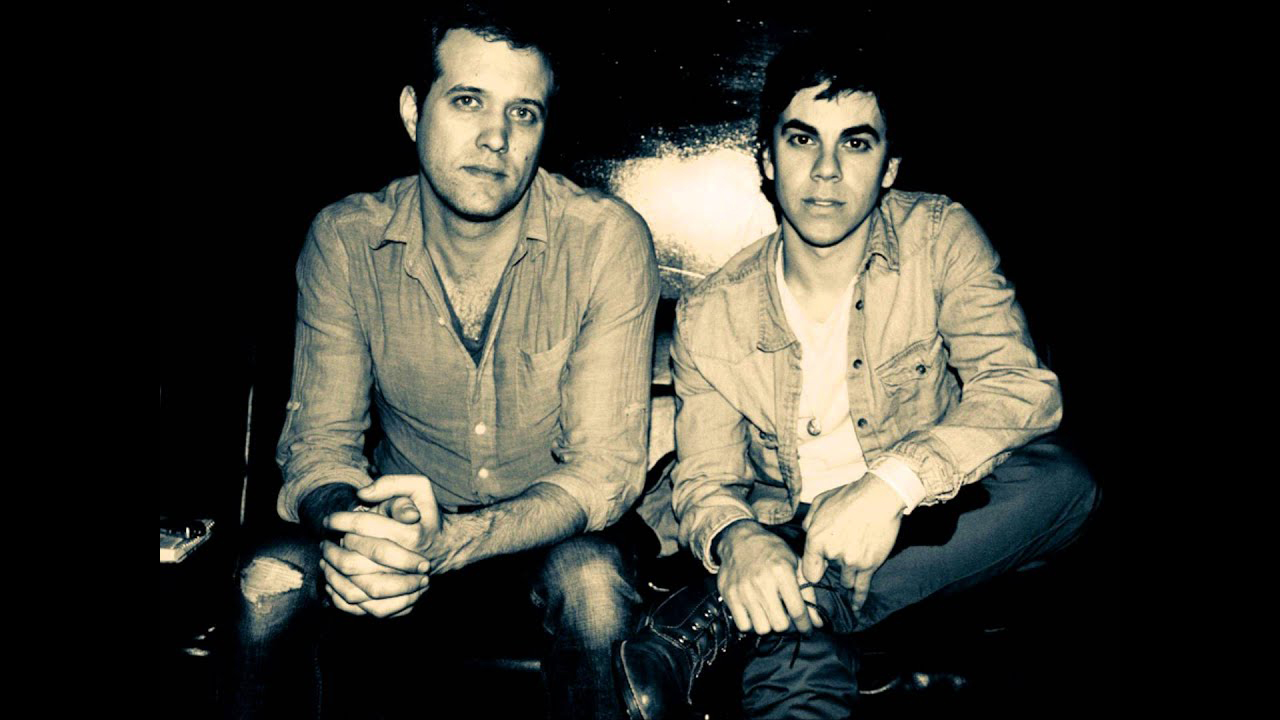 Electric Guest – In Session – Polish Radio – 2013 – Past Daily Soundbooth
Electric Guest – In session for Polski Radio, Warsaw – February 2013 – Gordon Skene Sound Collection –
Local L.A. band Electric Guest, in session from Warsaw tonight. Recorded by Polski Radio in February of 2013.
Electric Guest is a Los Angeles-based band formed in 2011. The group comprises Asa Taccone and Matthew "Cornbread" Compton. Luke Top plays bass and Reese Richardson plays keyboards/guitar in the touring version of the band. On April 24, 2012, the band released their debut album, Mondo. Their second album, Plural, was released on February 17, 2017. Mondo is very much influenced on retro grooves from the '70s and '80s. As reviewed by Rolling Stone magazine, the sound of Mondo is a "Beck-ian journey into L.A. slacker soul, full of hooky neon jams that ponder fame's fraught highway and the emptiness of modern life."
Burton co-produced Electric Guest's debut album Mondo after a year of exchanging advice and music with Asa Taccone, who happened to be a friend's younger brother. Taccone then moved to Los Angeles by taking the room Burton was moving out of. Their relationship continued, and ultimately blossomed into their collaboration on Mondo. Besides the album and singles, there has also been a popular cover of Little Dragon's 'Ritual Union' which was done for the "Like a Version" sessions for Triple J in Australia. Nu:Logic also did a remix of "This Head I Hold" on UFK Drum&Bass.
Both men have been influenced by distinct genres. Compton has noted Melody of Certain Damaged Lemons and Vu de l'extérieur as favorites,[citation needed] and said he grew up mostly listening to indie artists. Taccone grew up on hip/hop and soul, citing Souls Of Mischief's 93 'til Infinity album, E-40, and Mac Dre as influences. The band is notable for its pop sound that features Motown sensibilities with Taccone's falsettos.
Matthew Compton has also appeared on other artist's records, including playing drums on the track 'Wes Come Back' from Rodes Rollins' debut EP Young Adult (2017) and 'Mystery Man' (2018).
They were featured as one of twelve on MTV's list of Artists to Watch in 2012 as well as NME's Radar Band of the Week in February 2013. The Guardian said the band "specialise in soulful, funked-up pop so insidiously catchy you suspect it was designed as a homage to – even a pastiche of – the originators of the form."
Okay – now you know. Hit the Play Button and jump in.