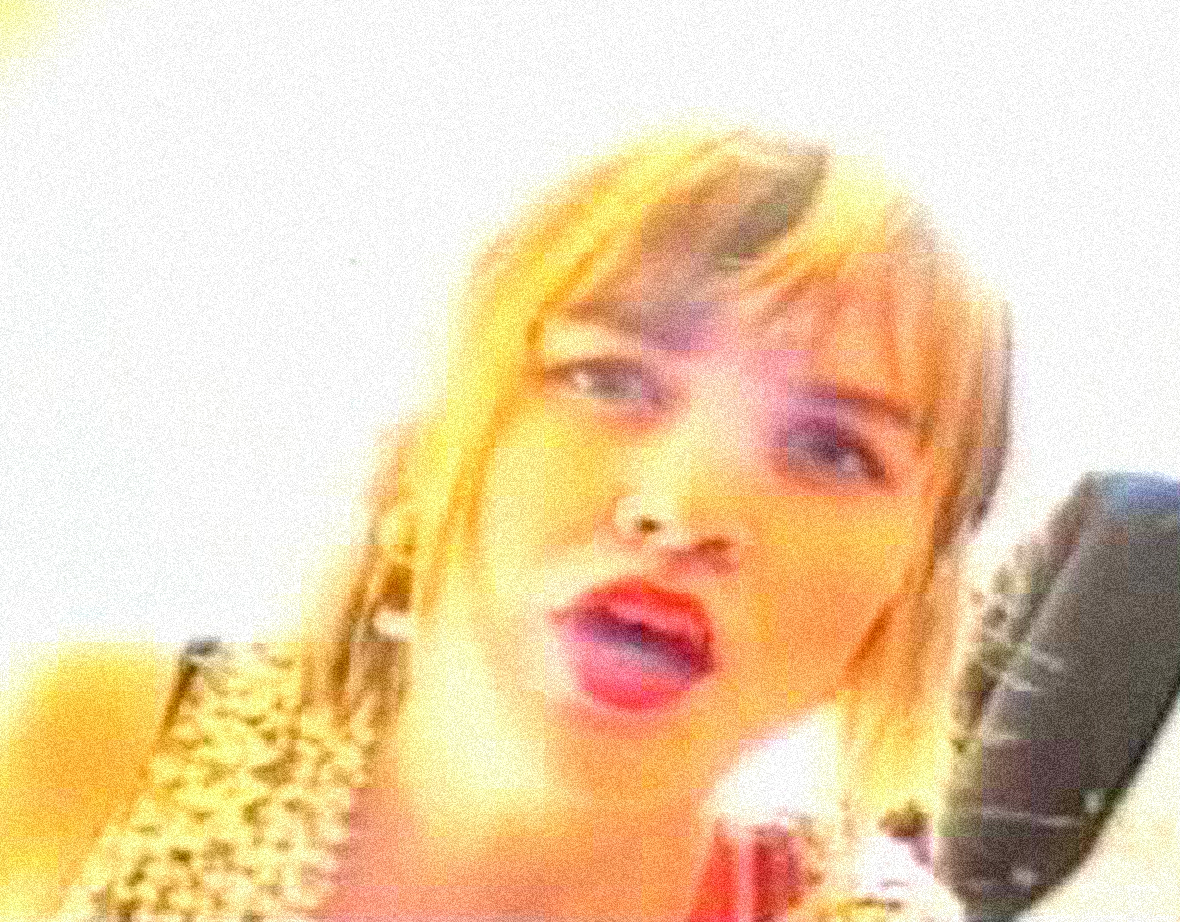 Flinch In Session – 1994 – Past Daily Soundbooth
Flinch – in session for John Peel – Recorded October 16, 1994 – BBC Radio 1 –
Flinch to end the week. Somewhat short-lived and ultimately a stopping off place for lead singer Grog, before heading off to form the highly acclaimed Feline.
Formed in Camberwell, south London, England, at the close of 1993 by Grog (vocals), Paul (guitar, ex-Screeming Custard) and Dominic (drums, ex-Cardiacs), Flinch had released two independent singles before attracting press interest as one of the UK's most promising bands of 1994. Despite major label A&R interest, they chose instead to sign with the independent Clawfist Records after winning the Best New Band poll at September's In The City music seminar. In keeping with their self-image of 'cheapest dressed band in rock', they celebrated with a day out at Alton Towers pleasure park. The following month they released a third single, 'Faking It', which attacked the lack of sincerity in the music industry, and recorded a session for BBC disc jockey John Peel. This was followed in February 1995 with 'Jamie D', before a UK tour with Hopper and the Nubiles and a new contract with Vinyl Solution Records subsidiary!Dilo! Soon afterwards the band collapsed, with Grog going on to form Feline.
A few words from Grog herself via her I Am Grog website:
I'M MOST WELL-KNOWN AS THE SINGER/BASS PLAYER AND FACE OF ROCK BAND DIE SO FLUID.
I cut my teeth musically in London, England, having formed my first band FLINCH while taking a degree in fine art at Chelsea School of Art on the Kings Road. Before that, I sang in choirs, had a classical training in piano and clarinet and even toured with an orchestra in Canada.

Some early standout moments include Flinch winning the acclaimed 'In The City' music award, doing our first John Peel Session and then being featured on his show when we played Reading Festival.

The band transformed into FELINE and soon after – in a flourish of champagne, parties and private jets – we signed a major record deal with EMI:Chrysalis. Numerous TV and radio appearances followed (MTV, BBC), and we toured the world playing live with THE CATHERINE WHEEL, KENICKIE (with Lauren Laverne), SCARFO (with Jamie Hince from The Kills), and many, many others.

Still developing our ultimate sound, loyal fans stayed for the ride as we morphed into our final band incarnation DIE SO FLUID, although we experienced a false start as I was suddenly hospitalized with life-threatening pancreatitis. For me though it was a blessing in disguise and the beginning of a much deeper and authentic journey.

The band has been making killer rock music and maintaining its cool cult status for over a decade, always shifting the bar higher with each tour and record release. Highlights have been appearances at festivals like Hard Rock Hell, London Bass Guitar Show, and tours with DROWNING POOL, EISBRECHER, MINDLESS SELF INDULGENCE, MY RUIN, Ill NINO, MAJ KARMA, and PRONG.

I relocated to Los Angeles seven years ago and I have been a dedicated yogi for five years; I'm now a qualified teacher. I also trained in silversmithing and passed my motorcycle test. Along the way, I have had the great pleasure of working with an array of artists doing both live and studio session work, and collaborative projects: TOM DiCILLO, MEL C, KELLY and OZZY OSBOURNE and DAVE ROWNTREE, to name a few of the most notable.
So there you go – now hit the play button and crank it up. Here comes the weekend.