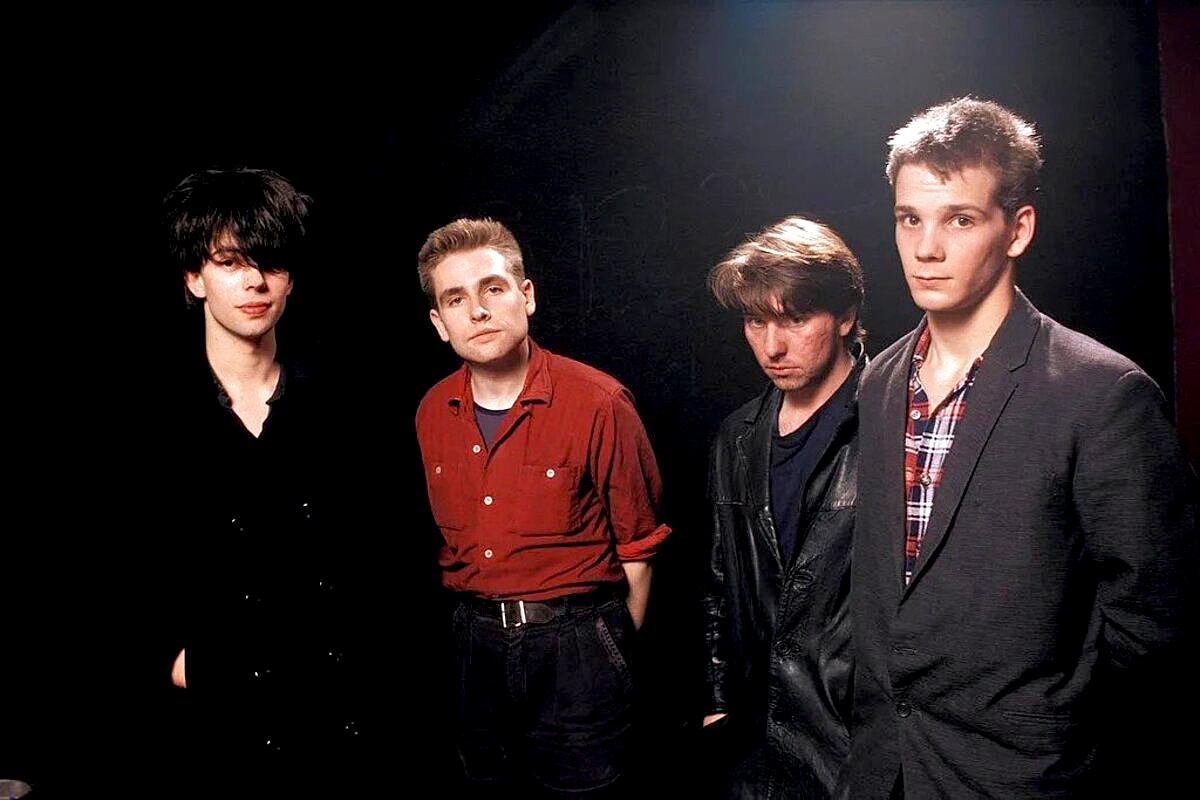 Echo & The Bunnymen – Live At Nijmegen – 1981 – Past Daily Soundbooth
Echo & The Bunnymen – live at Nijmegen, Netherlands – June 2, 1981 – KRO-FM/VPRO, Netherlands –
Echo & The Bunnymen in concert tonight – recorded live at Nijmegen in The Netherlands on June 2, 1981 by VPRO for KRO-FM, Holland.
The original line-up consisted of vocalist Ian McCulloch, guitarist Will Sergeant and bassist Les Pattinson, supplemented by a drum machine. By 1980, Pete de Freitas joined as the band's drummer.
Their 1980 debut album, Crocodiles, went into the top 20 of the UK Albums Chart. After releasing their second album, Heaven Up Here, in 1981, the band's cult status was followed by mainstream success in 1983, when they scored a UK Top 10 hit with "The Cutter", and the album which the song came from, Porcupine, hit number 2 in the UK. Ocean Rain (1984), continued the band's UK chart success with its lead single "The Killing Moon" entering into the top ten.
After releasing a self-titled album in 1987, McCulloch left the band and was replaced by former St. Vitus Dance singer Noel Burke. In 1989, de Freitas was killed in a motorcycle accident. After working together as Electrafixion, McCulloch and Sergeant regrouped with Pattinson in 1997 and returned as Echo & the Bunnymen, before Pattinson's departure in 1998. The band has been touring since, releasing several albums since the late 1990s, to varying degrees of success.
Echo & the Bunnymen's debut single "The Pictures on My Wall" was released on Bill Drummond & David Balfe's Zoo Records in May 1979, the B-side being the McCulloch/Cope collaboration "Read It in Books" (also recorded by The Teardrop Explodes approximately six months later as the B-side of their final Zoo Records single "Treason"). McCulloch has subsequently denied that Cope had any involvement with the writing of this song on more than one occasion.
By the time of their debut album, 1980's Crocodiles, the drum machine had been replaced by Trinidad-born Pete de Freitas. The lead single, "Rescue", climbed to UK No.62 and the album broke into the Top 20 at No. 17, following critical acclaim. Their next album, Heaven Up Here (1981), was an even bigger critical and commercial success, reaching the UK Top Ten (No. 10), although a single lifted from the album, "A Promise", could only reach UK No. 49.
In June 1982, the Bunnymen achieved their first significant UK hit single with "The Back of Love" (No. 19). In July 1982, they performed at the first WOMAD festival. This was followed in early 1983 with their first Top 10, the more radio-friendly "The Cutter", which climbed to No. 8. The parent album, Porcupine, hit No. 2 in the album chart. Now firmly established as a chart act, further hits followed with a one-off single, "Never Stop" (No. 15), and "The Killing Moon", a preview from the new album featuring a dramatic McCulloch vocal, which became the band's second UK Top 10 single at No. 9.
Back to 1981 tonight for this concert – crank it up and get ready for the weekend.