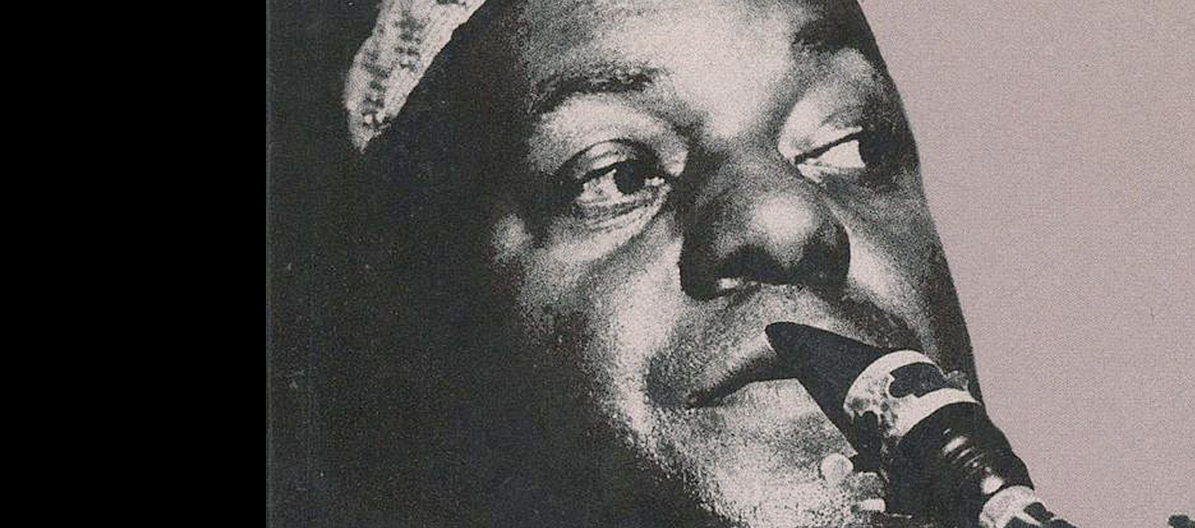 Eddie Harris – Live In Las Vegas – 1985 – Past Daily Downbeat
We could use a little love this month: Become a Patron!
Eddie Harris – Live at 4 Queen's Hotel and Casino, Las Vegas – February 4, 1985
The Electrifying Eddie Harris this weekend, live at 4 Queen's Hotel and Casino in Las Vegas on February 4, 1985 and featuring Luis Spears on bass, Albert "Tootie" Heath, drums and Ronald Muldrow on Guitar. This set was originally broadcast as part of the "Jazz Alive" series from NPR in the 1980s.
In case ya don't know: Eddie Harris was best known for playing tenor saxophone and for introducing the electrically amplified saxophone. He was also fluent on the electric piano and organ. His best-known compositions are "Freedom Jazz Dance", recorded and popularized by Miles Davis in 1966, and "Listen Here."
In 1961, Eddie recorded his first album under the VeeJay Records label entitled "Exodus" after the motion picture of the same title. The song "Exodus" was first released as a 45 rpm and sold well over a million copies which earned Eddie – Gold status for a jazz recording. After 2 years, Eddie left Vee Jay Records and began recording for Columbia Records and then later Atlantic Records. Eddie recorded with Atlantic for over a decade. Eddie recorded "Listen Here" (a hit which coined Eddie, "The Electrifying Eddie Harris") and composed the jazz tune "Freedom Jazz Dance" which became a standard modern work recorded by Miles Davis and countless other artists. He is noted for a very successful partnership with pianist, Les McCann in the late 1960's; a union which produced the 1969 Atlantic LP "Swiss Movement" marking another Gold Status jazz recording. In addition, in 1970, "Swiss Movement" earned Eddie and Les a Grammy nomination at the 13th Annual Grammy Awards for the category of Best Jazz Performance/Small Group or Soloist with Small Group.
Eddie played with a light and smooth sound so he could skip over the horn faster. According to Eddie, "cats can play loud like Gene Ammons and Sonny Rollins but don't play as fast as Sonny Stitt. When anyone else plays fast, they get softer because they can't maintain volume going that fast." In later years, Eddie began singing due to the restrictions he faced playing the saxophone on funk tunes. "I would play more saxophone, but I realized the fact that if I played more saxophone I'd have to play a lot more Listen Here, and that was limiting my saxophone playing, so I figured that a way that I didn't have to play so much funk on the saxophone was to start singing." Vocal recordings for Eddie represented pragmatism rather than fashion and provided both latitude and fulfillment for him as a jazz instrumentalist.
So with that – sit down, relax and hit the Play button. It's Sunday, after all.