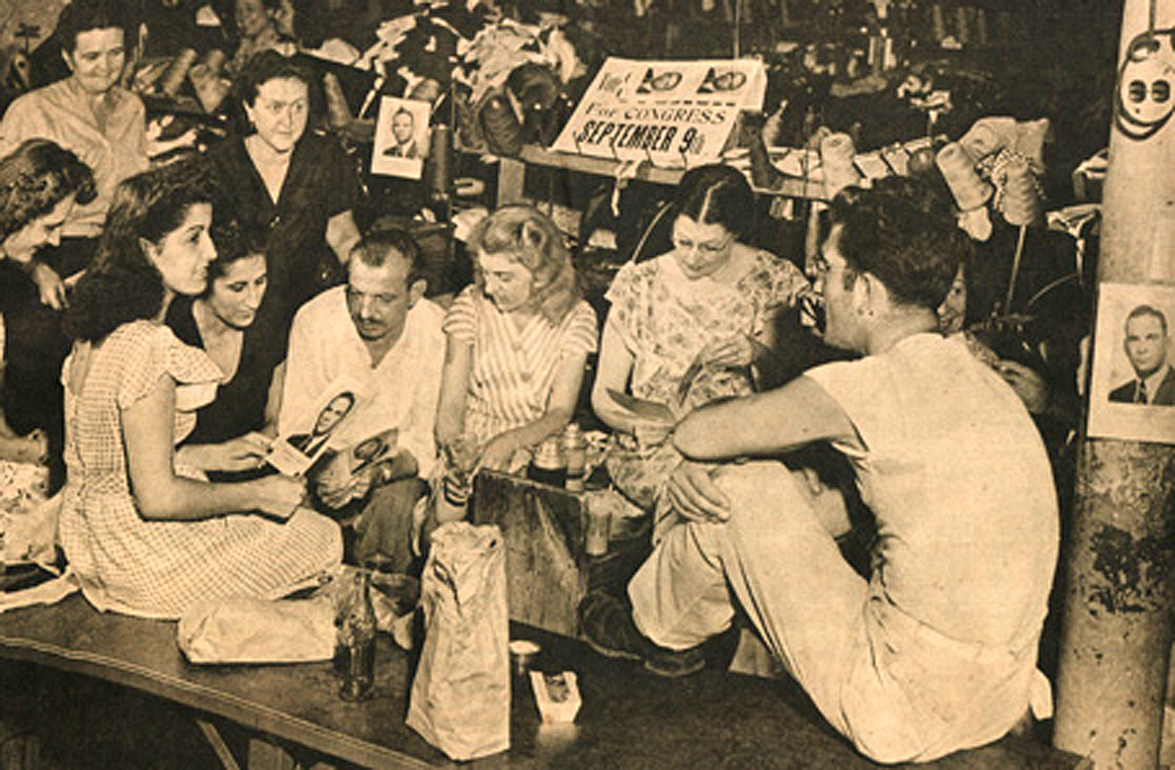 Elections And Public Opinion Polls – 1948 – Past Daily Reference Room
| | |
| --- | --- |
| | [laterpay_premium_download target_post_id="49022″ heading_text="Download For $1.99:" description_text="Chicago University Roundtable – Do Opinion Polls Serve Democracy? – June 27, 1948 – Gordon Skene Sound Collection" content_type="link"] |
A buck is all we ask: Become a Patron!
Polls; forever relied on, increasingly unreliable. Opinion polls have been a vital element in collecting data on what people think and how they think. Opinions are solicited on everything from sodas to magazines, but the most relied upon is the Opinion poll for elections. Where does the population stand, politically? How divided is the country? Who will be the next occupant of The White House?
Since we're in an election year, the polls are once again being heavily relied on for spotting a trend, picking up signals, getting useful information on the average voter and how they feel about the candidates.
Polls have gone quite a ways from the days of canvassing neighborhoods, with pencil and paper, knocking on doors and asking questions. Since technology has changed dramatically since this broadcast of Chicago University Roundtable first aired (in 1948), the old methods of one-on-one opinion and data gathering have been streamlined and are infinitely more sophisticated than they were, some 72 years ago. But with methods of gathering much-needed opinions and data changing as radically as they have, the reliable aspect of information gathering has come into question. How one candidate fares in the opinion polls may be dramatically different than how they fare in reality. And what is seen as a favorite candidate in January, may wind up being a footnote, come election time.
In this episode of The Chicago University Roundtable, originally aired on June 27, 1948 – around the time of the Conventions, the whole issue of information and opinion gathering is put under the microscope and evaluated. But has it really changed all that much since 1948? Are opinions reliable or as reliable as they once were? Or has the gathering of information about someone become an archaic custom, no longer as reliable as say, data harvested from social media – or where you go to find things out, leaving a trail of clues behind you. And perhaps they already know your opinion before you've even given it.
No doubt, there are scarier things to consider. But for now, it's "Do Opinion Polls Serve Democracy?" from the University of Chicago Roundtable from June 27, 1948.