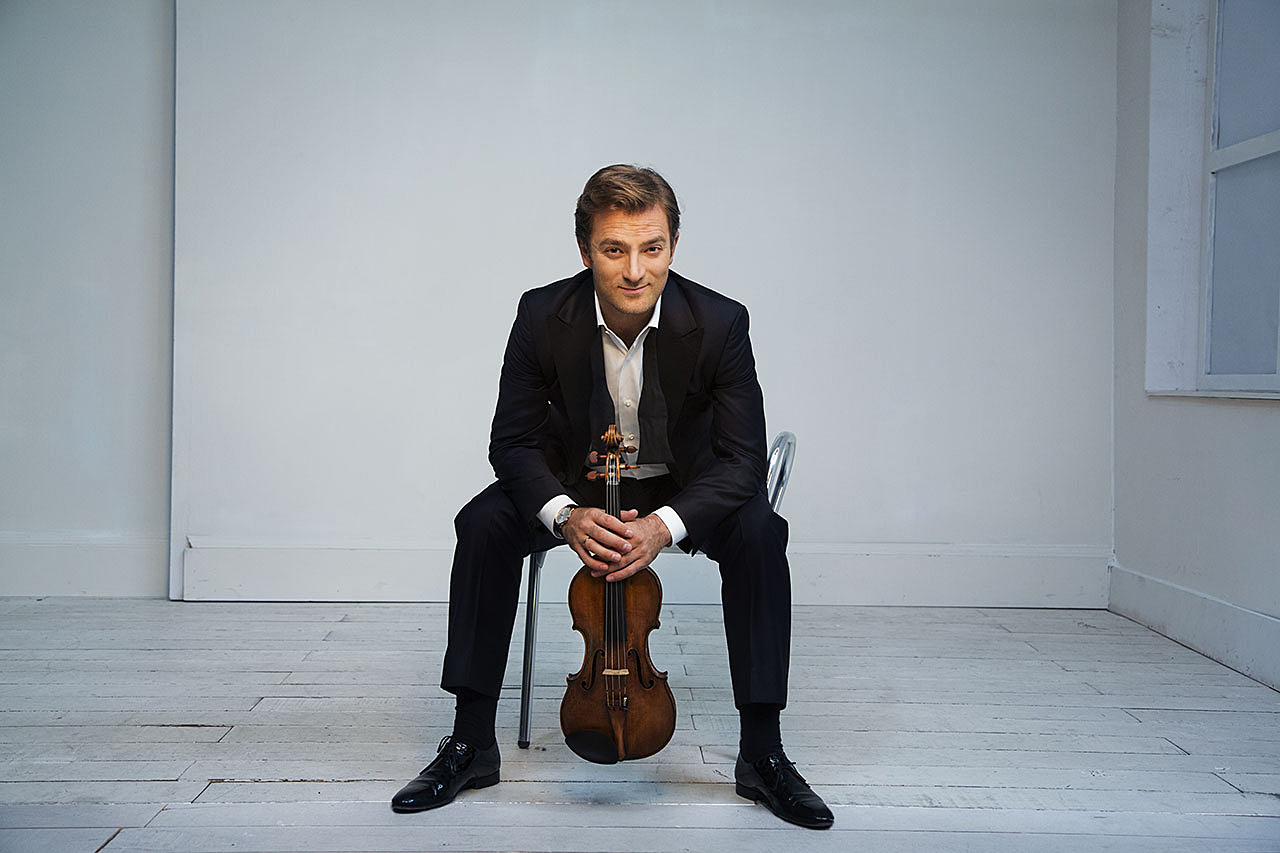 Renaud Capuçon With Kristjan Järvi And The Gstaad Festival Orchestra In Concert – 2011 – Past Daily Mid-Week Concert
Orchestre du Festival de Gstaad – Kristjan Järvi, cond. – Renaud Capuçon, violin – August 18, 2011 – Radio France Musique –
Music from the 2011 Chaise-Dieu Festival, recorded by Radio France Musique on August 18, 2011 with the Orchestre du Festival de Gstaad conducted by Kristjan Järvi and featuring Renaud Capuçon, violin solo in music by Richard Strauss, Erich Wolfgang Korngold, Igor Stravinsky and an encore by de Falla.
Beginning the concert with Four Interludes from Richard Strauss's opera Intermezzo – and then joined by Renaud Capuçon for a performance of Erich Wolfgang Korngold's violin concerto. The concert concludes with Stravinsky's Firebird and tosses in an encore of an arrangement of de Falla's "Danza ritual del fuego" from El Amor Brujo.
Renaud Capuçon has established himself as a soloist at the very highest level. He performs with leading orchestras such as the Berliner Philharmoniker, Vienna Philharmonic (VPO), London Symphony Orchestra (LSO), Chamber Orchestra of Europe, Orchestre National de France, Orchestre Philharmonique de Radio France, Filarmonica della Scala, Boston Symphony and New York Philharmonic. His many conductor relationships include Gergiev, Barenboim, Bychkov, Dénève, Dohnanyi, Dudamel, Eschenbach, Haitink, Harding, Paavo Järvi, Nelsons, Nézet-Seguin, Roth, Shani, Ticciati, van Zweden and Long Yu. Highlights of the 2018/19 season include performances with the Wiener Symphoniker, Orchestre de Paris, Rotterdam Philharmonic, Camerata Salzburg, Konzerthausorchester Berlin, New York Philharmonic, National Symphony Orchestra, New World Symphony and a tour of Europe with the Sydney Symphony Orchestra.
Kristjan Järvi has earned a reputation as one of the canniest, and most innovative, programmers on the classical scene' (Reuters). As a conductor, he is right at home on the big international stages, directing great classics from Wagner to Tchaikovsky as well as Steve Reich and Radiohead.
Next to conducting, Kristjan Järvi developed his own unique sound by founding the international Baltic Sea Philharmonic and co-founding the New York-based classical-hip-hop-jazz group Absolute Ensemble. Taking his artistic take on life to the next level with the Sunbeam productions and tours, Järvi continues to pave the way to a whole new sound experience.
Besides his own productions, Kristjan Järvi collaborates internationally with outstanding artists like director Tom Tykwer (for the soundtrack of Babylon Berlin) and recording artists like MUM, Bryce Dessner (The National), Hauschka, Robot Koch and Max Richter.
Dive in and enjoy.