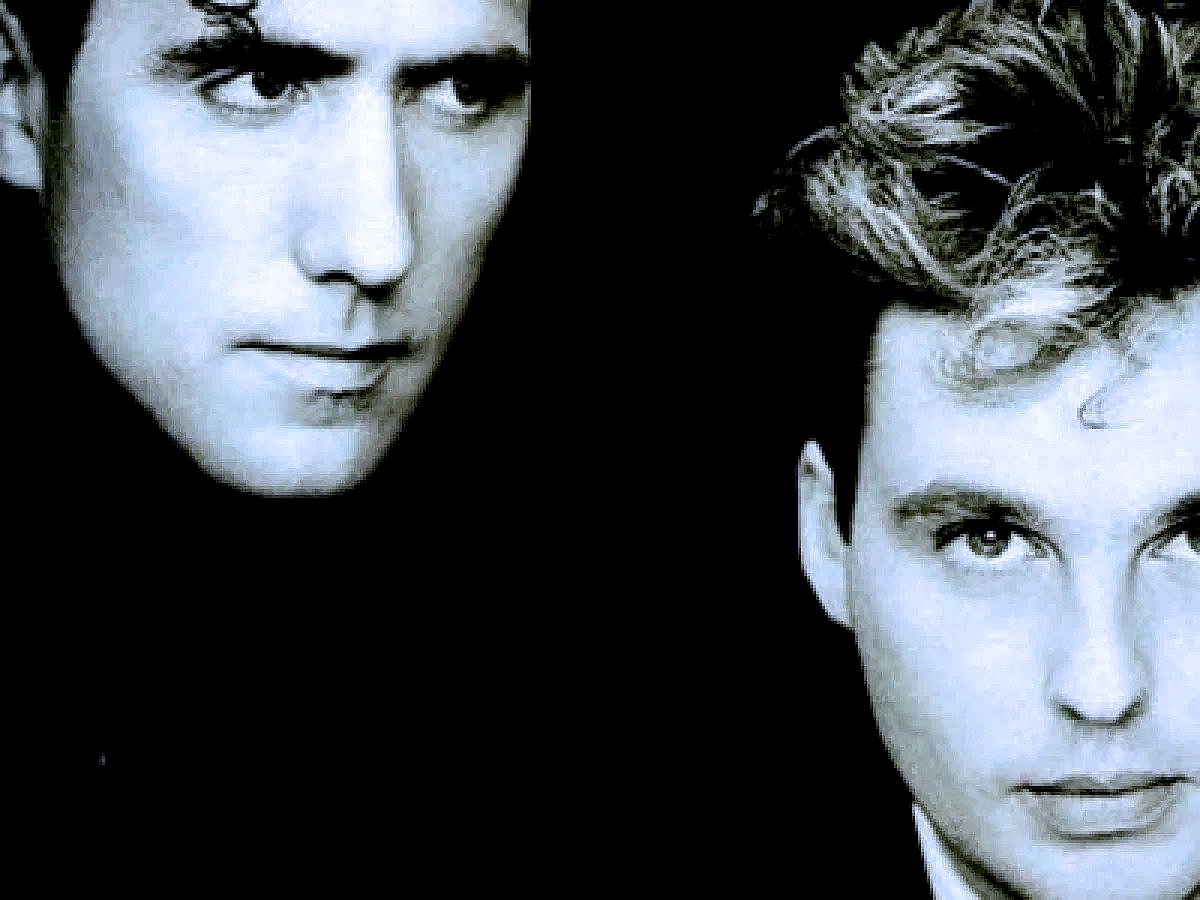 OMD (Orchestral Maneuvers In The Dark) – Live In Berlin – 1980 – Past Daily Soundbooth
OMD – Live at Kant Kino, Berlin – December 8, 1980 – Live And Loud.com –
OMD to kick off the week. One of the early pioneers of Synth-Pop, OMD were hugely popular from almost the beginning and certainly were idea candidates for extra-added popularity via MTV.
Orchestral Manoeuvres in the Dark (OMD) formed in Wirral, Merseyside in 1978. Spawned by earlier band The Id, the outfit was composed of co-founders Andy McCluskey (vocals, bass guitar) and Paul Humphreys (keyboards, vocals), along with Martin Cooper (various instruments) and Stuart Kershaw (drums); McCluskey is the only constant member. OMD released their debut single, "Electricity", in 1979, and gained popularity throughout Europe with the 1980 anti-war song "Enola Gay". The band achieved broader recognition via their album Architecture & Morality (1981) and its three singles, all of which were international hits.
The eponymous first album (1980) showcased the band's live set at the time, and was basically the Humphreys/McCluskey duo, although it included some guest drums from Id drummer Malcolm Holmes and saxophone from Wirral musician Martin Cooper. It had a raw, poppy, melodic synth-pop sound. Dindisc arranged for the song "Messages" to be re-recorded (produced by Gong bassist Mike Howlett) and released as a single – it gave the band their first hit. Dave Hughes, a founder member of Dalek I Love You who joined OMD in early 1980, is featured in the "Messages" video.
A tour followed, Winston the tape recorder was augmented with live drums from Malcolm Holmes, and Dalek I Love You's Dave Hughes on synths. Hughes then left OMD in November 1980, replaced by Martin Cooper.
The second album Organisation (a reference to the band which preceded Kraftwerk, founded by Kraftwerk's original members Florian Schneider-Esleben and Ralf Hütter) followed later that year, recorded as a three-piece with Humphreys, McCluskey and Holmes. It was again produced by Howlett, and had a rather moodier, dark feel. The album included the hit single "Enola Gay", named after the plane that dropped an atomic bomb on Hiroshima. The song was intended to be included on the debut album, but was left out at the final selection. The tour for this album had a 4-piece band line-up, with saxophonist Martin Cooper (another Dalek I Love You alumnus) recruited for keyboard duties. In early 1981, Record Mirror named OMD as the fourth-best band of 1980; NME and Sounds both named the group as one of the 10 best new acts of that year.[15]
Howlett then presided over the recording of a further hit single, "Souvenir", co-written by Cooper & Humphreys. It ushered in a lush choral electronic sound. The song also became OMD's biggest UK hit to date. In November 1981, their most commercially successful album was released in the UK and Europe – Architecture & Morality. The group went into the studio with Richard Mainwaring producing. Cooper then temporarily dropped out and was replaced by Mike Douglas, but this change was reversed by the time the album was released and a tour followed. The album's sound saw OMD's original synth-pop sound augmented by the Mellotron, an instrument previously associated with prog rock bands. They used it to add very atmospheric swatches of string, choir, and other sounds to their palette. Two more hit singles "Joan of Arc" and "Maid of Orleans" (which became the biggest-selling single of 1982 in Germany[16]) were on the album. "Joan of Arc" and "Maid of Orleans" were originally both titled "Joan of Arc"; the name of the latter single was changed at the insistence of the publishers and to avoid confusion. It became "Joan of Arc (Maid of Orleans)" and later simply "Maid of Orleans".
As a reminder of the early period, here is a concert from Berlin, recorded in December of 1980.
Enjoy and play loud.