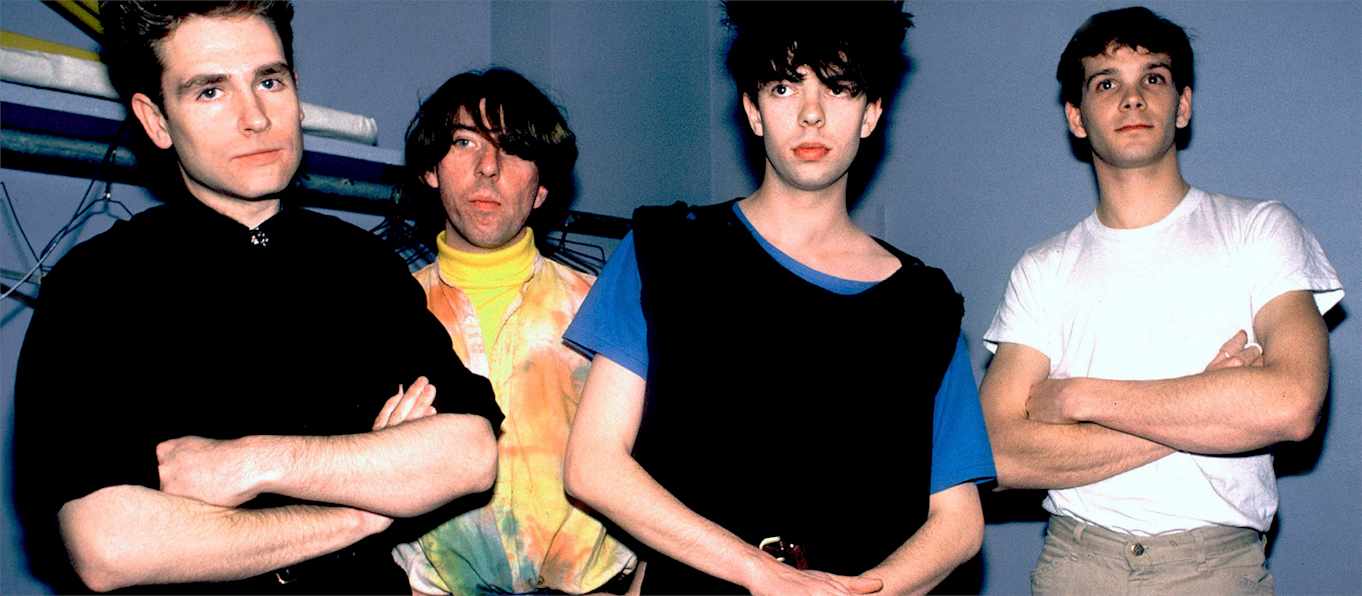 Echo And The Bunnymen – Live At Glastonbury 1997 – Past Daily Soundbooth
Echo and The Bunnymen – Live At Glastonbury – June 27, 1997 – BBC Radio 1 –
Echo and The Bunnymen tonight. Live at Glastonbury 1997 and recorded for posterity by BBC Radio 1.
Echo & the Bunnymen formed in Liverpool in 1978. The original line-up consisted of vocalist Ian McCulloch, guitarist Will Sergeant and bassist Les Pattinson. By 1980, Pete de Freitas joined as the band's drummer.
Their 1980 debut album, Crocodiles, went into the top 20 of the UK Albums Chart. After releasing their second album, Heaven Up Here in 1981, the band's cult status was followed by mainstream success in the UK in 1983, when they scored a UK Top 10 hit with "The Cutter", and the album which the song came from, Porcupine, hit number 2 in the UK. Ocean Rain (1984), continued the band's UK chart success with its lead single "The Killing Moon" entering into the top ten.
Echo & the Bunnymen toured Scandinavia in April 1985, performing cover versions of songs from Television, the Rolling Stones, Talking Heads and The Doors. Recordings from the tour emerged as the semi-bootleg On Strike. Unfortunately for the band, Ocean Rain proved to be a difficult album to follow up, and they could only re-emerge in 1985 with a single, "Bring on the Dancing Horses" (UK No. 21), and a compilation album, Songs to Learn & Sing, which made No. 6 in the UK album chart. However, all was not well in the Bunnymen camp, and Pete de Freitas left the band. Their next album, the self-titled Echo & the Bunnymen (1987), was initially recorded with ex–ABC drummer David Palmer, but when de Freitas returned in 1986, it was largely re-recorded. Eventually released in mid-1987, the record sold well (UK No. 4), and was a small American hit, their only LP to have significant sales there.
In the United States, the band's best-known songs were "The Killing Moon" and "Lips Like Sugar". "Bring on the Dancing Horses" is well known as one of the songs on the soundtrack to the John Hughes film Pretty in Pink. The band also contributed a cover version of The Doors song "People Are Strange" to The Lost Boys soundtrack. "Never Stop" was also used in the Alan Bennett film History Boys.
McCulloch quit the band in 1988, leading to the uncertainty of the band's future, which was exacerbated when de Freitas was killed in a motorcycle accident in mid-1989. In 1994, McCulloch and Sergeant began working together again under the name Electrafixion. in 1997 Pattinson rejoined the duo, meaning the three surviving members of the original Bunnymen line-up were now working together again. Rather than continue as Electrafixion, the trio resurrected the Echo & the Bunnymen name and released the album Evergreen (1997), which reached the UK Top 10.
For a sample of the reformed and rejuvenated Echo and The Bunnymen, here is their 1997 Glastonbury gig as a reminder. Play loud – it's a good one.