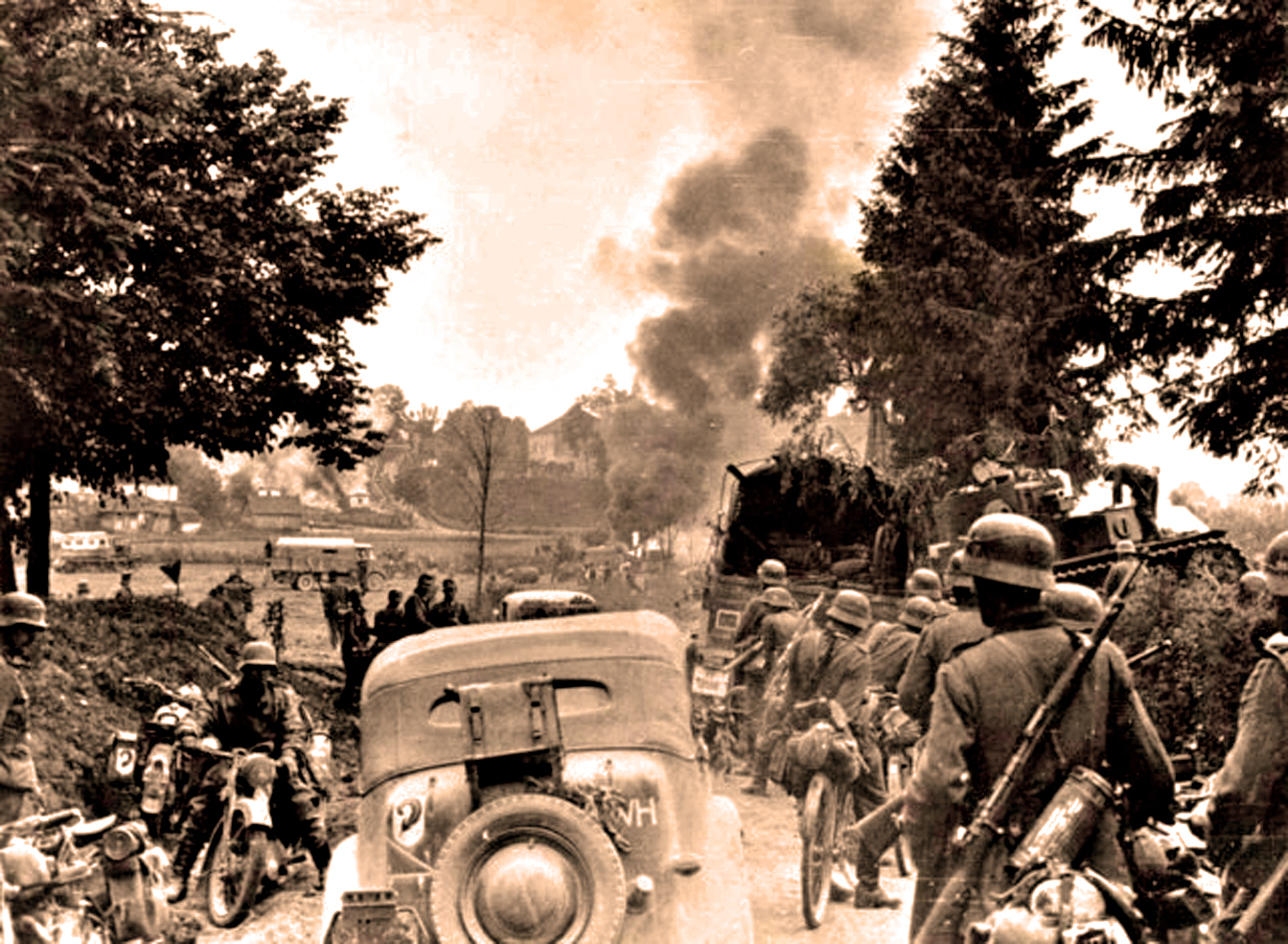 July 3, 1941 – View From The Eastern Front – German Armies Pushing, Russian Armies Resisting.
| | |
| --- | --- |
| | [laterpay_premium_download target_post_id="51636″ heading_text="Download For $1.99:" description_text="July 3, 1941 – News Of The World – NBC Radio – Gordon Skene Sound Collection" content_type="link"] |
July 3, 1941 – News continued to pour in from the Eastern front on this July 3rd. News that German armies were steadily making gains, pushing back and in some cases encircling Russian armies on the road to Moscow. Germans had captured some 100,000 Russian troops in one battle alone, while in other areas, Russian armies were staging counter-offensives with the hopes of slowing down the advance. For the first time since the beginning of Operation Barbarossa, the Soviet Army was staging a counter-attack, while Soviet forces were still trapped at Bialystok but hanging on. Reports from Berlin said the complete annihilation of Russian forces was "just a matter of time". The Russians begged to differ.
Meanwhile, on the Western European front; British bombers continued to attack towns inside Germany overnight. Berlin radio admitted there were raids, but played down the casualty count and went on to add the raids fell mainly on residential areas, while the Industrial factories were relatively untouched. The report indicated two bombers were shot-down, bringing the 24 hour total to 23 British planes shot down.
For their part,German bombers staged raids over England again – attacking several plants along the British west Coast. One bomber scored a direct hit on a British cargo vessel. German radio claimed British shipping losses for the month of June were 3/4 million tons.
British radio reported London had a completely bomb-free night. As for the British air-raid over Germany; attacks were mounted on German industrial areas with a concentrated attack on Bremen. The American Eagle squadron performed their first raid over France. The ex-pat Americans claimed three Messerschmidt M-9's. And the largest contingent of Canadian troops arrived in England earlier in the day.
And that's just sample of what happened, this July 3rd in 1941 as reported by NBC Radio's News Of The World.